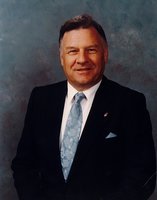 Harold Enslie MacDonald
MACDONALD, HAROLD ENSLIE – It is with great sadness that we announce that our father, Harold Enslie MacDonald, age 86, of Bridgewater passed away unexpectedly at home on February 3, 2018. Dad was a loving, compassionate, caring husband, father, grandfather and friend to many. His stories and his love for his children, grandchildren and great grandchildren will be profoundly missed by his family and friends.
He is survived by his children, Brian MacDonald, Quispamsis NB; Joanne MacDonald (Bruce), Saint John, NB,; Shawn MacDonald, Bridgewater, NS; Richard MacDonald, Saint John, NB; Lynn Schurman (Steve), Hantsport NS; stepson, Michael Ramey (Nancy), Niagara Region, ON; brothers and sisters, Helen MacLean (Lionel), Hubbards NS; Carol Simpson (Byron), Mt. Denson, NS; Harry Rhyno (Sharon), Bridgewater, NS; Shirley Hoben, Bridgewater, NS; Tricia Corkum (Frank), Pleasantville, NS; George Lynch (Lois), Mt. Denson, NS; grandchildren, Vanessa MacDonald (Jim), Dartmouth, NS; Michael Thompson, Alberta; Lisa MacKenzie (Nick) Saint John, NB; Celine Chiasson, Saint Jonh, NB; Regi Chiasson (Sarah), Gatineau QC; Nathan MacDonald, Saint John, NB; Alyssa Thompson, Saint John, NB, and 9 great grandchildren.
Harold was a retiree of the R.C.M.P. after 25 years of service, and a retiree of Point LePreau Nuclear Power Plant Head of Security after 18 years of service.
He is predeceased by his first wife, Marie Elizabeth (Beaton) MacDonald; second wife, Catherine Lynn (Ramey) MacDonald; father, Lawson Bradford MacDonald; mother, Ellen Eileen (Dorey) Rhyno; stepmother, Dolly MacDonald; brothers, Walter MacDonald and Kenneth Rhyno; stepsister, Barbara Fife.
There will be no Memorial Service until further notice at this time. No Flowers by request of the family. Donations may be made to the Heart and Stroke Association on behalf of our father.