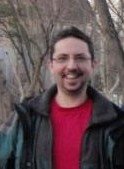 Thomas Lawrence Freeman
FREEMAN, Thomas Lawrence - It is with great sadness to announce the passing of Thomas Lawrence Freeman, 51 of Bridgewater, on February 10th 2018 at South Shore Regional Hospital, Bridgewater. Born in Liverpool, Tom was a son of the late Lawrence and Marilyn Freeman formerly of Liverpool.
Tom was well known in the community, a loving husband and a great friend. He enjoyed spending time with family and attending gatherings. He took pride in teaching his nieces how to swim, and always had a place in his heart for his good friend the late Colin Gallagher of Bridgewater.
Tom is survived by his wife, Maxine Ramey; sister, Marlene (Richard) Fraser of Bridgewater; nieces, Madison Fraser, Mackenzie Fraser and Morgan Fraser of Bridgewater.
Graveside service will be held 2 p.m., Tuesday, September 11, 2018 in Brookside Cemetery, Bridgewater. Rev. Mitchell Foley officiating. No flowers by request of the family. Memorial donations can be made to the Mental Health Foundation of Nova Scotia.
Online Condolences may be made by visiting www.sweenysfuneralhome.com.