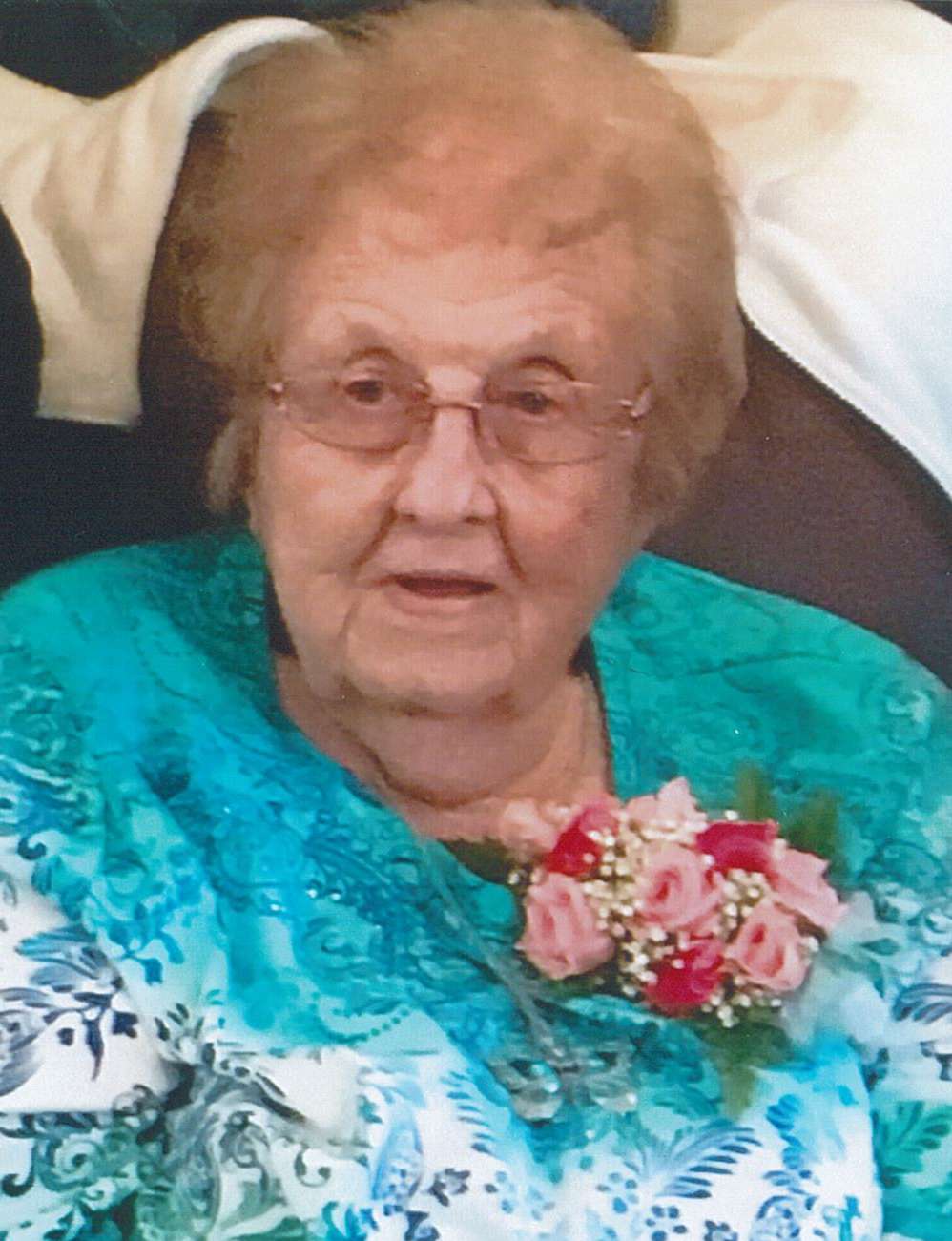 Mary Elizabeth Bennett
BENNETT, Mary Elizabeth – Age 96, of Newburne, Lunenburg Co., passed away on Monday, June 3, 2019 in South Shore Regional Hospital, Bridgewater. Born on October 19, 1922 in Newburne, she was a daughter of the late Randall and Gladys (Veinotte) Robar.
Mary's favorite past time was hooking rugs and knitting. She was a long-time employee of the Pleasant Rest Home where she worked as a nurse's aid. Surviving are her daughter, Betty Ann (Stephen) Rafuse, Newburne; grandchildren, Stephen (Wendy), Christopher (Margie), Randy (Tracy) and Matthew (Nicola); great grandchildren, Christopher, Abbygail, Justin, Jessica, Nathaniel, Isaiah, Noah, Micaila, Evan, Emma, Jacob and Alex.
Besides her parents, she was predeceased by her husband, Charles Bennett and a brother in infancy.
Visitation will be 7-9 p.m., Thursday in Sweeny's Funeral Home, 4895 route 10, New Germany. Funeral service will be 2 p.m., Friday, June 7 in the Newburne Pentecostal Church in the Pines, Newburne with Pastor Stephen Wade officiating. Burial will follow in the Upper Cornwall Cemetery, Upper Cornwall. Flowers accepted or donations may be made to the Newburne Pentecostal Church in the Pines.