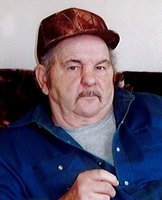 Willard Clayton Dagley
We the family of Willard Dagley, age71 of West Dublin, announce with heavy hearts his passing on September 18, 2020 at South Shore Regional Hospital, Bridgewater, surrounded by loved ones. He was the son of Laurie and Genevieve (Wambolt) Dagley of Bush Island. Willard is survived by his wife of 50 years, Donna (Conrad); Sons Micheal Dagley (Cheri Veinot), Dublin Shore; Corey (Angie) Dagley, Conquerall Mills; daughters Theresa Milbury (Andy Eisnor), Pleasantville; Christine (Rodney) Forward, Pine Grove; Grandchildren Dawn, Jessica, Brooke Bush, Ally, Lucas Greek, Sabrina, Ryan Forward and Cole Milbury; sister Loretta Robar, Bridgewater; brother Perley (Suzanne) Dagley, Windsor; great grandkids Damien, Gabrielle, Xander and several nieces and nephews. He was predeceased by brother in-law Ernam and sister Virgina Baker; Brother Charles Dagley, son in-law Brian Milbury, grandson Shaun Greek and brother-in-law Gerald Robar. Willard at a young age went fishing and lobstering. He did various jobs but enjoyed carpentry and worked for Nauss Brothers most of his life. His workshop was always open to visitors to find him attempting many projects such as buoys, wishing wells, lighthouses, and boat models that he successfully enjoyed! Many are over the South Shore. Willards passion was his boat (Little Bandit) fishing, and smoking mackerel. People from near and far came for his one of a kind smoked mackerel. Willard loved animals, cats adored him, and dogs always looked to get a treat. His furry kids are Pepper and Baby, which he loved dearly. Willard will be forever missed and always loved. Rest peacefully xoxo.
Arrangements have been entrusted to Sweeny's Funeral Home, Bridgewater. A public graveside service will be held 2p.m., Monday, September 28 in Brookside Cemetery, West Dublin. Rev. Neil McEwen officiating. In lieu of flower donations may be made to the Canadian Cancer Society or the S.H.A.I.D. Animal Shelter.