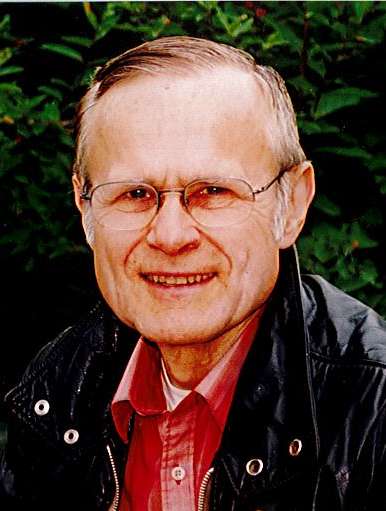 Jack Eugene Sorenson
SORENSON, Jack Eugene – Born May 3, 1937 in Wallace, Idaho to the late Robert and Evangeline (Bennett) Sorenson and died at Fishermen's Memorial Hospital, Lunenburg on Saturday, October 3, 2020 at the age of 83.
Jack was proud of his roots growing up in the small mining town of Wallace, Idaho, where his father was a geologist for the mines in that area. Married to Katherine for 48 years but friends with her through the Spokane Music Festival and University of Washington for 65 years. He received a Master and a Doctorate in Music from the University of Washington at Seattle. He taught music history, piano and organ at the Valley City State University, North Dakota from 1966 to 1970; taught at Dalhousie University, Halifax from 1970-1974. He received many kind letters from Valley City students thanking him for how very much he helped them while he was there; he had an ability to "troubleshoot" performance problems. He was a music producer at CBC from 1974 to 1979, doing shows, Music Maritimes and Listen Here! He opened and operated Zwicker's Inn Restaurant in Mahone Bay from 1980 to 1990 when it was sold. In 1989 he opened and operated The Innlet Café, Mahone Bay until he sold it in 2003. Jack also taught private piano lessons until 2009 and after. Jack's many students and employees remember him with fondness for his kindness in encouraging them in their skills whether in music or in cooking. Even after retirement in 2003, until the present, he would meet his former employees on the street and have a good chat. He often took birthday cards to some of them; in fact, Jack could converse with anyone. He will be missed by many for his friendly chats. In recent years, Jack delved deeply into the Oak Island mystery with writer John O'brien, writing the forward to the latest edition of John's book. Many good friends will miss Jack for his interesting, quirky, challenging ideas.
Jack is survived by his wife, Katherine (Murray); niece, Sandy Daiker, Hawaii; nephew, Steven Daiker, California; Greg Daiker, Idaho.
Besides his parents, he was predeceased by sister, Jean Daiker.
A public graveside service will be held 2 p.m., Saturday, October 17, 2020 in Garden of Rest Cemetery, Blockhouse. Rev. Jennifer Varner officiating. In lieu of flowers, donations may be made to the Euthanasia Prevention Coalition.
Arrangements entrusted to Sweeny's Funeral Home, 35 York Street, Bridgewater where on-line condolences and messages may be made by visiting www.sweenysfuneralhome.com.