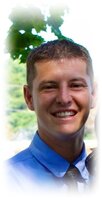 Ryan "Rynot" Curtis Whynot
WHYNOT, Ryan "Rynot" Curtis – Age 40, of Pleasantville, passed away unexpectedly on October 24, 2021 at the South shore Regional Hospital, Bridgewater. Born May 25, 1981, in Bridgewater, he was the son of Roger Whynot and Robin Slauenwhite (Boliver).
Ryan is survived by parents; his spouse, Courtney Clothier, their two children, Aiden and Addison Whynot; brother, Rodney (Alexa) Whynot; sisters, Rhondalyn (Shawn) Eisnor, and Caitlin Hines; uncles, Randy (Bev) Boliver, Rickie (Michelle) Boliver, Royce Boliver, and Ronnie (Peter) Boliver; and aunt, Renee Boliver. He was predeceased by his grandparents, Temple and Kathleen Boliver. He was an amazing father who would have done anything for his family. Ryan loved to be outside, going on camping trips, boating, fishing, four-wheeling and so much more. There was never a dull moment with Ryan, he was crazy and fun loving. He would say or do just about anything to try to get a laugh out of someone. Ryan was still just a big kid at heart. Ryan served in the military for 15 years. He was an electrician by trade, but he knew how to do just about anything. He was also a "jack of all trades" and was willing to lend a helping hand to anyone who needed it.
This past year Ryan had really become the best version of himself. He was so proud of himself for the things he had accomplished, and his family was even more proud of him. He will be greatly missed by his family and friends and will always be in our hearts.
Funeral arrangements are under the care and direction of Sweeny's Funeral Home, Bridgewater. A private family gathering will take place at a later date. In lieu of flowers, donations in Ryan's memory may be made to his family or a Charity of Choice. On-line condolences may be made by visiting www.sweenysfuneralhome.com