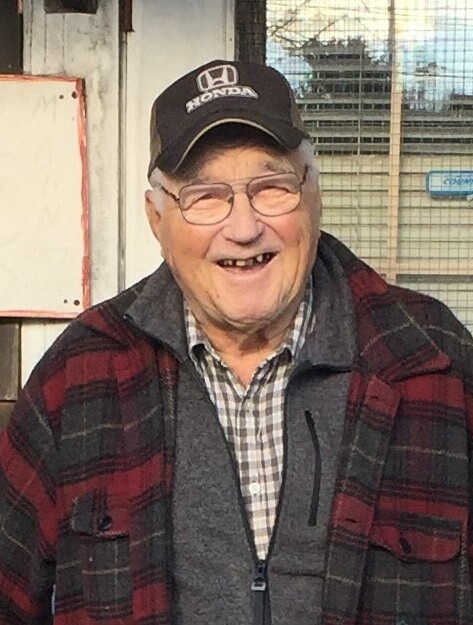 Bruce Donald McNutt
MCNUTT, Bruce Donald Jr. — Passed away peacefully in the early hours of December 7, 2021 at the age of 87 in the South Shore Regional Hospital, Bridgewater. Born in Milton, Bruce was the son of the late Bruce Sr. and Muriel McNutt.
Bruce is survived by his; children, Tammy (Wilbert) Ley, Bridgewater; Darrell McNutt (Wanda Lee), Bridgewater; Holly McNutt, Halifax; Wendy Dunnett, Bridgewater; 8 grandchildren; 7 great-grandchildren; brother, Sherman (Margaret) MacNutt, Eagle Head.
He was predeceased by his wife of 63yrs Nancy (Kelly) McNutt, his son, Gregory McNutt and sister, Patricia.
An independent businessman for nearly 50yrs, Bruce and Nancy found treasures in other people's junk. Bruce enjoyed being at work, it was his happy place. Work is where he met most of his friends and made connections with people from all across the country. Bruce will be missed by his children, family, friends, and those that found pleasure in his stories and warm smile.
Funeral arrangements are under the care and direction of Sweeny's Funeral Home, 35 York Street, Bridgewater.
A private family graveside service will take place. Donations in memory may be made to the Bridgewater Food Bank or the S.H.A.I.D. Tree Animal Shelter. Online condolences may be made by visiting www.sweenysfuneralhome.com.