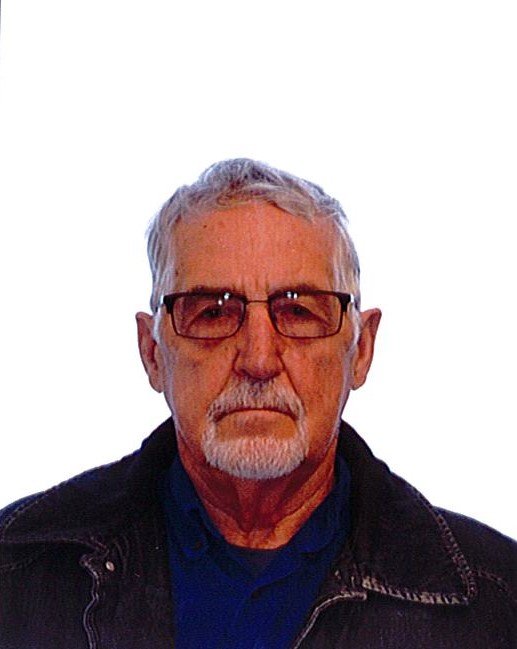 Obituary of John Rafuse
RAFUSE, John Stephen - Age 78, New Germany, Lunenburg Co., passed away Tuesday, July 11, 2017, at South Shore Regional Hospital, Bridgewater, after a short illness with brain cancer. Born May 12, 1939, at the family home in Parkdale, he was the youngest child of Richmond Reid Rafuse and his wife, Angie Alalia (Tupper) Rafuse.
John enjoyed growing up in Parkdale and attended Parkdale School to the end of grade 9. He enjoyed the many community events with friends. He was a member of Emmanuel Baptist Church and was a member of the Lunenburg County Christmas Tree Producers Association. John loved his family, all their pets, his farm, and his woodlots where he worked until the day before his diagnosis. The maple tree in his farm barnyard held the best swing in the world. He was a member of the Parkdale - Maplewood tug-of-war team helping his team win more than a hundred matches in the 1970's.
Surviving from his marriage to Rosemary Marjorie Penney are their children, Joanne (Peter Lansdell), Kintore, Ontario; Stephen (Catherine), Parkdale; Jill (Douglas Gates), Clarence; Karen (Matthew) Phillips, St. Catharines, Ontario; and Janet (Scott) Quinn, New Minas. The beloved grandchildren are Cole and Wyatt Lansdell, Katherine and Emily Rafuse, Chloe, Alison, Luke, and Samuel Gates, Hailey Plante-Phillips, Abigail and James Quinn. He is also survived by former daughter-in-law, Charmaine Zwicker, New Ross; two sisters, Ardath Langille, Bedford; Evangeline MacLeod, Windsor, and many nieces, nephews, and cousins. He was predeceased by his parents, one sister, Joyce Spidle, and one brother, Hollis Rafuse.
Visitation will be held 7-9 p.m., Friday in Sweeny's Funeral Home, 4895 route 10, New Germany. Memorial service will be held 2 p.m., Saturday, July 15 at Emmanuel Baptist Church, Parkdale, Rev. Samuel W. Jess officiating. Interment will follow in Parkdale Community Cemetery. Family flowers only please, in lieu of donations please consider planting a tree. On-line condolences may be made by visiting www.sweenysfuneralhome.com.