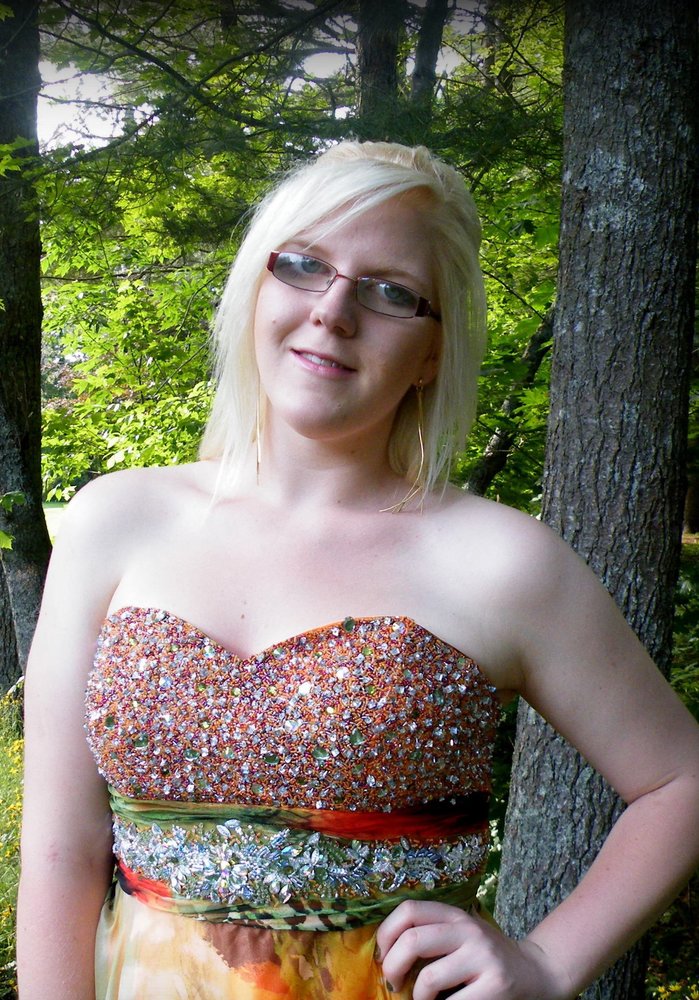 Obituary of Allison Nowe
NOWE, Allison Ann - Age 22, of Bridgewater, passed away suddenly Friday, April 28, 2017. Allison was born August 21, 1994 in Bridgewater to Alan and Jacqueline (Printz) Nowe.
Allie was a graduate of Park View Education Centre and attended St. Mary's University in Halifax. She was living in Bridgewater and just moved into her own apartment and supported herself by working at Arby's restaurant. She was very artistic and had a great talent for drawing, makeup, and fashion. She loved shopping, vintage things, and photography as seen in her many pictures and selfies. Allie was a beautiful girl inside and out. Who loved being with her family and friends. She was always funny and laughing putting a smile on everyone's faces. She will be missed by everyone that knew and loved her. She was the light of our family.
Surviving are her mother, Jacqueline Nowe (David Zwicker), Bridgewater; father, Alan Nowe (Ingrid Crouse), Lunenburg; her sister, Meghan Nowe and niece, Kaydence Nowe, Bridgewater; grandparents, Shirley Nowe, Joan Rose, John Rose (Karen Oickle), Bridgewater; aunt, Denise Printz and cousin, Angelique Bastian, Bridgewater; aunts and uncles, Tim (Lisa) Nowe, British Columbia, Cheryl (Pete) Jenkins, New Brunswick, Jeffrey (Linda) Nowe, Cherry Hill, Melanie (Craig) Conrad, East Port Medway; numerous cousins; godparents, Vanessa (Derick) Hubley and Chris Brown. She was predeceased by her grandfather's, Chester Nowe, Bridgewater and Patrick Printz, Florence Wisconsin.
Funeral arrangements entrusted to Sweeny's Funeral Home, Bridgewater. Family and friends of Allie are invited to visitation on Friday, May 5, 2017, from 7-9 p.m at Sweeny's Chapel, Bridgewater. A memorial service will be held on Saturday, May 6, 2017, 2:30 p.m, at Sweeny's Chapel, Bridgewater. Rev. Vivian Moores officiating. Interment will follow at Woodlawn Cemetery, Back Road, Cherry Hill. Family and friends will are invited to a reception at Cherry Hill Fire Hall to celebrate Allie's life. Memorial donations may be made to Mental Health and Addiction Services or the IWK Health Centre. On-line condolences may be made by visiting www.sweenysfuneralhome.com.
"Your wings were ready; but our hearts were not."