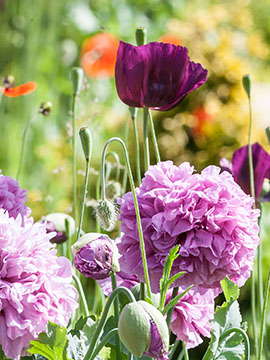 Obituary of Cynthia Hubley
HUBLEY, Cynthia 'Cindy' Elizabeth (nee Dauphinee) - of Wentzell Lake passed away suddenly on Sunday September 24, 2017. Cindy will be remembered for her courage during difficult times, unfortunately this time the pain became unbearable. Cindy's warmth and caring touched so many and her ready smile welcomed all. She was a devoted wife, daughter, sister and friend giving selflessly of herself to care for those she loved. Cindy was most happy when surrounded by her family and many wonderful friends, preferably around a blazing bonfire. A talented artist and avid animal lover, Cindy had an eye for beauty that is reflected in her home and gardens. She loved sports, curling in the winter months and rarely missing a Patriots game. Her enthusiasm and vivacious personality will be sorely missed by all who knew her. Cindy was beautiful, inside and out. May she rest in peace with her dad and baby sister. Cherished soulmate of Blaine, beloved daughter of June Dauphinee.
Predeceased by her dad, Douglas Dauphinee and youngest sister, Kathy Ann Dauphinee.
Cindy leaves to mourn her brothers, Anthony (Frances), Timothy (Brenda), Gregory, Mark (Kornelia), Randolph (Sue), her sister Dawn (Travis), parents-in-law and second family Janet and Raymond Hubley, brother-in-law Derick (Vanessa), her nieces and nephews, Anthony, Ashley (Chad), Andrew (Erin), Brandon (Emily), Joshua, Brianna, Jacob, Taylor, and their children.
Funeral arrangements have been entrusted to Sweeny's Funeral Home, Bridgewater. There will be no visitation by request. A Celebration of Life service will be held 11 a.m., Friday October 6 in Sweeny's Funeral Chapel, Bridgewater. The Rev. Father Chad McCharles officiating. All are invited to gather at Pinehurst Community Hall following the service. Burial will be held at a later date. In lieu of flowers memorial donations may be made to S.H.A.I.D. Tree Animal Shelter or Hope for Wildlife. Online condolences may be made by visiting www.sweenysfuneralhome.com.