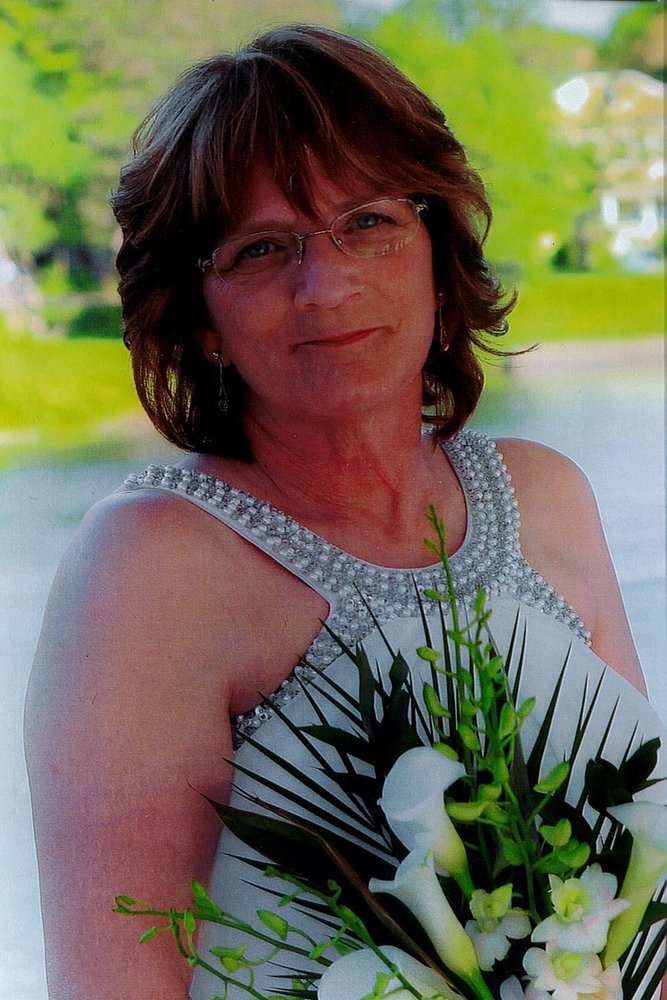 Obituary of Catherine (Cathy) Elizabeth Denomme
Denomme (White), Catherine Elizabeth - Passed away Saturday July 21, 2018 surrounded by her loving family, after a 6 year courageous battle with cancer. Born in Halifax, N.S. on June 9, 1955, she was the daughter of the late Michael P. White and Marie M. White formerly from Woodside. Raised in Woodside N.S., she was previously called Cathy Cole and Eldershaw before becoming a Denomme.
Before retiring to fight her battle, she spent many years employed at Tim Hortons, Cole Harbour. She has left behind her loving husband, Allen Denomme. They have had 11 wonderful years together, just celebrating their 4th wedding anniversary on June 28th.
Leaving behind, her children, Gerald Dennis, Cole Harbour; Jennifer Leigh (Jonathan) Puddester, Eastern Passage and Thomas James (T.J.), Cole (Kate), Halifax. Also the loves of her life, her grandchildren, Aiden, Logan, Chase, Kendra, Graisen and Holden. Also survived by her siblings, sisters, Deborah (Lloyd) Frank, Tumbler Ridge, BC.; Mary Anne (Ron) Keener, London, Ont.; Judith (Bob) Hiltz, Eastern Passage, NS; Heather (Monty) Maddison, Springhill, NS; brother, Brian (Cathy) White, Stephenville, NFLD; sisters-in-law, Linda White and Erma White; many nieces, nephews and many lifelong friends. Cathy will be greatly missed by her extended family, the Denomme's. She was predeceased by sister, Christine White and brothers, Gerald White in infancy; Michael White, Gore, NS; Richard White, Woodside, NS; mother-in-law, Elsie Denomme and last but not least her friend and baby "Benjamin" her trusting dog whom she knew would be at the Rainbow Bridge waiting to greet her.
A special thank you to Wayne and Sherry Fisher for your expertise and compassion helping Cathy and Allen to make these difficult arrangements. You helped to ease her mind and made this process easier for all of us. Big thanks and much gratitude goes out to Dr. Bruce Colwell and Jill Mason, who helped Cathy along her journey. She trusted you and thought so much of you both. Also the wonderful nursing staff on the 11th floor chemo unit at the Dixon Center. We love you all. We were all blessed to have had Cathy in our lives, she will be greatly missed.
Visitation will be held 7 to 9 p.m., Tuesday, July 24 in A.L. Mattatall Funeral Home, Dartmouth. A graveside service will be held 1 p.m., Wednesday, July 25 in Dartmouth Memorial Gardens, Dartmouth. A reception will be held following the service at the family home at 31 Hornes Road, Eastern Passage. Donations may be made to a charity of choice.