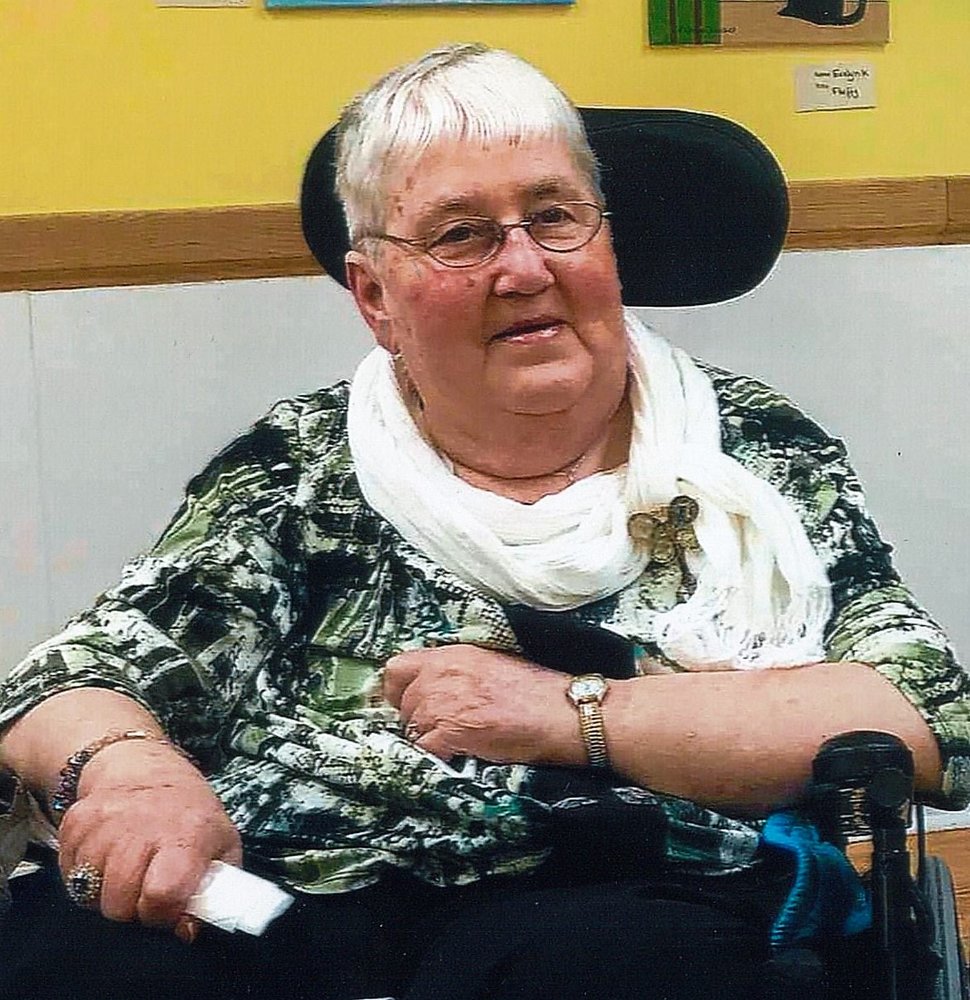 Obituary of Maisie Alma Zwicker
Zwicker (Nauss), Maisie Alma – 76, Mahone Bay, formerly of Middlewood, passed away peacefully in the morning of Wednesday, July 25, 2018. She was born in 1941 on August 15 to the late Leroy Sinclair Nauss and Alma Jean Nauss (Kaulbach) of Conquerall. Maisie was caring, funny and made friends easily. She was popular in her community, and met lots of people from behind the counter of the Middlewood Meat Market, which she and her husband Victor operated on their property until the late nineties. When her two boys were young, she was an active mom, chaperoning field trips and encouraging their sports careers - especially soccer. She maintained close relationships with both of her sons as they reached adulthood and started their own families. She was fiercely proud of her granddaughters, and made sure they knew it. Maisie was diagnosed with multiple sclerosis in 1981. She sought to help others with the condition as a past participant in the MS Society's annual Christmas cake sale. For the past few years, Maisie resided at Mahone Nursing Home, where she briefly lived under the same roof as her mother until Alma passed away in 2015. While living at the nursing home, Maisie discovered a hidden talent for painting. She had an eye for bright, colourful outdoor scenes.
She is survived by her husband Victor, of Middlewood. She leaves behind her son Andrew (Kathy) Bridgewater; granddaughters Cheryl-Leigh (Scott), Alisha and Courtney; brother George, of Truro; brother,Ronald (Conquerall) . She was predeceased by her son Earl (Dayspring); brother, Lawrence (Mount Pleasant). A Funeral service will be held at 2 pm on Saturday, July 28 in Middlewood United Church, Middlewood, with Rev Vivian Moores officiating. Burial will follow the service at Middlewood United Cemetery, Middlewood. Donations in Maisie's name can be made to the Children's Wish Foundation. Arrangements have been entrusted to Sweeny's Funeral home, Bridgewater, where online condolences may be made by visiting www.sweenysfuneralhome.com.