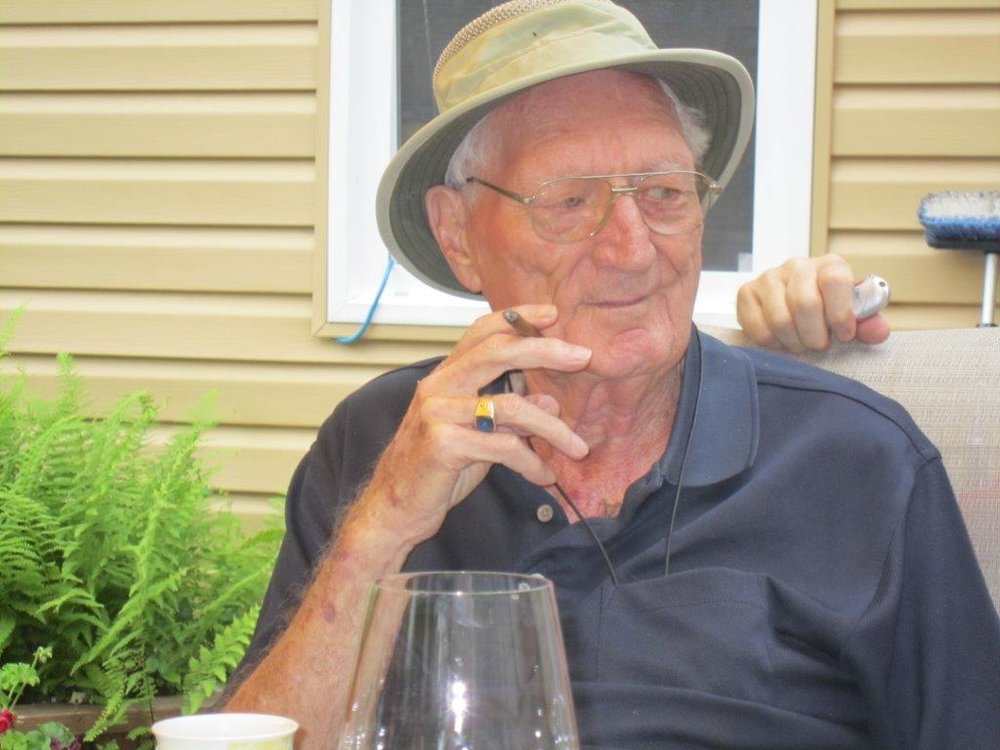 Obituary of William George Clark
William George Clark (Jan 28, 1923- August 26, 2018) It is with heavy hearts that we announce the passing of Bill Clark at 95 years of age in Bridgewater, Nova Scotia.. Bill was born in Carbonear, Newfoundland and moved with his family as an infant to Glace Bay, Nova Scotia. As a young man, Bill moved to Fredericton, New Brunswick where he resided for over 45 years before moving to Montreal, Que., Toronto, Ontario and then to Bridgewater, Nova Scotia. Before his retirement Bill was well known throughout Canada for over 60 years in the garment and fashion industry as a Sales Agent representing men's and ladies sportswear and fashion wear. Bill was the Eastern Sales Manager for GWG Jeans Limited out of Edmonton, Alberta and through his hard work this became the most successful territory in Canada under his management. Bill then became President of Landlubber Jeans International based out of Toronto, Ontario. Bill then set out with his own Sales Agency named Bill Clark Marketing Ltd where he carried on a successful career with his second wife, Sybil (Syb) Clark. He moved to Bridgewater, Nova Scotia with his Sales Agency and enjoyed semi-retirement with Syb traveling the world until her death from cancer in 1993. In 1994 Bill retired and resided in Kissimmee, Florida and Bridgewater, Nova Scotia. In Kissimmee he met his love Jean Tillema and they were together until Jeans death at 95 years of age in 2016. Bill was very proud of his memberships in the Fredericton Officer's Mess and the Fredericton Rotary Club, Fredericton Boat Club, Fredericton Flying Club, and the Bridgewater Boat Club.
He is survived by his daughters, Judy Solski (Joe), Wasaga Beach, Ontario; Cathy Agnew , Bridgewater, N.S.; Cindy Lafrance (Chris) Moncton, N.B.; son, Bill (Debby) Bridgewater, N.S.; Step-son Michael McAdam (Wendy) Vancouver, BC; Step-daughter Nancy Gibbs, Fredericton, NB; Grandchildren Vicki, Lisa, Jeremy, Leigh, Jenny, Mark, Tyler and six great-grandchildren. Bill is predeceased by his parents John and Patience Clark; brothers, Gordon, John, Donald, Lloyd, Alan. He was also predeceased by wives, Viola Clark, Sybil Clark, Jean Tillema, infant daughter Janice Clark, son-in-law, Dave Agnew and step-son Timothy McAdam.
Arrangements entrusted to Sweeny's Funeral Home, Bridgewater, N.S. No flowers by request. Per Bill's request, a private graveside service for family only has taken place.