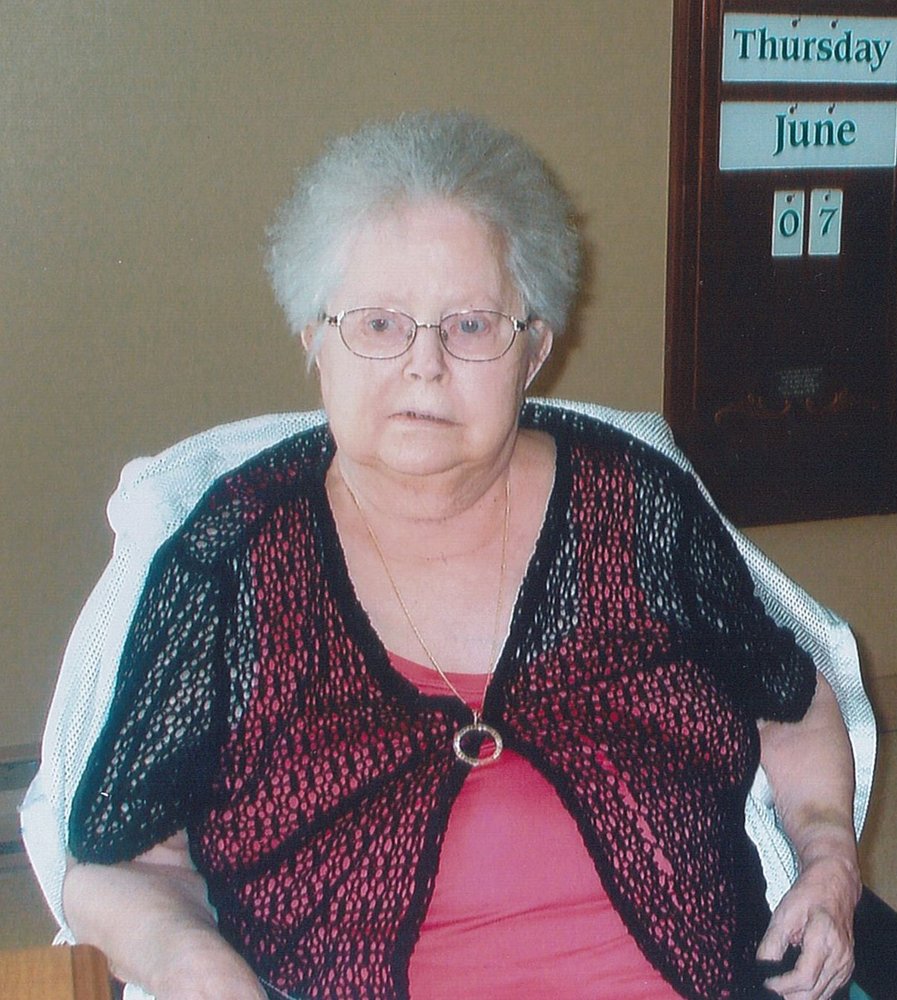 Obituary of Esther Cleveland
CLEVELAND, Esther Mae – Age 81 of New Germany, passed away peacefully September 13, 2018 in Rosedale Home for Special Care, New Germany.
Born in Maplewood, Lunenburg County on May 1 1937, Esther was a daughter of the late Laurie and Ruth (Grimm) Wentzell. She and her husband, Marshall were married for 63 years. Besides her husband, Esther is survived by son, Kevin (Karen) Cleveland; sister, Maryann (Harold) Langille; daughter, Kathy (Bill) Gallant; granddaughter, Ashley (Andrew) Cleveland; great-granddaughter, Hannah. She was predeceased by daughter, Krista Cleveland.
Arrangements have been entrusted to Sweeny's Funeral Home, New Germany. There will be no visitation by request. A graveside service will be held 11 a.m., Tuesday, September 18 in Parkdale Community Cemetery, Parkdale. Flowers accepted. Memorial donations may be made to the Parkdale Cemetery or a charity of choice.
The Family wishes to extend their appreciation and thanks to the Rosedale for their kindness and service to Esther. Special thanks of deep appreciation are also extended to neighbours Linda and David Walker and Nancy Taylor for their years of devotion to Esther. Online condolences and donations may be made by visiting www.sweenysfuneralhome.com.
God saw you getting tired
And a cure was not to be,
So he put his arms around you
And whispered "Come with me"
And with tearful eyes we watched you
And saw you pass away,
Although we loved you dearly,
We couldn't make you stay.
A golden heart stopped beating,
Hardworking hands put to rest,
God broke our hearts to prove to us
He only takes the best.