Recommend Sally's obituary to your friends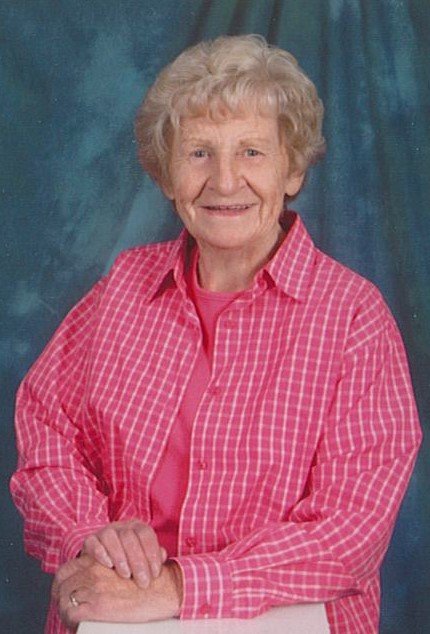 Obituary of Sally Snook
Sally (Bessie) Jane Snook
Age 29 forever, passed away peacefully on June 6, 2019. Sally was born December 16, 1929 in Bridgewater, Nova Scotia, the daughter of Sadie Jane (Weagle) and J. Russell Wile.
Sally completed teachers training at Normal College in Truro in 1950, an unusual feat for her time. Her mother and father believed in education for women and worked hard to find the resources to help fund her education. She specialized in Home Economics and taught several years and then substitute taught when her children started school.
Sally married Walter Albert Gordon Snook of Truro on August 11, 1952. Walter's career as an engineer and city planner took them to Halifax, Bangor and Moncton over the years. Sally and Walter lived in Moncton for 19 years where they raised their family. They enjoyed many happy years together. Sally worked tirelessly at her church and community especially preparing many church turkey suppers and preparing and delivering Meals on Wheels. After Walter's early passing in 1989, Sally devoted herself to the care of her mother and her first grandchild, Andrew James Walter Dickson. The next eight years brought three more grandchildren, Benjamin Walter Snook, Elizabeth Jane Murdock Dickson and Ellen Alice Snook. Sally loved and enjoyed each one and was very involved in their nurturing and raising.
Sally delighted in summers spent at Fancy Lake. Her children, Sara Jane and Galen, along with their spouses, Jim Dickson and Krista (Esson), continue that tradition at their cottages on the lake.
Sally loved to skate and did so into her 70's. She played on the Bridgewater High School Girls Hockey team in the 1940's and spent many happy hours in rinks watching Sara Jane figure skate and Galen playing hockey. She encouraged all the grandchildren in their sporting pursuits and enjoyed their many swim meets, basketball games and hockey tournaments.
Sally loved to bake cookies and cakes for her friends and family. She was an accomplished cake decorator who lovingly prepared wedding cakes, doll cakes and checkerboard birthday cakes for her children and extended family alongside her dear friend, Crystal Emerson. She was an excellent seamstress. Lucky were the gift recipients of her original handmade quilts fashioned independently and in the company of her quilting bee companions.
She is survived by her sister-in-law, Shirley (Hebb) Wile and several nieces and nephews. She was predeceased by three bothers, Burleigh, Raymond and Keith.
Sally enjoyed companionship and fun in later years with her very special friend, George Mitchell. They looked out for each other and were well recognized permanent fixtures at every church supper. George always made sure Sally's bridge group was well supplied with an assortment of bridge mixture.
The family especially appreciates the love and friendship of her friend Tony.
Sally spent her life visiting the 'old people', many of whom were much younger than her in her later years. She loved to share a cup of tea and listen to people's stories. She felt very blessed in her senior years to enjoy friends in her bridge club, Mary, Pauline, Shirley, Anne and Jane. She also enjoyed her Garden club and socializing at local community breakfasts and lunches. She maintained a keen interest in local events and other people her entire life.
A memorial service will be held at Bridgewater Baptist Church at 2pm on Saturday June 8, 2019. There will be a reception after the service. Memorial donations may be made to Bridgewater Baptist Church. Arrangements have been entrusted to Sweeny's Funeral Home, Bridgewater where online condolences can be made by visiting www.sweenysfuneralhome.com
Memorial Service
2:00 pm - 3:00 pm
Saturday, June 8, 2019
Bridgewater Baptist Church
564 Glen Allan Drive
Bridgewater, Nova Scotia, Canada
902-543-2175