Recommend Melville's obituary to your friends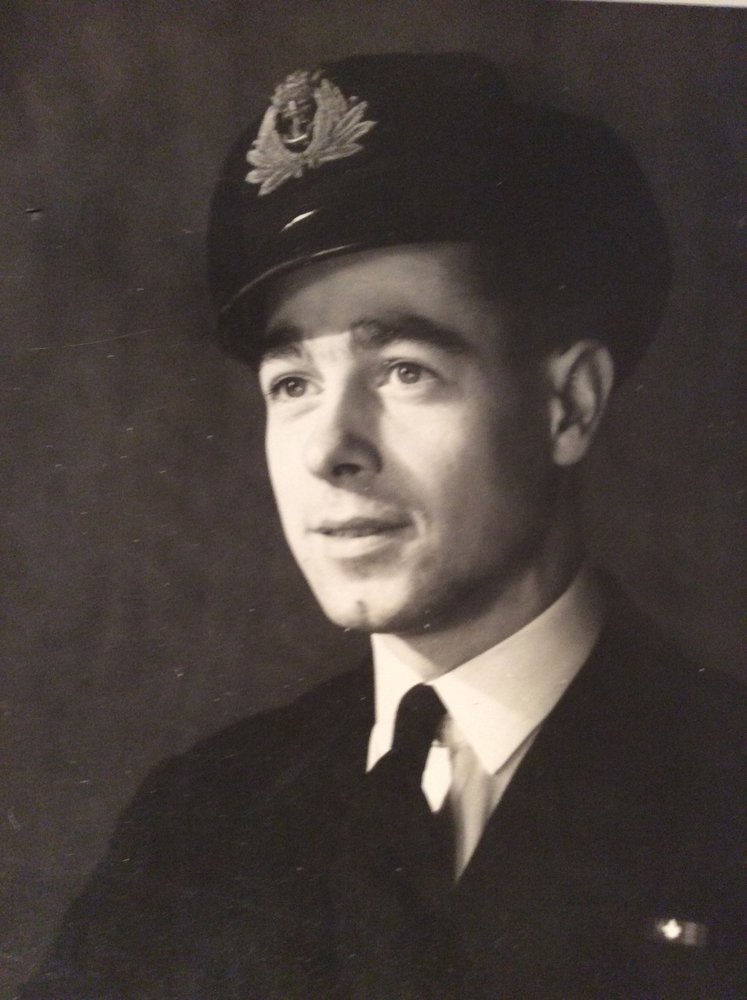 Obituary of Melville Malcolm Douglas
MELVILLE MALCOLM DOUGLAS
Age 96, of Bridgewater, passed away peacefully on January 7, 2020. Born Feb. 5, 1923 in Toronto, Ontario the youngest of 7 children, to Scottish immigrant parents. Predeceased by Shirley, his wife of 43 years, he will be sadly missed by his loving children: Nancy Marshall (David), Bedford; Ronald (Lori), Bridgewater, and William, Chester Grant. Grandchildren Amy, Caron, John, and Matthew and great granddaughters Daveney and Corinne and his longtime companion, Shirley Lacey, Brookfield, who opened her heart and home to him in his later years, for which we are truly grateful.
Mel worked as a delivery boy and clerk before joining the service in 1942 and served as a skilled pilot with the RCAF, the RCN and RN, until 1947. He flew the Tiger Moth, Harvard, and, his favorite, the Seafire. He returned to Canada on the HMCS Warrior and often told stories about landing his plane on aircraft carriers at sea. After the war he worked for in sales and marketing for Lever Brothers, Hershey's Chocolate, J&J, and finally Dover Flour which brought the family from Ontario to Halifax in 1968. He was a long time Scout leader and strongly supported the movement. He loved the Ontario cottage life with his family- costume parties, canoeing, fishing and showing off his card skills. Since his retirement in 1988 he spent most of his time in Bridgewater, Tatamagouche, or Florida. He kept very busy teaching country line dancing, volunteering at the museum, making wine, recaning and weaving chairs, gardening, travelling, painting shirts, doing ceramics, and numerous other "projects". He was an accomplished skier, tennis player, and a real smoothie on the dance floor. Dad was a true family man who encouraged us to be kind, helpful, responsible and to always do our best. He engineered great family vacations and celebrations and was well-known for his "mystery drives" and the home movies he shot. We shared a lot of laughs watching those productions - thanks for the memories dad.
His final years were spent in comfort at Ridgewood Assisted Living where he ensured everyone was following the rules.
The family would like to thank the wonderful staff at Ridgewood Assisted Living for the excellent care they provided for our father. A very special thank you to Dr. Chaisson of the South Shore Regional Hospital whos exceptional care and compassion ensured dad's comfort and dignity in his final days.
Following Mel's wishes, there will be no service or visitation. No flowers by request. Funeral arrangements have been entrusted to Sweeny's Funeral Home, 35 York Street, Bridgewater.
Always remembered. Always loved. Fly free, Dad.