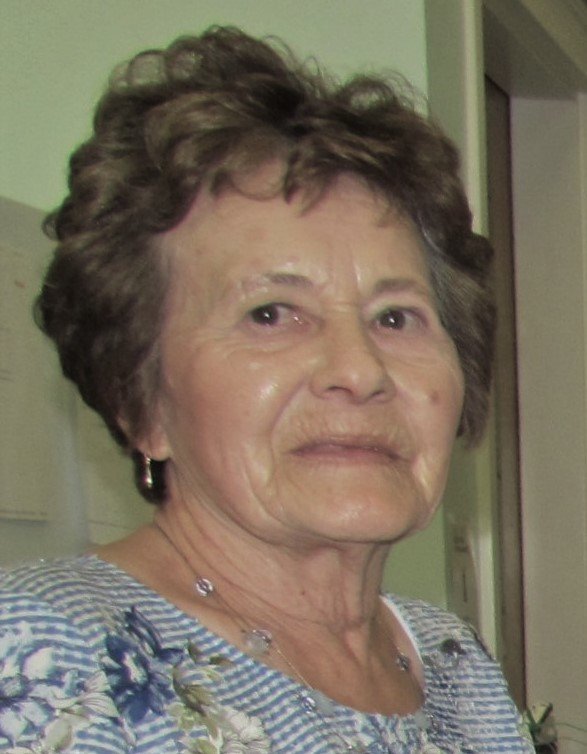 Obituary of Diane Bertha Hirtle
Hirtle, Diane Bertha -Age 76 of Dublin Shore, passed away peacefully in her home with her family by her side, after a short, courageous battle with cancer, on April 12, 2020. Born in Gold River, she was a daughter of the late Lewis Rafuse and her surviving mother, Lena (Zwicker). She is survived by her 100 year old mother, Lena of Chester; sons, Brian (Wendy) and Bertram (LeAnne), all of Dublin Shore; Blaine (Yetta), Barrington; grandchildren, Dana (Sara), Bryce, Connor, Sydney, Brett; brothers, Glenn (Peggy), Wendell (Carole); sisters, Janette (Tommy), Dorlene, Judy (Ricky); brother -in-law, Barrie Swinamer. She was predeceased by the love of her life, Byron Hirtle; granddaughter, Janelle Hirtle; brother, Bobby; sisters, Marina Swinamer and Shirley Connors.
Diane cared about nothing more than the well-being of her family. She always enjoyed hearing about her son's day at work, Blaine teaching in his wood shop and welcoming visits everyday from Brian and Bertram after they returned from a day of fishing. Her grandchildren were at the center of her heart, always interested in their accomplishments and making sure they were well fed every time they came to visit.
Diane loved the outdoors, especially the long days in the summer. She enjoyed going to church on Sundays, gardening, playing with her cat, Jax, picking strawberries and going for walks up the road to see how her family was doing. She was also able to spend a lot of time with her mother over the past few years, making sure she was comfortable and well cared for.
Most of all, what she enjoyed was spending time with her loved ones. Family gatherings, holidays, birthdays, Diane was always there making sure everyone was cared for with a big smile on her face.
Diane truly was the most loving wife, mother, mother-in-law, grandmother, sister and aunt that a family could have ever been blessed with. Words can not describe how deeply she will be missed. Forever in our hearts. We love you, Mom!
The family would like to thank the Lunenburg County Palliative Care Team and the VON for their care and support. Thank you also to the staff of the QEII Cancer Care Centre.
Funeral service and reception will be held at a later date. Memorial donations may be made to the Knox Presbyterian Church, Dublin Shore or a charity of choice. Arrangements entrusted to Sweeny's Funeral Home, 35 York St, Bridgewater where on-line condolences may be made by visiting www.sweenysfuneralhome.com.
Proudly Serving the Communities of Bridgewater, New Germany and surrounding areas.