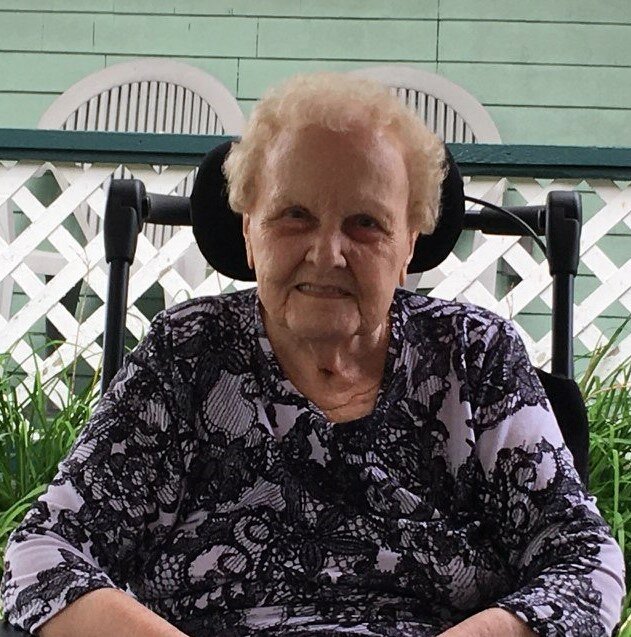 Obituary of Margaret Altena McKean
MCKEAN, Margaret Altena – Age 97, of Mahone Bay, formerly of Pinehurst, passed away on February 4, 2022, in Mahone Nursing Home, Mahone Bay. Margaret was born on December 2, 1924, in Boston, Massachusetts, USA. She was the daughter of the late Irvin and Charlotte (Mitchell) Varner, of New Germany.
She lived all her married life in Pinehurst and was an active member of the New West Pine United Church, Pinehurst, and a former choir member. For nearly twenty-five years she was also a member of the South Shore Presbytery. Margaret was secretary-treasurer of the Pinehurst Community Hall for over forty years and was also an active and lifetime member of the Rosedale New Horizon Seniors Club, New Germany, and former correspondence secretary. Since 1954, she was a member of Grace Chapter #8, Order of the Eastern Star, Lunenburg.
Margaret is survived by daughter, Sandra Margaret (Edward) Walters, Wentzell Lake; son, Brian Bruce (Wendy) McKean, Lower Sackville; granddaughter, Karen (Jimmy) Wentzell, Hebbville; grandson, Trevor (Rhonda) Walters, West Northfield; step-grandson, Kye Glenham, Lower Sackville, great-granddaughters, Brookelynn, Kelsey, and Sydney Walters, West Northfield; step great-grandsons, Nicholas and Noah Wentzell; brother, Lloyd Varner, Sackville, N.B.; and many nieces and nephews.
She was predeceased by her parents, and husband of 63 years, Bruce R. McKean in June 2007.
Special thanks to Peter and Darlene McKean; friends, Patsy Bruhm and Janet Cook; friends and neighbours of Pinehurst, and to Mahone Nursing Home for their care while our mom resided there.
A public memorial service for Margaret will be held Tuesday, April 5, 2022, at 11 AM, in New West Pine United Church, Pinehurst. Public burial will immediately follow memorial service, and all are welcome to attend a reception with food and refreshments at the Pinehurst Community Hall following Margaret's interment. In lieu of flowers, donations in memory of Margaret may be made to the Pinehurst Community Cemetery, New West Pine United Church, or a charity of your choice. Funeral arrangements are under the care and direction of Sweeny's Funeral Home, New Germany. On-line messages and condolences may be made by visiting www.sweenysfuneralhome.com.