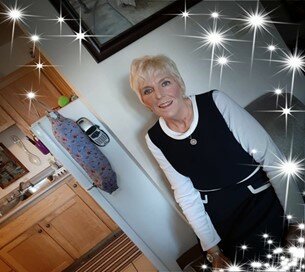 Obituary of Jacqueline "Jackie" Nadine Printz
Jacqueline Nadine Printz, 54, of Bridgewater, passed away on May 19, 2022, at Bridgewater South Shore Regional Hospital surrounded by her loved ones.
Jackie was born April 15, 1968, in Boston, Massachusetts. Daughter of the late Patrick Printz, Florence, WI and the late Joan Rose (Mosher-Printz), Bridgewater.
Jackie worked for many years as a developmental health & home care worker. She had a larger-than-life personality which showed in everything she did. She enjoyed music, singing, the beach & family gatherings. There was no one that loved shopping for clothes as much as she did. Although she didn't wear a crown she always dressed like a Queen. Her most precious gift in life was her granddaughter Kaydee who was the light of her life. She loved spending time with her especially their sleepovers. She touched so many hearts & lives. She will be greatly missed by so many who knew & loved her.
Jackie is survived by her husband, David Zwicker, Bridgewater; daughter, Meghan Printz-Nowe, Bridgewater; granddaughter, Kaydence Weagle, Bridgewater; father, John Rose (Karen), Bridgewater; sister, Denise Printz (Bill), Wileville; three brothers, Eric Printz (April), Milwaukee, WI, Robert Printz, Nashua, NH, and Patrick Printz (Heather), Sterling, Mass; niece, Angelique Bastian (Dana), Bridgewater; aunt, Mildred Mosher (Sherman pre-deceased), Lunenburg; her best friends, Vanessa (Derick), Calgary, AB; Shelley Garber, Bridgewater; Shelly Smith (Billy), Conquerall Mills, and Lisa Crouse, Back Centre; cousins, Margo Corkum (Bobby), Bridgewater, Bonita Dixon (Paul), Halifax; Maxine Wentzell (Tony), Pleasantville; Heather Anne Perry, Maitland; Vandelea Creaser (Danny), Bridgewater; Michelle Gillespie (Stuart), Riverport, and Charmaine Smicer (Paul) Riverport. Also, numerous other cousins and family.
In addition to her parents, she was preceded by her daughter Allison Nowe.
Funeral arrangements entrusted to Sweeny's Funeral Home, Bridgewater. Family and friends of Jackie's are invited to visitation on Monday, May 23, 2022, from 6-8 p.m. at Sweeny's Chapel, 35 York Street, Bridgewater. A memorial service will be held on Tuesday, May 24, 2022, 2:00 p.m. at Sweeny's Chapel, Bridgewater.
Rev. Vivian Moores officiating. Family and friends are invited to a reception following the service at Sweeny's to celebrate Jackie's life. Memorial donations may be made to Mental Health and Addiction Services or the IWK Health Centre. On-line condolences and to light a candle may be made by visiting www.sweenysfuneralhome.com.
"Those we love don't go away they walk beside us everyday"