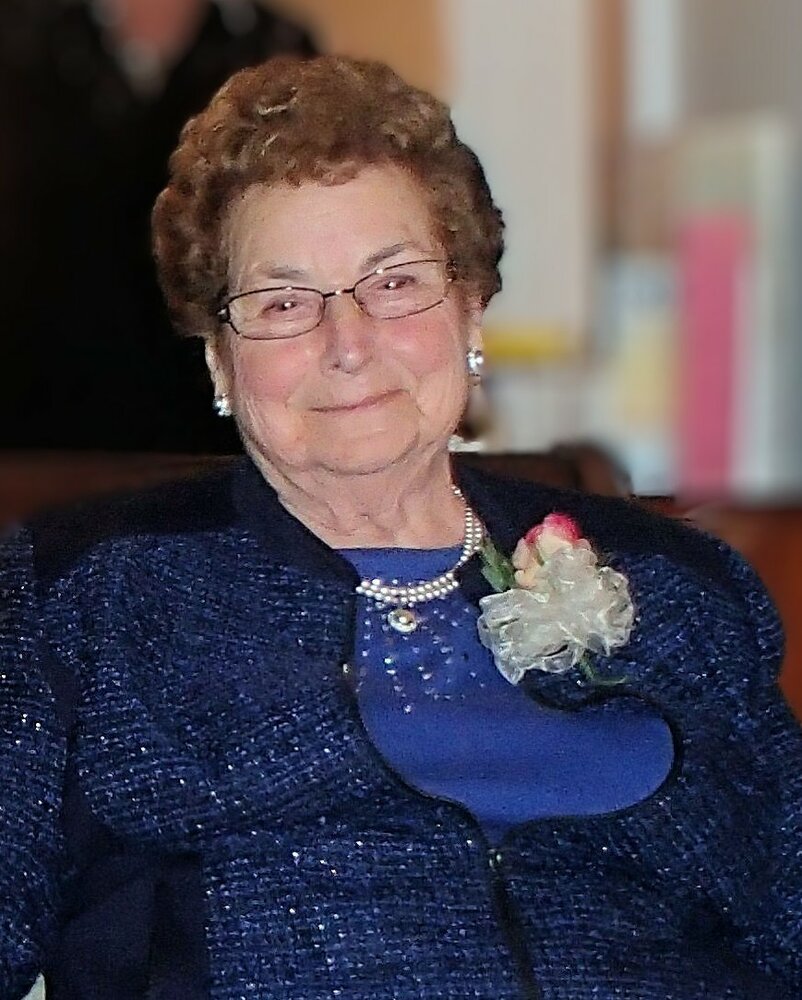 Obituary of Kathleen Mae Whynot
Kathleen May Whynot, of Bridgewater, NS passed away on August 8, 2022. Born in Bridgewater on Dec 14, 1924, she was the daughter of the late Phoebe and Percy Himmelman. Her family and home were her pride and joy, and nothing made her happier than having her whole family at home to enjoy one of her delicious meals. She was a devoted mother and grandmother who will be forever missed and loved by her family. Kathleen was an avid gardener who took great pleasure in her beautiful roses. She was a former member of the Bridgewater Fire Department Ladies Auxiliary and an active member of Holy Trinity Anglican Church for many years. She volunteered whenever she was able and particularly enjoyed working at the pudding factory. She spent many hours at fiddling competitions and concerts with her husband Donnie and music was a constant in their home.
She is survived by her son James (Nancy) of Bridgewater, daughters Barbara Silver (Barrie) of Bridgewater and Carolyn Whelan (Gary) of Glen Haven, NS, and nephew Kent Himmelman (Susan) of Dartmouth. She is also survived by grandchildren Todd Silver (Paula) of Bridgewater, Trevor Silver of Bridgewater, Alison Whelan Donovan (Ray) of Stillwater Lake, NS, Andrea Whynot of Bridgewater, Natalie Ellard (Scott) of Coldspring BC, Christopher Whynot of Perth, Australia, Kayla Himmelman of Dartmouth and great grandchildren Olivia, Nate, Caden, James, Beau, and Charlie. She is also survived by her sister Phyllis MacLeod of Bridgewater.
Kathleen was predeceased by her husband Donald, and brothers Bernard and Ervin Himmelman.
A public graveside service will be held on August 19, 2022 at 3 p.m. in Brookside Cemetery, Bridgewater under the direction of Sweeny's Bridgewater. Memorial donations may be made to the CNIB or Holy Trinity Anglican Church in Bridgewater.