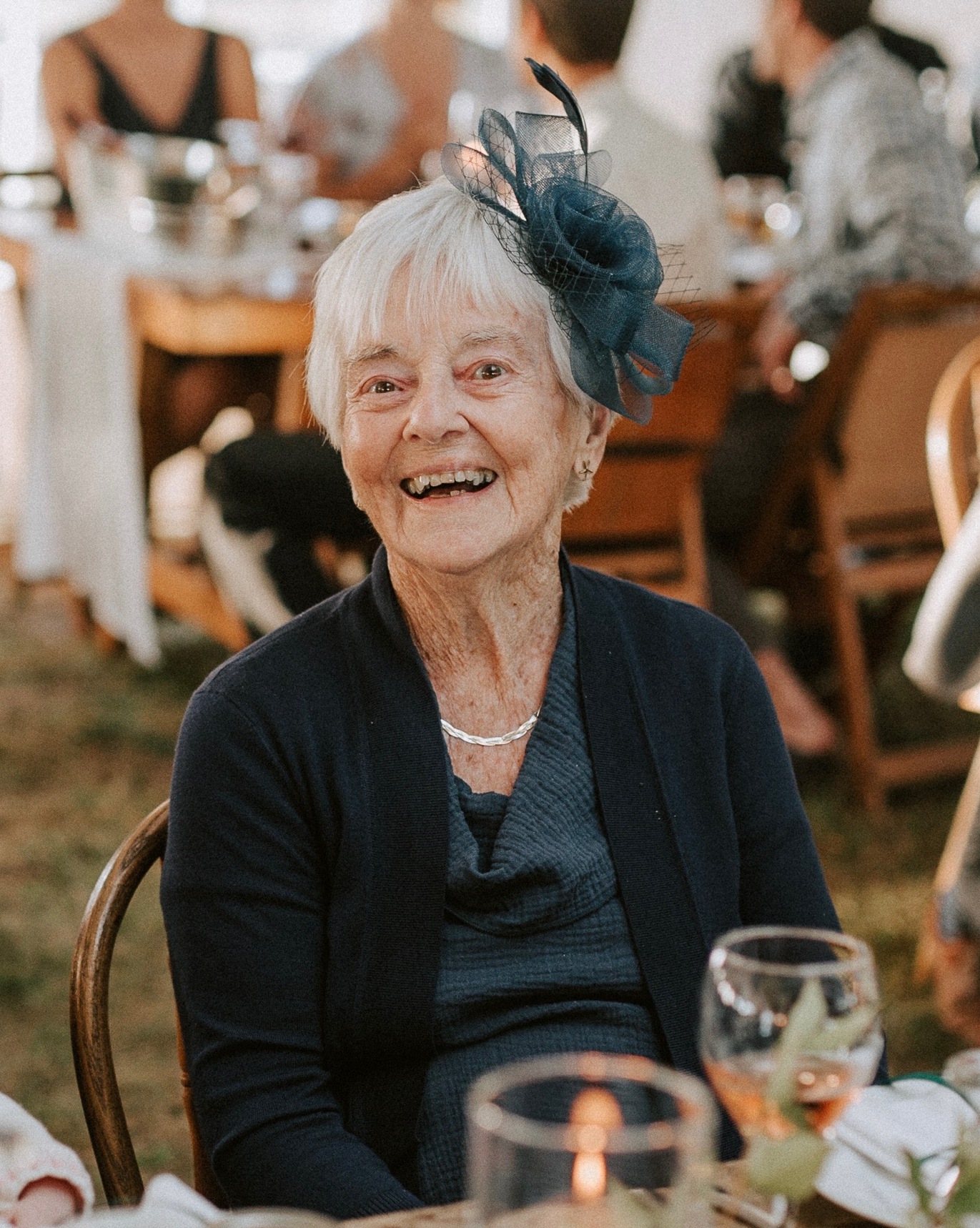 Obituary of Doris Louise Wentzell
A life of purpose. Doris Louise Wentzell (Langille), born December 1, 1927, left her Petite Riviere Bridge home Thursday September 22, 2022.
Doris was predeceased by her husband, Robert (Bob) Arthur Wentzell and daughter Melissa Margaret Wentzell. Doris leaves behind her other children Karen Louise Wentzell, Robert Bruce (Donna) Wentzell and Krista Elizabeth (John) Harding. She also leaves behind her cherished grandchildren Laura Grace Getson, Rebecca Jean Getson, Meaghan Louise Wentzell (Christopher Manzer), Jessica Ellen Wentzell (Auden Andersen), Robert Benjamin (Danielle) Wentzell, Amy Doris (Alex) Cassidy, Kathryn Mary Harding, Wesley Maxwell Harding (Jordan Smytaniuk). Doris will also be missed by special people, Joshua (Melissa) Doucette and Richard Getson.
Doris was the only child of Carmen and Clara Gladys Langille (Isnor).
Doris loved visits from, and sharing her love of reading with, her great grandchildren Wyatt and Grady Manzer, Edie, Cassidy and Harriett Wentzell. She also enjoyed photos and stories sent of Chloe and Liam Doucette.
Doris was a woman of intent before her time, graduating from Mount Allison University in 1948 with a Bachelor of Arts. It was on a train from Mount Allison to her home in Halifax one weekend that she was asked by another Mount Allison student if she wanted to share reading of a newspaper. Doris and Bob moved from sharing a newspaper to sharing 47 years of marriage together before Bob's death. Doris worked in various offices in Halifax and Sayre, Pennsylvania while Bob completed a urology residency at the Guthrie Clinic.
When Doris, her husband and newborn daughter returned from Pennsylvania to Dartmouth NS and Bob began practicing medicine, Doris worked daily with Bob, doing all the administration of his private medical practice in the days before and after universal health care.
While also raising a family of four children, Doris began an extensive career of volunteer work with a keen interest in history and museums. She was an active member of the University Women's club, Dartmouth Museum, and a weekly volunteer with the Museum of Nova Scotia where she learned to handle snakes with ease. Doris was keenly interested in history which led her to travel extensively throughout her adult years. This same interest in history led her to be very involved with Nova Scotia Glasfax, an organization dedicated to the study of glass manufactured and used in Canada prior to Confederation and up to present day. When Doris and Bob retired to the Wentzell family farm in Petite Riviere Bridge she continued to volunteer with the DesBrisay Museum and Fort Point Museum.
Along with her keen interest in history, Doris will be remembered as a hooker. She was a founding member of the Rug Hookers Guild of Nova Scotia in 1979. Seldom a day went by when Doris was not found spending a bit of time designing rugs, dyeing wool from herbs and other ingredients, cutting wool and hooking in front of the window overlooking her farm. Doris taught many others the art of rug hooking at workshops and annual rug hooking schools. She was the chair of many committees with the Rug Hookers Guild including a registration of hooked rugs for historical purposes. In 1995 Doris was named a life member of the Rug Hookers Guild of NS for her unique promotion of rug hooking.
All her life Doris loved reading and playing the piano. She travelled almost annually for more than thirty years, absorbing the history of countries around the world. In the past few years when Doris was not sharing her joy of reading and classical music or rug hooking with her family and friends, Doris enjoyed the good friendship of her weekly foursome bridge group as well as the regular charitable companionship suppers with her "Cheers" friends.
Throughout this active and busy life, Doris maintained one best friend, Anne Blakeney (Gorham), from the age of four years. Growing up in Halifax together, weekends in Hubbards, and cross-country skiing during their teenage years, they experienced ebbs and flows of contact as both of their adult lives, raising families, working, and volunteering, pulled them in other directions. They reunited annual vacations together in their later years, spending a month together each summer and weekly telephone catchups, including the day before Doris left us.
Arrangements have been entrusted to Sweeny's Funeral Home, 35 York Street, Bridgewater. Cremation has taken place and a committal will take place privately with family. An open house to celebrate her life will take place at her home, 146 Wentzell Road, Petite Riviere Bridge on Saturday October 22, 2022, from 1:00 pm to 3:00 pm. A fitting memory of Doris might be volunteering your time at a valued organization of your choice. Other donations in Doris's memory could be made to the Soul's Harbour Rescue Mission or a museum or charity of your choice. Online condolences and donations may be made by visiting www.sweenysfuneralhome.com.