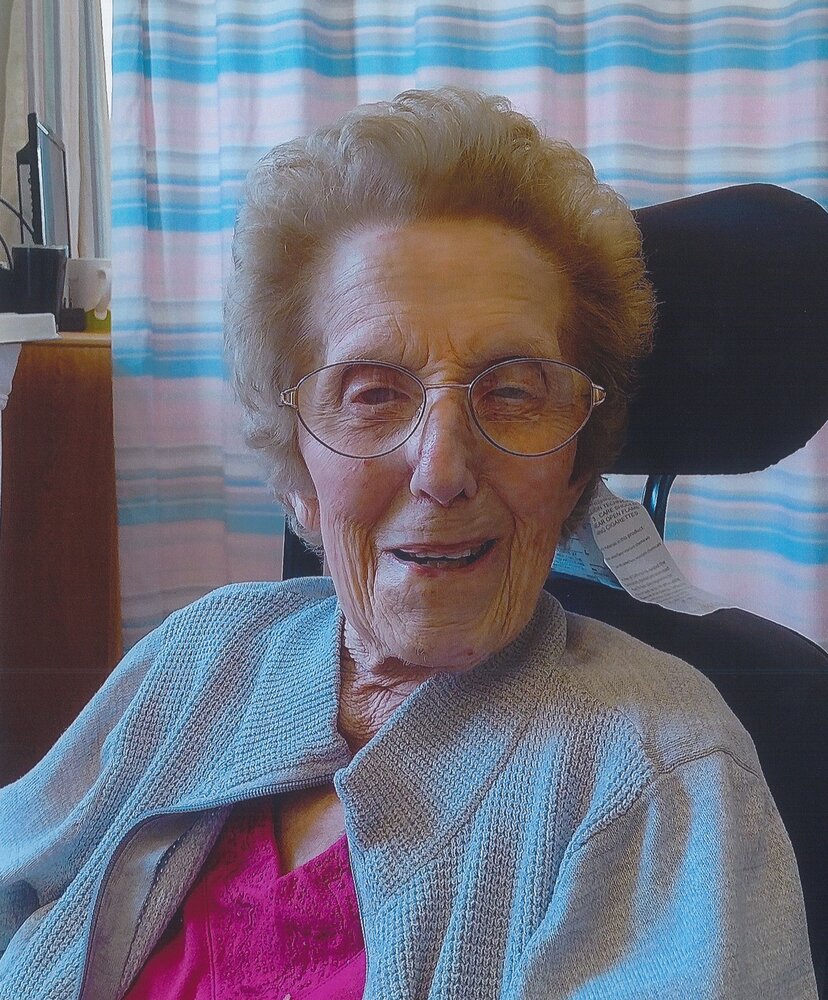 Obituary of Jean Iscilda Fraser
Fraser, Jean Iscilda – Age 100, of Mahone Bay, passed away peacefully in Mahone Nursing Home, Mahone Bay on November 7, 2022. Jean had been a resident of Mahone Nursing Home since April 2018. Born February 26, 1922, she was the eldest child of Gordon and Annie (Rafuse) Fraser. Jean was the last surviving member of her immediate family. She is survived by many nieces and nephews. She was predeceased by sisters, Marie MacDonald, Reta Cochrane, Barbara Wentzell, Connie Boehner, Shirley Gow, Betty Garrison and Helen Cole; brothers, Ronald, Weldon and Keith; several nieces and nephews.
Jean left Conquerall Bank and lived and worked in Halifax for the T Eaton Company, and then Maritime Medical in Halifax until she retired and returned to her home in Conquerall Bank. She was an avid bowler and enjoyed the company of her family and friends. She like to work in her garden and enjoyed reading and music. Jean was the supervisor for the Sunday School of the former St. Augustine's Anglican Church in Conquerall Bank. When working in Halifax, she would come home every weekend possible to be there for the Sunday School. She was also the church organist. Jean was active in the Anglican Church Women's group.
Funeral service will be 11 a.m., Monday, November 14 in Maple Leaf Cemetery, Conquerall Bank, with Rev. Fran Boutilier officiating. Flowers accepted. Donations in Jean's memory may be made to a charity of choice. Arrangements entrusted to Sweeny's Funeral Home, Bridgewater where online condolences may be made by visiting www.sweenysfuneralhome.com