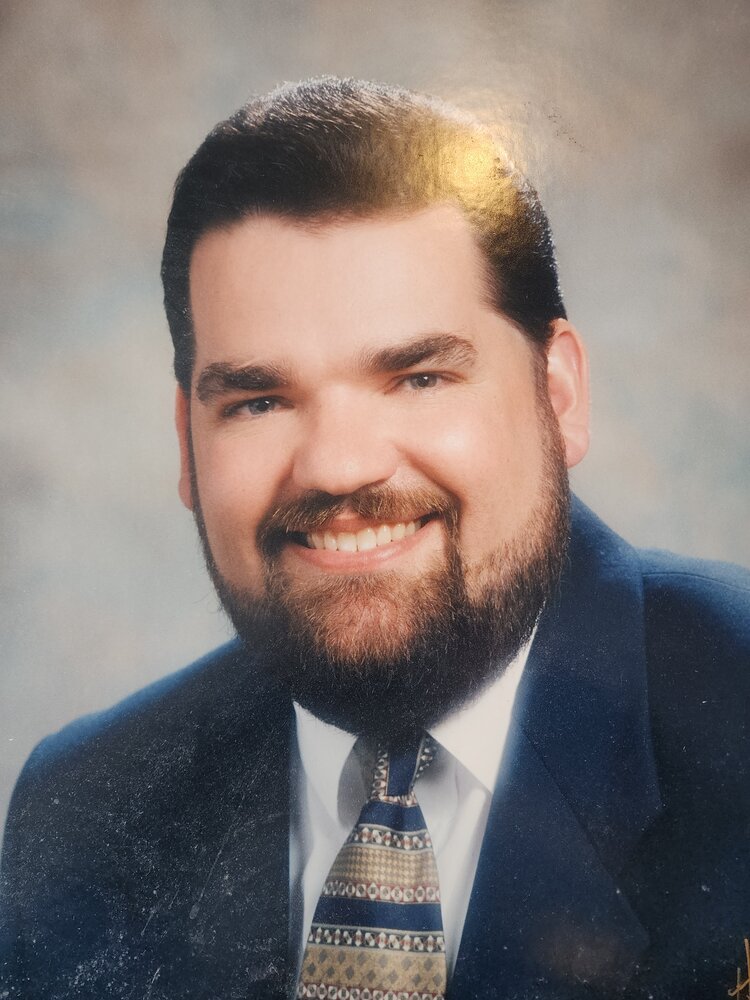 Obituary of Shawn Anthony Allen
Shawn Anthony Allen (58) passed away on the morning of Tuesday, April 11, 2023, at the South Shore Regional Hospital after a long battle with multiple health issues and related to the internal bleeding. He had an ileostomy, and while it initially seemed that he would recover, it was just not to be. However, through all his pain and suffering, he always had that smile of his on his face! He never wanted people to know how sick he really was. Always a brave face, you know Shawn!

He is survived by his wife Denise Ann Allen, and their two crazy cats, Raven, who followed Shawn around like a dog, and Phoebe, who he fondly called The Terror! He is also survived by loving in -laws, Beverly, and Clyde Daniels; Gwen and Gary Burgoyne; sister-in-law, Bernadette Allen; nephew, Patrick Allen (Lori) and their three boys, Gabe, Morgan, and Luke. Shawn was predeceased by his parents Delma Ann Allen (Tanner) and James Wilfred Allen and his brother Terry.
Over the years, Shawn had multiple careers and jobs. These ranged from being a stockbroker at Nesbitt Burns, to managing bars and resorts throughout Atlantic Canada, to delivering economic development and business services. His last venture, Windward Projects, specialized in carpentry and home renovations. Building decks was his all time favourite! Throughout his professional life and his involvement in community development, Shawn always made helping others a priority. As the Business Development Officer for the Lunenburg Queens Regional Development Agency, he was an invaluable resource for anyone who wanted to start a business on the South Shore. He provided relevant and practical guidance, knew absolutely everyone, and delighted in helping people make connections.

Shawn was a founding member of the South Shore Multicultural Association and loved assisting immigrants who moved to Lunenburg Queens in search of a new and improved life. He served the association as Director, Treasurer, and was the President at the time of his death. He worked tirelessly with Anne Fownes and all the talented members of the SSMA to celebrate our diverse cultures and through his efforts, helped to make Nova Scotia a more inclusive province where everyone was free to be their true selves. His calm presence and can-do attitude ensured the success of countless festivals, events, and settlement programs. He will be greatly missed by his many, many friends at the SSMA.

As the Chair of the Lunenburg Queens Business Excellence Awards, he hosted the annual awards event celebrating business success in the two counties for many years. The most recent Business Excellence Awards was held on March 6th of this year, and Shawn as host and emcee, was as usual, the life and soul of the event. He was also the drummer, and a founding member of a band called The Trough because we were all "just a group of pigs"! They did, however, rebrand themselves as Sound Castle and played in many local pubs and fire halls. They are best known for winning The Battle of the Bands in Halifax several years ago and raising much needed funds for the March of Dimes Foundation. Having grown up in Lunenburg, Shawn was an avid sailor and enjoyed boating on the Lahave River on his recently acquired Cape Islander, the Delma Ann. A talented artist, he painted a wide variety of local marine scenes, many featuring the boats of his family and friends.

Shawn was just an incredible human being, loved and respected by everyone he knew. He will be truly missed by the entire community, but especially by his wife Denise, who was his whole world. We were truly soulmates, and my heart is broken. Shawn, you made me the person I am, and you will be in my heart forever. Needless to say, Shawn was loved and respected by everyone, but no one more than me!

Visitation will be held 7-9 p.m., Wednesday, April 26 in Sweeny's Funeral Home, 35 York Street, Bridgewater. A celebration of Shawn's life will be held on Saturday, August 26th, with more details to come. Online condolences may be made by visiting www.sweenysfuneralhome.com. Memorial donations can be made to the ICU and Emergency Departments at South Shore Regional Hospital.