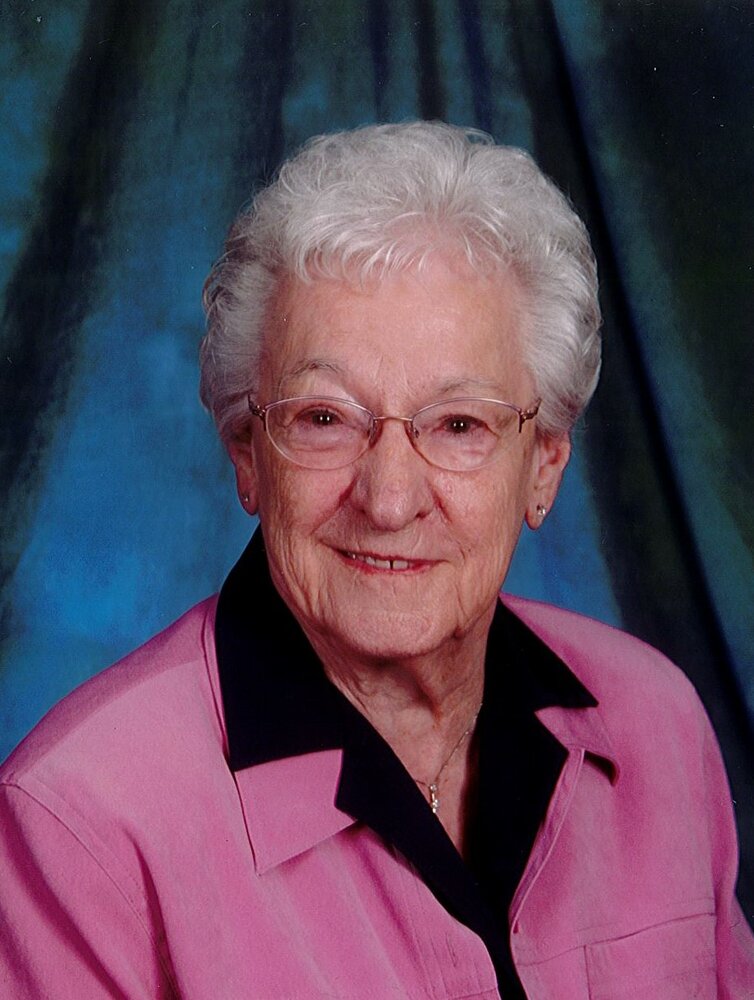 Obituary of Yvonne Crouse
CROUSE, Thelma "Yvonne" – age 99 of Bridgewater, passed away peacefully May 23, 2023, in South Shore Regional Hospital, Bridgewater.
Yvonne spent many years as a member of the Atlantic Rebekah Lodge #52. She was a life member of the Ladies Auxiliary, Royal Canadian Legion, Branch #24, a member of the Bridgewater Curling Club, a volunteer leader with Brownies, Girl Guides, and Cubs, and as well, she was a greeter, Altar Guild, and choir member at St. Paul's Lutheran Church in Bridgewater.
Surviving is daughter, Connie (Wayne) Burke, Bridgewater; son, John (Lucy) Crouse, Pouch Cove, NL; half-sister, Betty Joudrey, Cookville; grandchildren, Sherri Crouse, Pouch Cove, NL, Stephen (Beth) Crouse, Logy Bay, NL; great granddaughter, Sophie Crouse, Logy Bay, NL. She was predeceased by her husband, Michael Crouse; biological parents, Ruby, and Thelma Joudrey; adoptive parents, Chester and Viola (Burr) Baker; her stepmother, Dora Hirtle; parents-in-law, Charles and Lilian Crouse; half-sister, Vivian Roy; brothers, Eric Joudrey and Glen Joudrey.
The family wishes to send a special thank you to the workers at the Lunenburg County Continuing Care Association, the Doctors and staff on the 4th floor at South Shore Regional Hospital, and Dr. Lennox for the longtime care and numerous house visits he provided.
Arrangements have been entrusted to Sweeny's Funeral Home, 35 York Street, Bridgewater. There will be no visitation by request. A public graveside service will be held 11a.m., Thursday, June 8, in Brookside Cemetery, Bridgewater, Rev. Willis Ott officiating. In lieu of flowers, memorial donations may be made to the Heart and Stroke Association of Nova Scotia, South Shore Regional Hospital, Bridgewater, or a charity of your choice. Online condolences and donations may be made by visiting www.sweenysfuneralhome.com.