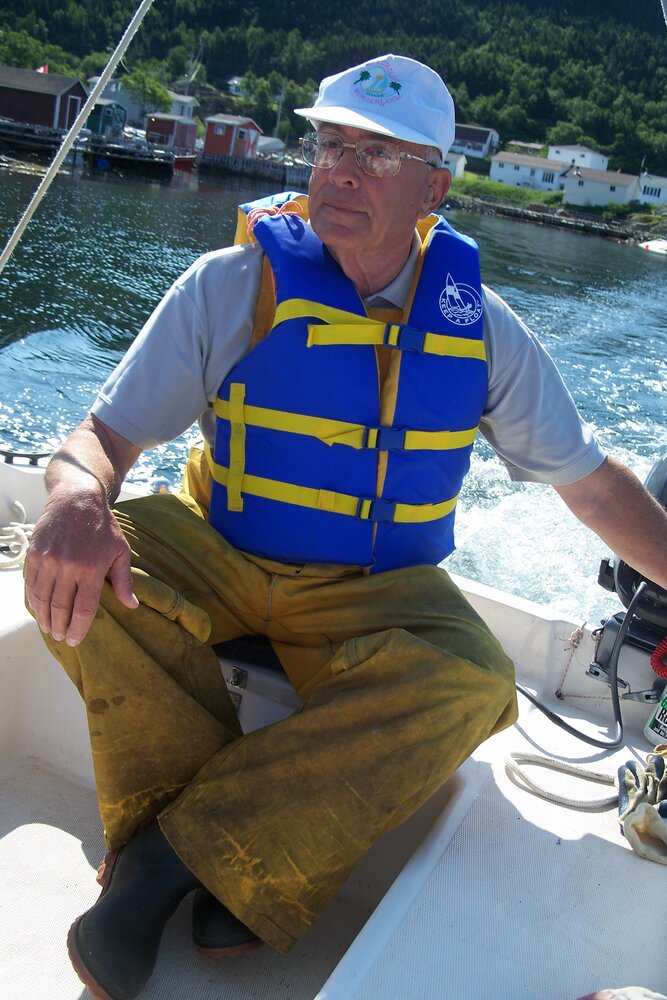 Obituary of Malcolm Morris MacDonald
It is with great sadness we announce the passing of Malcolm Morris MacDonald on January 26, 2023, at the age of 83. Malcolm, also known as Mac, was born in the Anglican church house in Woodside, Nova Scotia. Malcolm was the youngest of four children born to Amos Robinson and Edna Clara Dort MacDonald. He was predeceased by his siblings, James MacDonald, Helen Anderson, Lowell MacDonald.
He is survived by his wife of 61 years, Josephine (Heath) and his three daughters, Laura MacDonald and her husband Kevin Dawe, Carla MacDonald and her husband Devon McMann, and Sharon Thomas and her husband Adrian Thomas.
He was lovely known as Pops to his six grandchildren Kayla Head, Tamara Butler, Rachel Head, Kent Thomas, Luke Thomas, and Courtney Thomas. He was also Uncle Mac to many nieces and nephews. In his later years, he greatly appreciated his close connection with nephew Tom Anderson and his wife Barbara.
Malcolm will be remembered for his love for sailing, fishing, and his enjoyment for the game of golf. He was a master storyteller with a great sense of humour. Many enjoyed gathering around the dining room table for a cup of coffee and a good laugh over the years. He said it like it was, and you never had to guess where he stood on any topic. Under his tough exterior he had a soft heart and loved his family more than anything.
Arrangements have been entrusted to Sweeny's Funeral Home, 35 Your Street, Bridgewater, from where a Memorial service will be held 1:30 p.m., Saturday, August 26th. Interment will be held in Brookside Cemetery, Bridgewater following the service. Online condolences may be made by visiting www.sweenysfuneralhome.com.