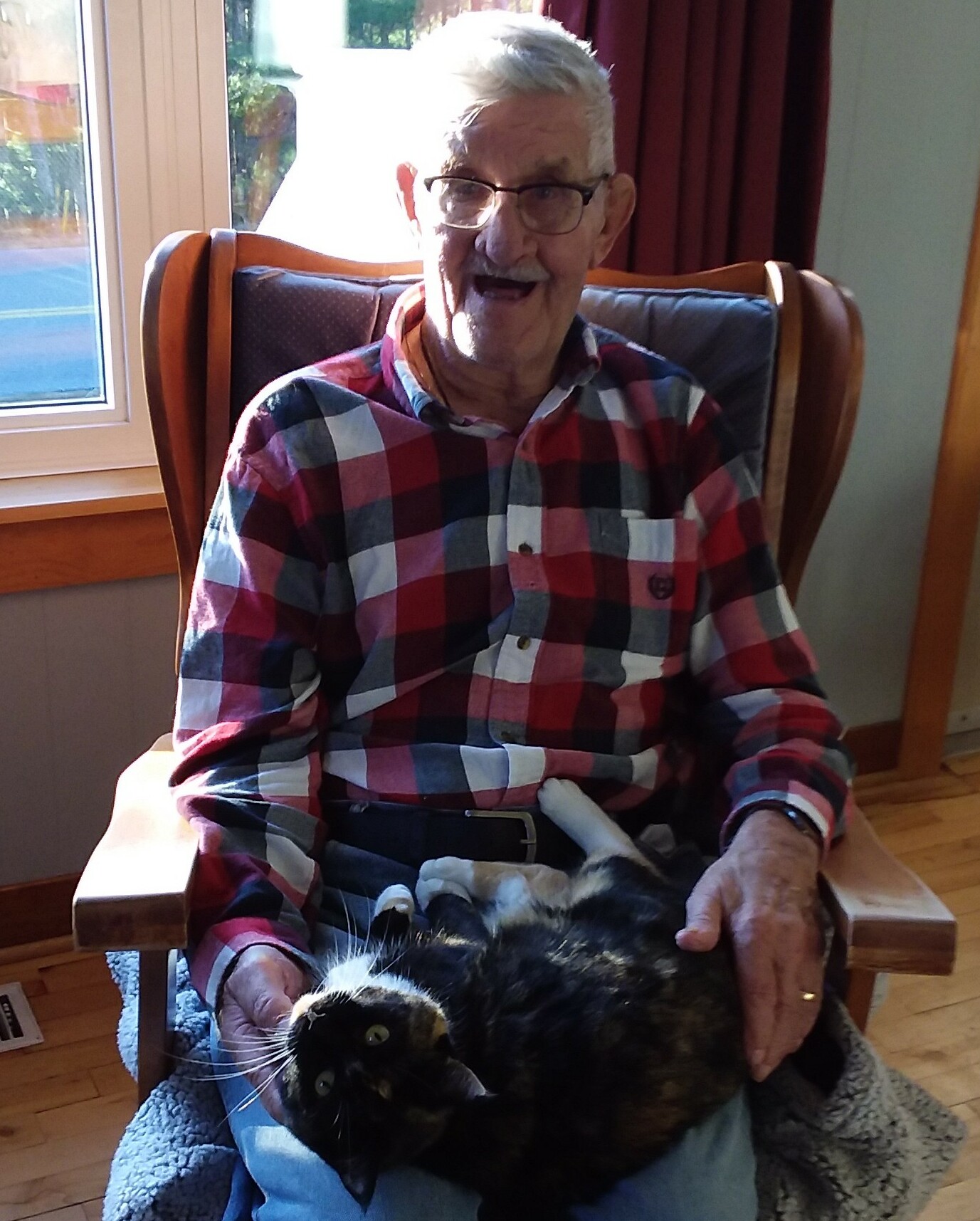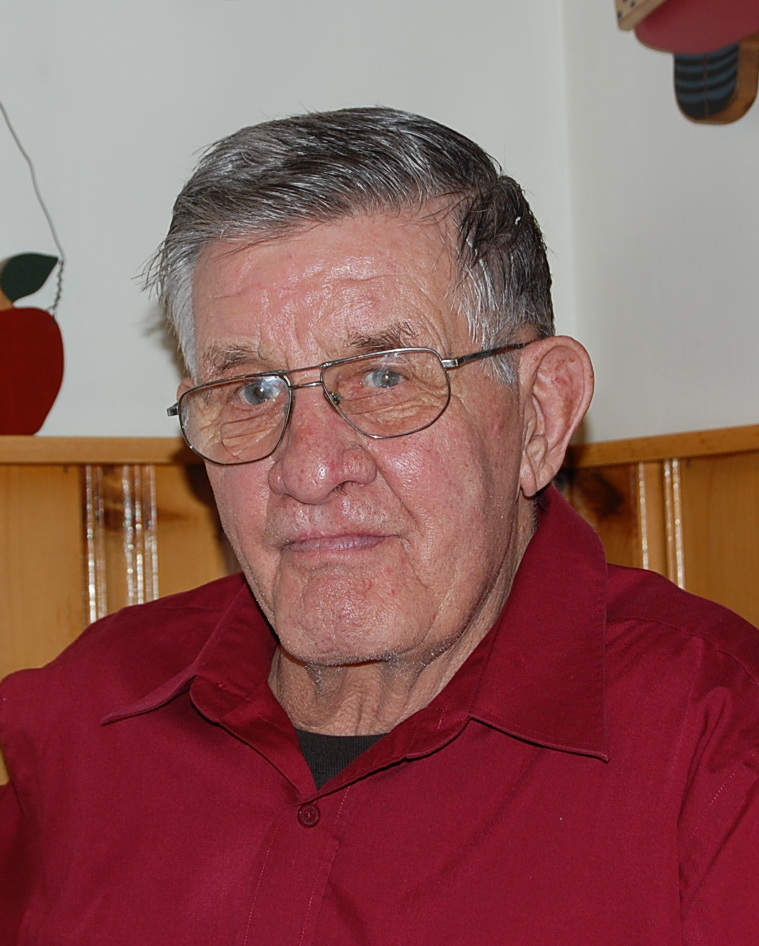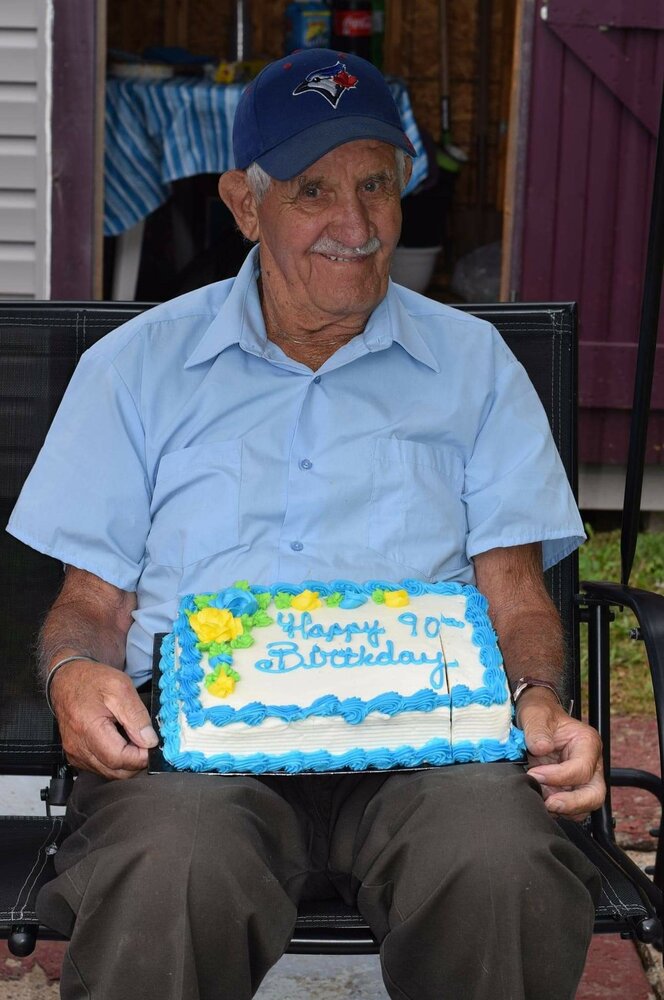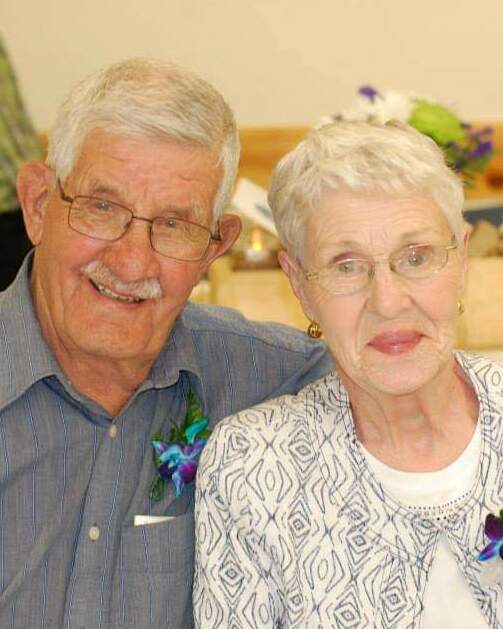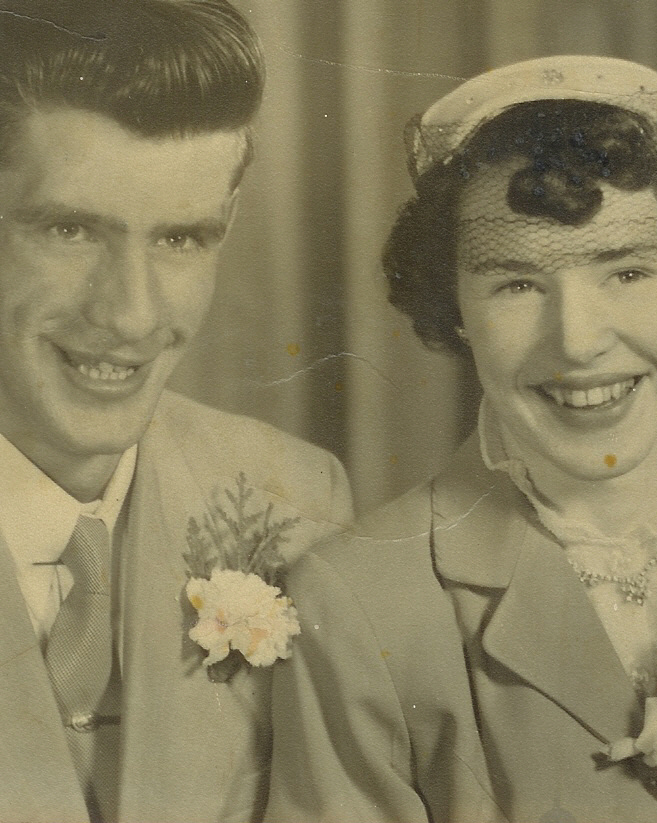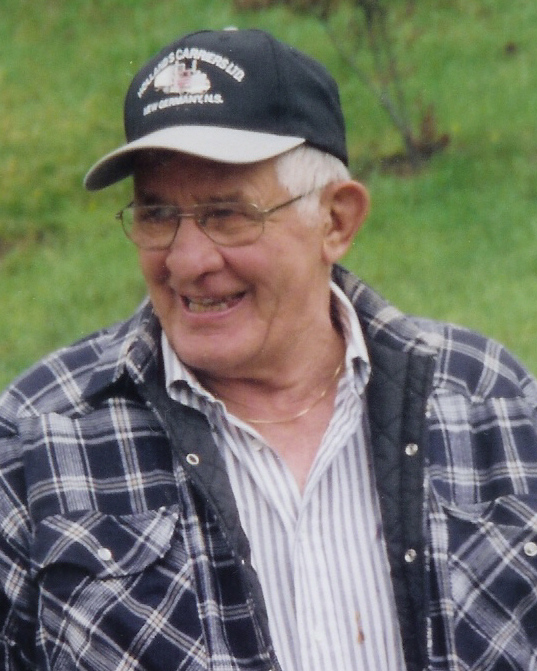 Obituary of Edgar Stanley Bolivar Jr.
Edgar Stanley Bolivar Jr. – Age 93, died peacefully at his home in Branch LaHave on Saturday, August 26th, 2023. The exceptional care he received from his daughter Tracey and granddaughter Katie allowed him to spend his final days in his own home. Dad to Deborah Silver, Peggy Maughan (Brian), Danny Bollivar (Karen), Tracey Woodworth; Grampy or Papa to Eva Silver (Andrew), Erin Zinck (Kyle), Beckie Veinotte (Jeff), Ashley Cruickshank (Chris), Katelynn Maughan (Blake), Melissa MacLeod (Murray), Emma Risser (Paul), Luke Woodworth (Sydney), Jared Woodworth (Jamie); Great Grampy to James and Joshua Button, Aidan and Elliott Zinck, Avery and Addalay Veinotte, Claire and Stetson MacLeod, George, Piper and Emmett Risser; brother to Valerie Rand, Earl (Dorothy), Ernest (Liz), Eldridge (Joan). He also leaves behind special companion Patty Cat and many nieces and nephews.
Predeceased by the love of his life Bertha Kirkpatrick (June 5th, 2022); sisters, Viola Blackadar, Violet Croft, Verley Arenburg; brother, Elwood Bolivar; great granddaughter, Freya Mae Veinotte; son-in-law, D'Arcy Silver.
"Junior" was born in Branch LaHave on June 5th, 1930, to Edgar and Beulah Bolivar. Being the eldest son of a family of eight, he left school early to help at home. He soon left home, as most young men did, and headed to work in the wood camps. It was while he was working in Cumberland County that he met his future wife, Bertha Kirkpatrick. While attending a community social he bought her boxed lunch, shared it with her and the rest is history. They married on October 8th, 1954, built a house next to his parents in Branch LaHave and raised their family. Junior worked at various jobs during his lifetime. He was an auto mechanic for many years at establishments in Bridgewater. Looking for a new career later in life, he studied to become a lumber grader and was employed at several lumber mills in the area. Retirement found him working in his garage at various projects, rocking horses for his great grandsons, jelly cupboards for the ladies, bookcases for his grandchildren and projects for Mom to tole paint.
Family, home, and community meant everything to Dad. He was only a phone call away for anyone who needed help. Working with us in our woodpiles, driving his grandchildren to work and dressing as an elf to help Santa bring joy at Christmas time were just a few of the ways he helped his family and community. His home was his pride and joy. How many times have we heard "This place was just a swamp hole when I built this house." Driving by now you would never know it. Lawns mowed to perfection and flowers blooming in the many gardens. When dad wasn't able to complete these tasks, he supervised while his family took over the duties.
The last year of Dad's life has been tough. He lost the love of his life, his Bertie, broke his hip and his health declined. His wish to spend his final days at home were possible with the love and devotion of his daughter Tracey and granddaughter Katie. The family will be forever grateful.
He never looked for praises
He was never one to boast
He just went on quietly working
For the ones he loved the most.
His dreams were seldom spoken
His wants were very few
And most of the times his worries
Went unspoken too.
He was there.....a firm foundation
Through all our storms of life
A sturdy hand to hold on to
In times of stress and strife.
A true friend we could turn to
When times were good or bad
One of our greatest blessings
The man that we called Dad.
There will be no funeral by request, but a Celebration of Life will be held at a later date. Arrangements entrusted to Sweeny's Funeral Home, 35 York Street, Bridgewater, where online condolences may be made by visiting www.sweenysfuneralhome.com. Memorial donations may be made to SHAID Animal Shelter, Hillside Cemetery Branch LaHave, Rosedale Home for Special Care, or a charity of choice.
Our heartfelt thanks to Dr. Thibodeau for his visits, support, and guidance, to Larissa our care coordinator who was always there to address our concerns and guided us along the way. Thank you, Flora Rhodenizer, for all the care you provided Dad for the last year. To Britt for keeping Dad's hair in tip top shape. To Katie, our angel, we are eternally grateful for your devotion to your Grampy which enabled him to spend his final days in his own home.