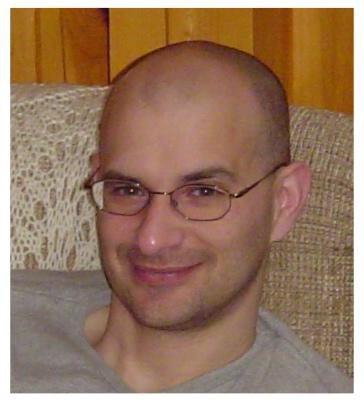 Obituary of Gary Robert Haley
HALEY, Gary Robert – Age 51, of Halifax, passed away on Monday, September 3, 2018 in the Halifax Infirmary, Halifax. Born in Halifax, he was a son of the late Robert "Bob" and Margaret (Jackson) Haley.
Gary's first passion in life was his love of music and as a child would go to the record store to pick up the latest release of his favorite artist, in his case ABBA. For many years, Gary was employed within retail music sector, namely A & A Records and Music World. Gary's love of music was also nourished as a church organist. Gary felt it was an honour to be the church organist at Saint Thomas Aquinas Parish of Halifax. Gary was also an avid Sci-Fi fan with his main love all things Star Wars. Sadly, Gary had two significant health conditions, namely Crohn's and MS which impacted him to a significant degree. While Gary accepted these conditions and the restrictions that were gradually imposed upon his life, he remained the sweet caring man that everyone knew.
Surviving are his partner and husband of 24 years, Wallace MacDonald; sister, Rhonda (Ray) McKinnon; aunt and uncle, Evelyn (Willie) Marcipont; nieces and nephews, Christiane Carriere (Marc-Andre), Patrick Labelle, Ashely Neves and Connor Neves; step-niece, Laura Kempton-McKinnon, and grand-nephews, Jackson and Cole Carriere.
Besides his parents, he was predeceased by his maternal and paternal grandparents and a sister, Janet St. Germain.
A Celebration of Gary's life will be held 6:30 p.m., September 24 at the Bedford Basin Farmers Market (2nd Level) located at 397 Bedford Highway, Bedford. In lieu of flowers, donations may be made to the Crohn's and Colitis or Multiple Sclerosis Foundations. Arrangements entrusted to Sweeny's Funeral Home, 35 York Street, Bridgewater where on-line condolences may be made by visiting www.sweenysfuneralhome.com.
Proudly Serving the Communities of Bridgewater, New Germany and surrounding areas.