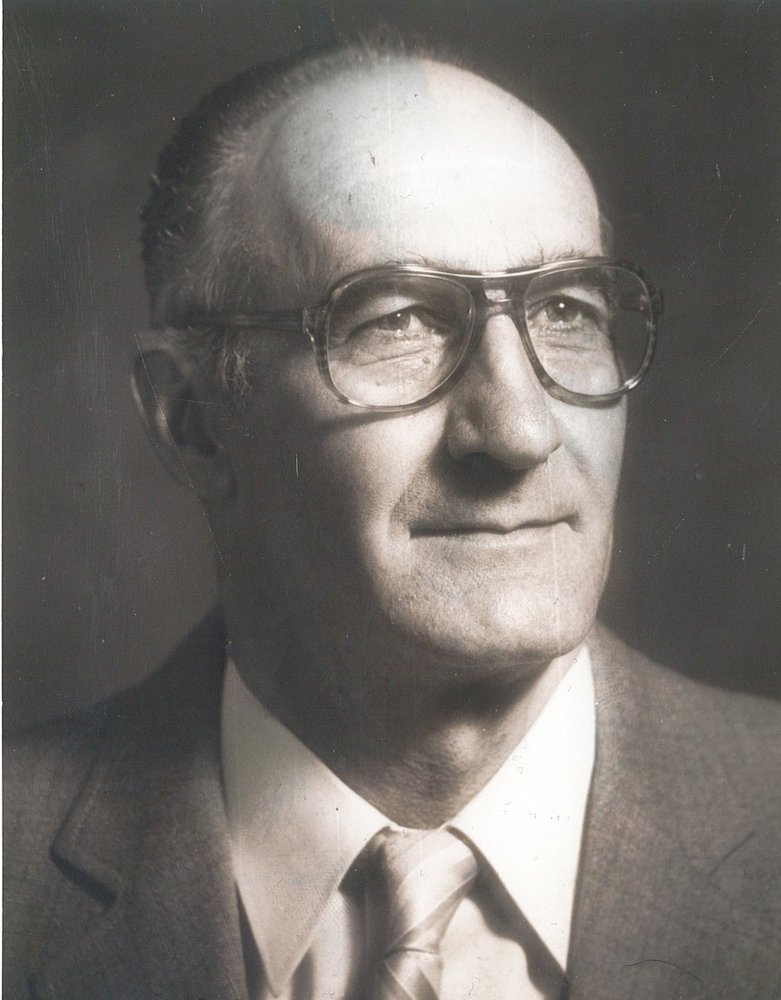 Obituary of Bernard "Bernie" Leroy Wile
WILE, Bernard "Bernie" Leroy Wile – It is with heavy hearts that the family announces the passing of Bernard "Bernie" Leroy Wile on November 12th, 2018 at home. Born on March 23rd, 1923 in Wileville.
Bernie grew up in a close knit family enjoying life as a middle child in a family of five children. He married his wife, Clarice Feener in 1953. Following a devastating accident that claimed the life of both his parents, he and his brother, Dawson became partners in Wile Brothers Ltd. Together they continued to run and grow the family farm. Bernie loved to work in the apple orchards and to help take care of their pure bred dairy herd. Later on, he became partner with his son in Oak Lake Farms. Bernie was a dedicated community leader serving in various volunteer and committee positions with the Nova Scotia federation of Agriculture, Farmer's Milk Producers, Lunenburg County 4H, various church activities and the South Shore Exhibition. He was a founding member of the Bridgewater Golden K Club and he will be remembered for his involvement in the Senior Wheels and the Meals-on-Wheels Programs. He was a kind man who loved his family and would lend a helping hand to any person in need. Bernie would strike up a conversation with anyone who was nearby and always wanted to learn something new about anything at all.
He was predeceased by his loving wife of 60 years, Clarice Barbara Wile; parents, Harley and Elsie Wile; brother, Dawson James Wile; sister-in-law, Beryl Wile; sister, Grace Barbara Sabourin; brother-in-law, Rusty Sabourin and Ed Timberg. He is survived by son, Peter (Elspeth) Wile; daughters, Jocelyn (Jackie) Zwicker and Rose Marie (Charles) Blais, all of Wileville; grandchildren, Dominique Blais (Adam Slauenwhite), Fort MacMurray, Alberta and Brenden Zwicker, Wileville; sisters, Doris Timberg, Kingston, Ontario, and Miriam (Philip Dauphinee), Truro; as well as many nieces and nephews and their families.
A visitation will take place from 7-9 p.m. on Saturday, November 24th, 2018 in Sweeny's Funeral Home, 35 York Street, Bridgewater. A Funeral service will be held at 2 p.m. on Sunday, November 25th, 2018 in the Bridgewater Baptist Church, Pastor Paula Davidson officiating. A burial will follow the service in Brookside Cemetery, Bridgewater. Family flowers only please. Donations in Bernie's memory may be made to Senior Wheels or the Bridgewater Baptist Church.
Arrangements are under the care and direction of Sweeny's Funeral Home, Bridgewater where on-line condolences may be made by visiting www.sweenysfuneralhome.com
Proudly Serving the Communities of Bridgewater, New Germany and surrounding areas.