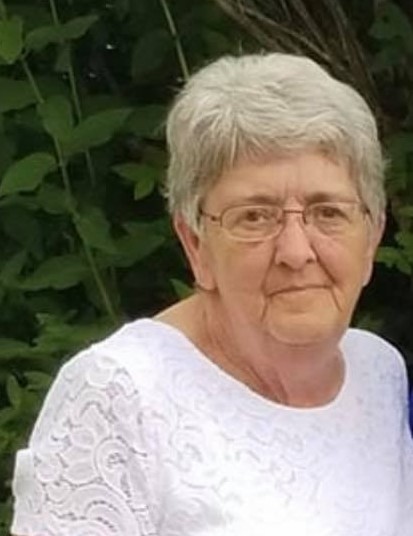 Obituary of Helen Patricia Little
LITTLE, Helen Patricia – Age 70, Pinehurst, Lunenburg Co., passed away on Wednesday, April 24, 2019 in South Shore Regional Hospital, Bridgewater. Born in New Waterford, she was a daughter of the late Thomas Patrick and Mary Ellen (Hannigan) Doyle.
Helen was a 26 year employee of New Germany Building Supplies Ltd., Pinehurst.
Surviving are her son, Ken (Liza) Little, Stratford, Ont.; grandchildren, Alyssa Little and Kris Ingram, Jarrett Little, Samantha Little, Logan Little and special granddaughter, Mackenzie Bayers; sisters, Ann, Mississauga; Charlene (Wally), Baddeck; brothers, Jerry, Bowmanville, Ont.; Ray (May), Belleville, Ont.; Tom, East Margaree; Francis, Margaree; many nieces and nephews.
Besides her parents, she was recently predeceased by her husband of 51 years, Leslie Thomas Little on April 1; son, David; granddaughters, Shelby and Trisha; sisters, Josie Lewis, Lillian Phillips, Margaret Hannigan and Agnes in infancy; brothers, Billy, Danny, Michael and Patrick.
Celebration of Life will be held from 6-8 p.m., Monday, April 29 in Sweeny's Funeral Home, 4895 route 10, New Germany, where words of remembrance will be offered at 6:30 p.m., by Rev. Catherine Robar. No flowers please, donations may be made to New Germany Volunteer Fire Department or the charity of choice.
Proudly Serving the Communities of Bridgewater, New Germany and surrounding areas.