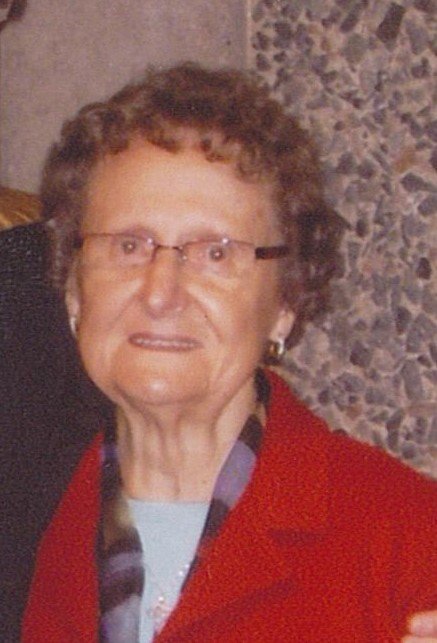 Obituary of Mary Loretta Fralick
FRALICK, Mary Loretta – Age 88, Halifax, passed away on Friday, May 31, 2019 in the Q.E. II Hospital, Infirmary Site, Halifax. Born in Grande Greve, Richmond Co., she was the oldest child of the late Peter and Margaret (MacDonald) Poirier.
Surviving are her special friend, Norman Allen; daughter, Cheryl (Lewis) Stewart; grandchildren, Daryl (Ashley) Stewart and Jeremy (Marie) Stewart; and great-granddaughter, Willa.
Besides her parents, Mary was predeceased by her husband, Wilbert Morris Fralick, Jr.; brother, Daniel Poirier; and sister, Jessie Poirier.
From the age of 14, Mary had several jobs in Halifax, but particularly enjoyed working as a coat check girl at the Nova Scotian Hotel. While staying with family members in the city, she met her future husband, Wilbert (Junior), who was employed nearby as a mechanic. After the birth of her daughter, Mary enjoyed being a homemaker, especially sewing and gardening. After Junior's passing, Mary made many new friends, including Norman. From that time, Mary and Norman were almost always together and have attended many dances and social events over the past 16 years.
There will be no visitation at the funeral home by request. A public Celebration of Life will be held from 7-9 p.m., Thursday, June 13 at the Royal Canadian Legion, Fairview branch. A graveside service will be held at 1 p.m., Saturday, June 15 in Pleasantville Cemetery, Pleasantville, with Rev. Willis Ott officiating. In lieu of flowers, donations may be made to the Heart and Stroke Foundation of Nova Scotia or charity of choice.
Proudly Serving the Communities of Bridgewater, New Germany and surrounding areas.