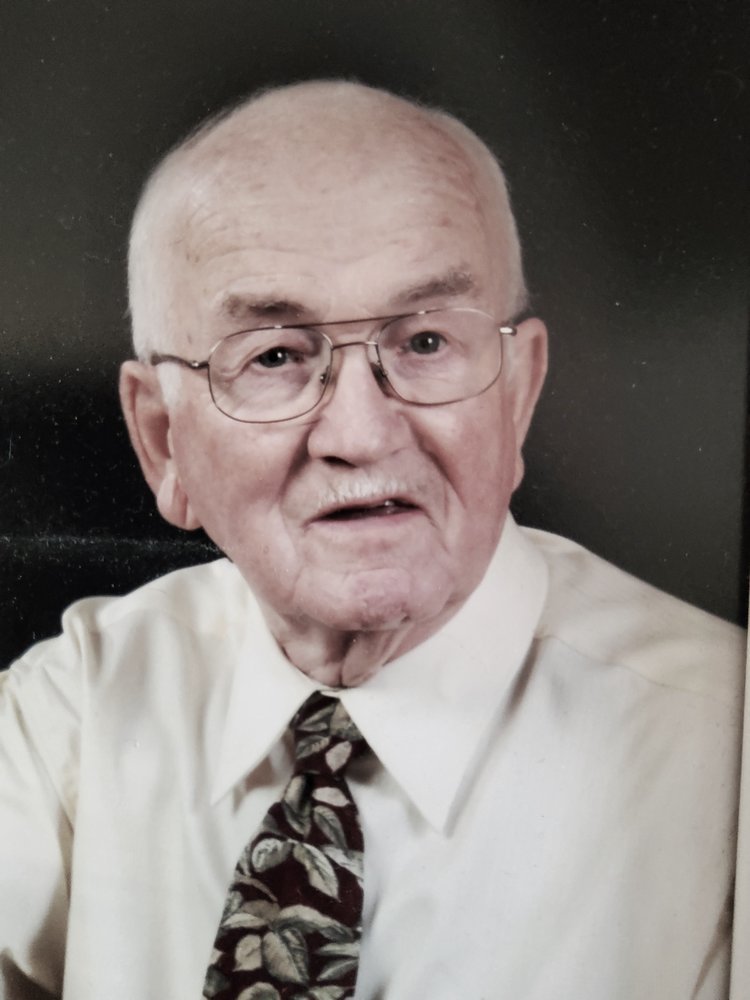 Obituary of Harold Arthur Conrad
CONRAD, Harold Arthur - Age 91, of Hebbville, Lunenburg Co., passed away in South Shore Regional Hospital on June 24, 2020. Harold grew up in Kingston, NS, where, as a young man he held a variety of jobs. He eventually spent more than 20 years working in the parts department of Howard Marshall Pontiac and Buick. In Kingston, Harold was an active member of the fire department and the United Church. He served as a Captain in the Army Reserves with the West Nova Scotia Regiment and was honoured to be chosen to receive the Regimental Colours in a presentation ceremony in 1959.
Harold moved to the South Shore in 1969 to take on a career as an instructor at the former, Lunenburg Regional Vocational School, where he taught Inventory Control for 20 years. Following his retirement, he worked for a number of years at Gow's Home Hardware, Bridgewater and over the past few years enjoyed part-time work delivering vehicles for a number of local car dealers.
Harold was always involved in his community and over the years was active in the Bridgewater United Church, the Hebbville Village Commission, and many other causes. His most significant contributions were within the Fire Service. In addition to the Kingston Department, Harold was an officer in the Bridgewater Department, and was an officer, Chief, and life-time member of the Hebbville Department. Harold was involved in the creation of the South Shore Mutual Aid Association, an active member of both the Maritime and Atlantic Fire Chiefs Associations, and an honorary life member of the Fire Officers Association of Nova Scotia. He received the Fire Services Exemplary Service Medal and Long Service Medal, the 125 Anniversary of Confederation Medal, the Queen's Diamond Jubilee Medal, and held the first ever Lifetime Achievement Award by the Canadian Volunteer Fire Services Association. He was perhaps most proud of being part of creating Nova Scotia's Critical Incident Stress program and creating supports for fire fighters impacted by their experiences.
Harold had both a cottage and a number of different trailers and made many camping trips including crossing the country in the early 80s. He was an avid gardener, and over the years both bowled and played darts. He loved antique cars and delighted in taking his 1946 Dodge to car shows in the area. He had a quirky sense of humour that not everyone got to experience, and a love of vibrant and odd neckties that many were forced to endure.
Harold was predeceased by his father, Arthur Conrad, mother, Grace (Warner) Conrad; a brother, Franklyn who died in infancy. Also, by his wife Patricia; infant daughter, Brenda; son, John and sister Ethel Gesner. He will be greatly missed by his children, Reg (Brenda) Conrad of Scotsburn; Judi (Larry) Kinsman, Great Village; Mike (Gail) Conrad, Baker's Settlement; Jeff (Joanne) Conrad, Chester Basin; Connie (Kevin) Dolliver, Bridgewater; Chris (Sara) Conrad, Mill Village. Harold will be missed by his many grandchildren and great grandchildren.
There will be no service at this time, a Celebration of Life will be held at a later date. Donations in his memory would be welcome by your local volunteer fire department or the Health Services Foundation of the South Shore. Arrangements entrusted to Sweeny's Funeral Home, 35 York Street, Bridgewater, where on-line condolences may be made by visiting www.sweenysfuneralhome.com.