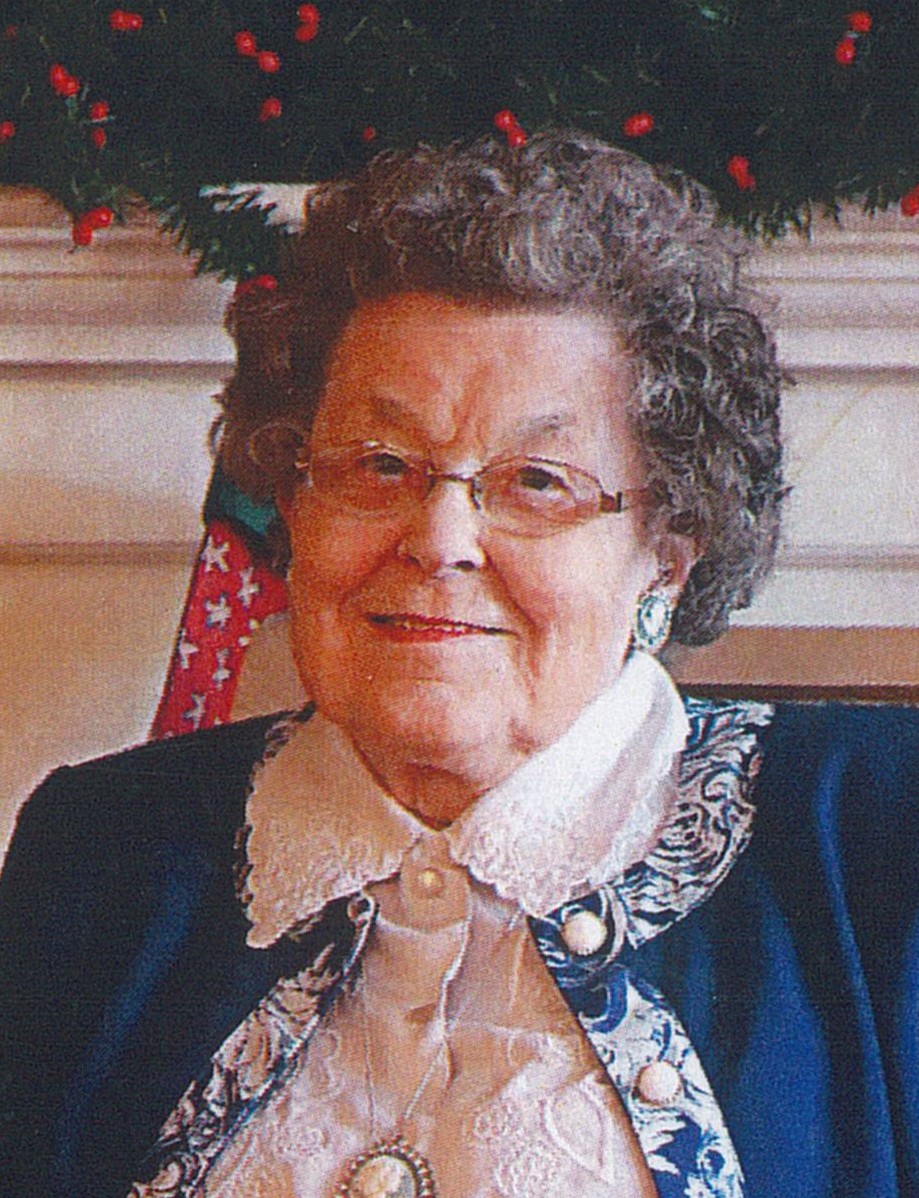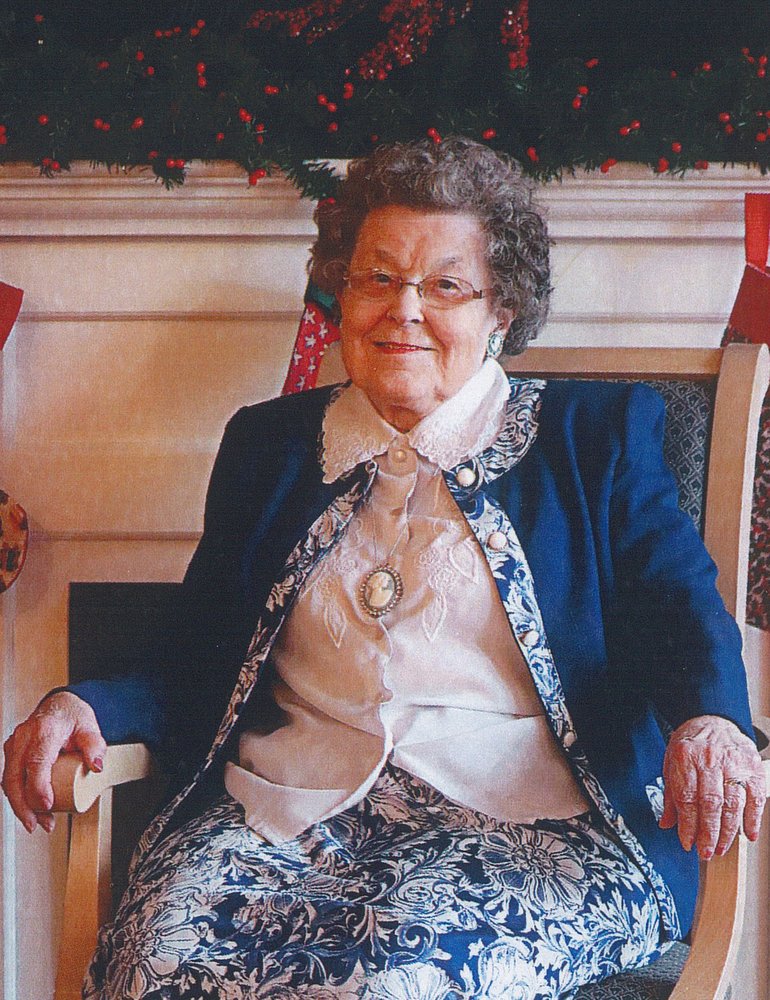 Obituary of Vivian Arlene Eisener
Vivian Arlene (DeLong) Eisener - On the morning of December 24, 2020, Vivian Arlene (DeLong) Eisener was lifted up by the angels to be with her Lord and Savior. As a devoted Christian with a firm belief of everlasting life, Vivian has been reunited with her beloved husband, Ralston, and family members who have gone on before her.

Born on August 7, 1927 at her family's home in Barss Corner, Vivian was the daughter of the late Herman and Blanche (Risser) DeLong. After completing grade 10 at the Barss Corner School, she took a secretarial course at Horton Business Academy, Acadia University, before acquiring a job with Simpsons Sears in Halifax. Vivian later returned to Barss Corner where she married the love of her life, Ralston in 1947; and together, they moved to Clarence, where Ralston worked on Elliot's farm. Shortly after, they settled in Farmington, where they started their own mixed farm, which would later become a successful dairy and Christmas tree operation. In addition to raising their four sons and running the family home (where she always had plenty of food for anyone who walked through the door), Vivian also worked tirelessly growing beautiful vegetable and flower gardens, gathering eggs, and for many summers, working in the kitchen at the local Camp Kadimah.
As an active member of the Barss Corner Baptist Church, Vivian was a Sunday School Teacher, member of the Church Choir, and President of the Women's Missionary Society. She was also a lifetime member of the Women's Institute, Lunenburg District, where she was awarded with a Certificate for 20 Years of Volunteer Services in 1994.
Vivian is survived by her four sons, Lyle (Brenda), West Northfield; Ray (Mary-Anne), Timberlea; Arden (Sharon), Cookville; and Earlen (Janet), West Northfield. She is also survived by 10 grandchildren, Scott (Jessica), Stacey (Danny) Dorey, Wayne, Lorri (Joseph) Uhlman, Shannon, Steven, Alisa (Jeff) Gillam, Aaron (Debbie), Travis (Meghan) and Tracie; 12 great-grandchildren; brother, Harry (Pauline) DeLong, Pine Grove; sister, Jean Mosher, Bridgewater; sisters-in-law, Estella, Barbara and Ann DeLong; many nieces and nephews.
Vivian was predeceased by her husband, Ralston and her brothers, Vernon, Ottis, Carl, and Laurie.
After suffering a stroke, Vivian entered the North Queens Nursing Home in Caledonia on May 24, 2005. She later transferred to the Rosedale Home for Special Care in New Germany in January 2012, where she lived her remaining years. She could often be found working on a puzzle, playing BINGO, or in her room sewing her latest project. With every stitch sewn by hand and made with love, she had both a passion and talent for sewing, and was known for her beautiful quilts, mittens and Christmas runners, which are proudly displayed by her family members every year.
Vivian will be dearly missed by her family, community members, and the many nurses whose hearts she touched. Her family would like to thank the wonderful nurses from both nursing homes for all they did for her.
Due to COVID restrictions, a private funeral service will be held in the Barss Corner Baptist Church, Rev. Sam Jess officiating. Burial to follow in the Barss Corner Community Cemetery, Barss Corner. Donations may be made to the Barss Corner Baptist Church, the Rosedale Home for Special Care in New Germany, or to a charity of choice.
Graveside Committal Service
11:30 am - 11:45 am
Tuesday, December 29, 2020
Barss Corner Community Cemetery
Ramey Road
Barss Corner, Nova Scotia, Canada
Proudly Serving the Communities of Bridgewater, New Germany and surrounding areas.