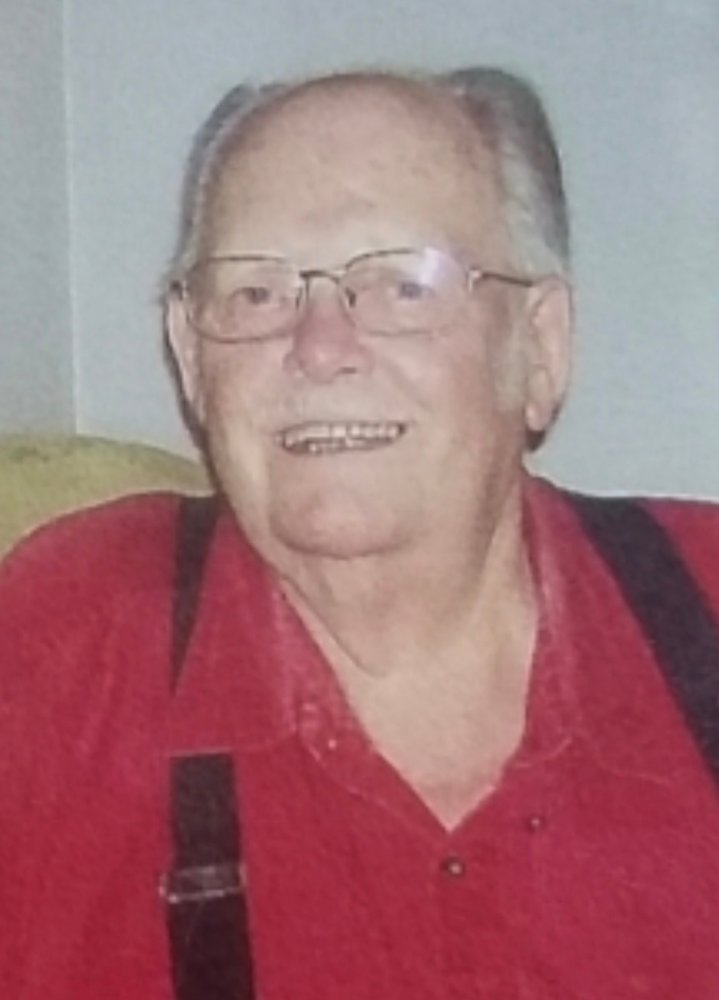 Obituary of LeRoy Maxwell Naugler
It is with broken hearts we announce the passing of LeRoy Maxwell Naugler, age 85 of Springfield, NS. Born August 10th, 1935 in Middleton, the first born to Lewis and Reta (Sanford) Naugler. Dad was a devoted, loving husband for 61 years to Lucille (MacKay) and father to Larry and Tanya (Scott; Riley; grand dog, Rose). A loving brother, brother-in-law and uncle to Margaret Naugler, Harold & Jane (Sandy) Naugler; Allison and Linda MacKay (Anne & Alan Joudrey; Jessica (Patrick), Nicholas (Emma); (Richard &Tina). James and Barbara MacKay, Irene Conrad MacKay (Timmy(Paul); Travis and Tashina) (Natalie).
Dad owned and operated Nauglers' Esso Service Station on the corner in Springfield, being located halfway between Bridgewater and Middleton it was a bustling hub in its day. Through the years, his services also included a tow truck, back-hoe, gravel truck, bulldozer and float truck. Those who worked with him over the years became like family and weren't referred to as employees but instead respectfully "The Men". When Dad stopped selling fuel the business became L.M.Naugler Parts & Service and he sold parts for several different companies. Dad faithfully went to his beloved garage every day for over 55 years rarely missing work for anything other than illness or family emergencies, until a few years ago when he began staying home to look after Mom.
Dad had a great love for animals as well, especially his prized pets, a handsome team of work horses named Dick and Prince. Many pets (lots of doggies) of varying sizes came and went to rainbow bridge and Dad would always say, "no more", but there were "always" more.
Our childhood weekends were packed with fun times of snowmobiling to the camp back the Halfway with the Baxters' in the winter and in the summer, it was off to the trailer at Port George.
A service for both Dad and Mom will be arranged at a later date. Donations may be made to a charity of choice.
We would like to thank the kind friends from the community who continued to drop off baked treats, they were greatly appreciated. A special thankyou to dedicated friends Audrey and John, Emery and Carolyn who were always there to lend a helping hand. Larry and I would like to thank Dr. Maguire, Dr. Riding and Dr. Thibodeau for their excellent and compassionate care for Dad and towards us during his time in hospital. To all the nurses on the 4th floor Medical Unit we cannot express enough gratitude for the kindness, compassion and excellence of care Dad received during his 15 day stay at South Shore Regional Hospital.
To Grace, Dad's nurse through the night before he passed away, you are amazing, you are an angel, thank you.
To Ainsley and Helen Acker who delivered cleaned and cooked trout to the hospital there isn't a thank you big enough. Dad said, "I can't get to the Wildcat so they brought the Wildcat to me". He was so happy he cried.
To all of our family, friends and neighbors who called Dad and called, texted and messaged Larry and I with concern, love and support we thank you all from the bottom of our hearts.
To my big brother who has cared for our parents and then Dad for this past year and a half thank you, you will forever be my hero!
We love you Dad, rest peacefully now xo.
Proudly Serving the Communities of Bridgewater, New Germany and surrounding areas.