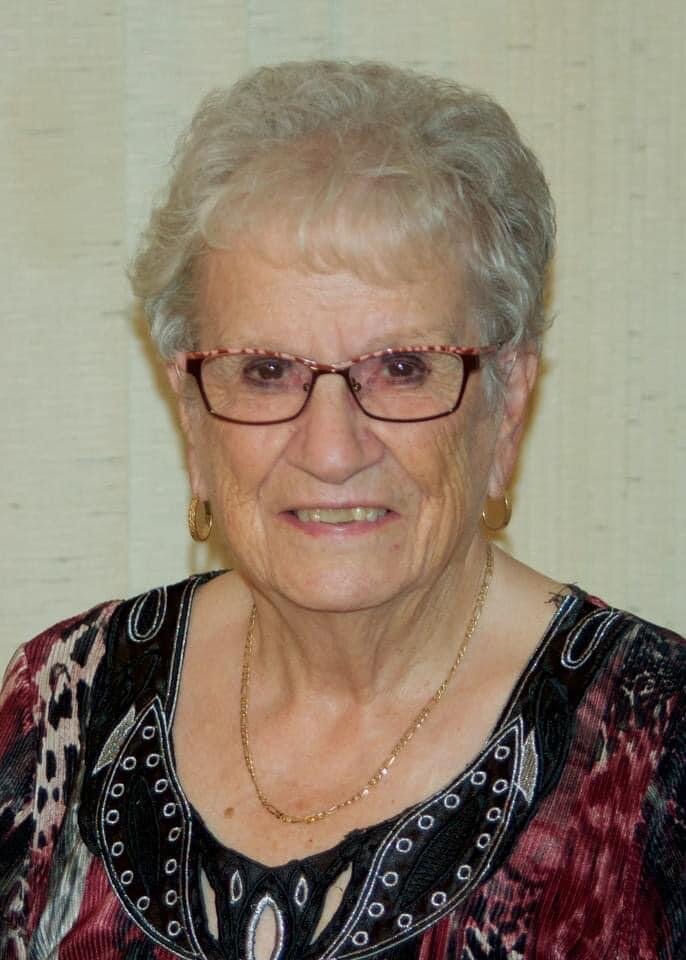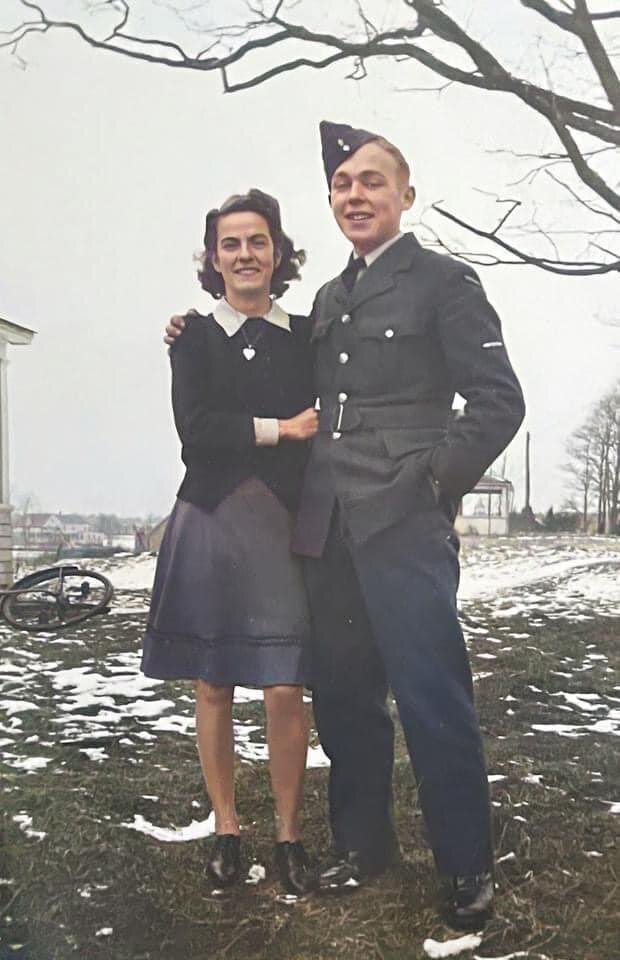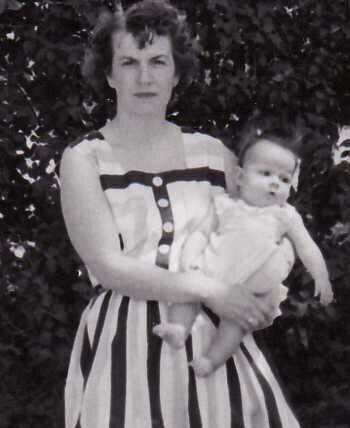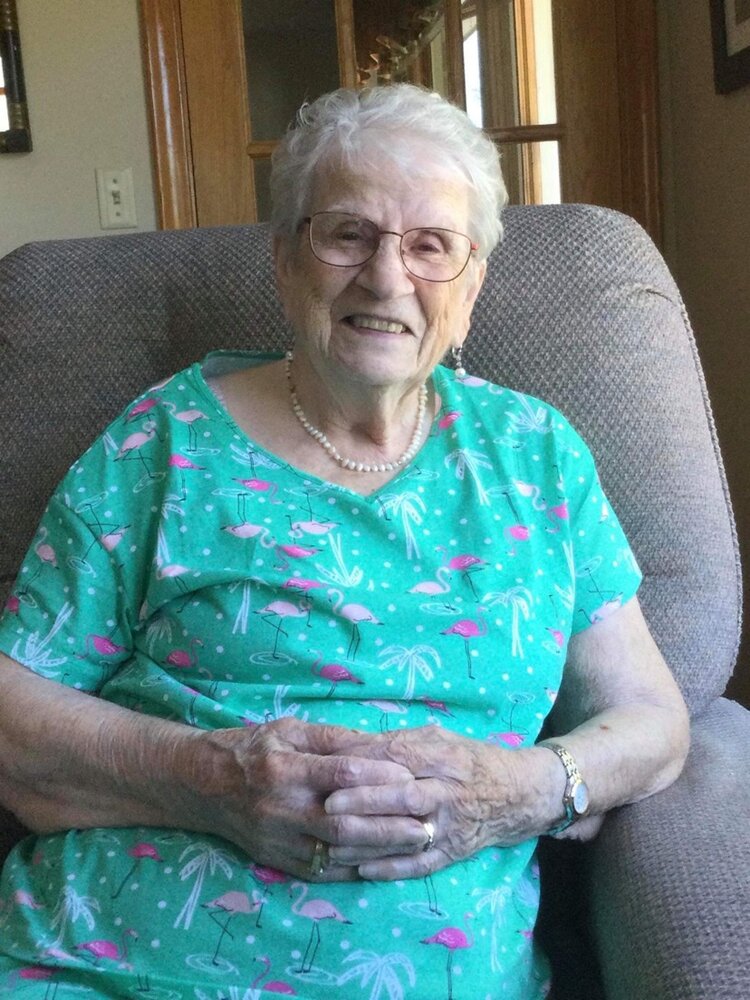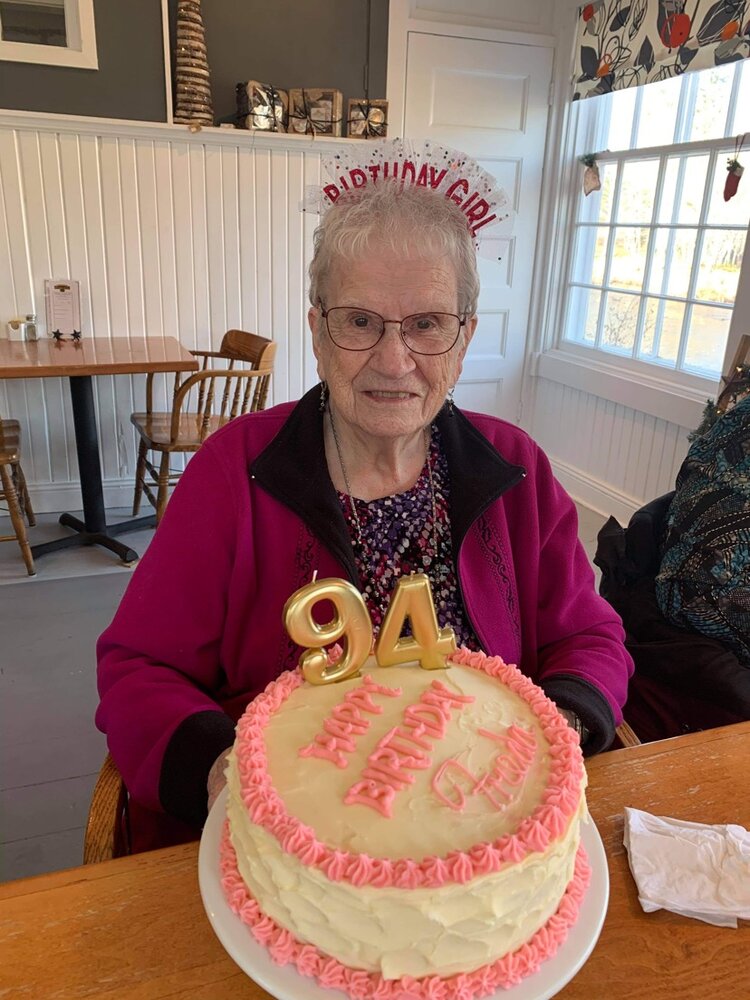 Obituary of Elfreda Inez Freeman
FREEMAN, Elfreda "Freda" Inez - beloved widow of Harry Freeman, passed away peacefully at home in Greenfield, Queens County on Friday, August 20, 2021, after a brief illness. Freda was born in Chelsea, Nova Scotia, the last of seven children to Fanny Laura Riley, a Middlemore Home Child, and Frank Irvine Slauenwhite.
Freda completed her high school education in Liverpool and Bridgewater. With a teaching license from the Provincial Normal College, she taught in Chelsea and Greenfield schools on a short-term basis in the early years of her marriage. Except for some twenty-five years residing in Dartmouth, she spent most of her adult life in Greenfield, working tirelessly in the family business, tallying lumber and keeping the books while raising a family. She always made taking care of Harry her top priority.
Education was paramount with Freda. She encouraged her children to get an education and spent many long nights typing their projects and reports. She insisted that her daughters be educated so that they would have careers and independence. She took adult education courses in typing and bookkeeping, and later about the use of computers, even though these were not available in her community. Many of her family received support, encouragement and help in educational pursuits.
Freda was very wise and her wisdom seemed to improve with age. Her broken-hearted children would be offered such comforting advice as "Love is just as likely to light on a cow turd as a rosebud." Many sought her serious advice and benefited from her wisdom when confronting difficult problems.
Like Harry, she was an avid Toronto Blue Jays and suffering Maple Leafs fan. She kept her brain stimulated through crossword puzzles, the daily cryptoquote, and Sudoku; birdwatching through her kitchen window; reading historical and other fiction, and anything about the British Home Children; and enjoyed making crafts whether knitting, sewing, crocheting, pottery or ceramics. Many grandchildren were happy recipients of homemade Care Bears, Hallowe'en costumes, sweaters, and in later years treasured afghans. She loved to sing and for many years sang in the church choir. She never had the good fortune to take music lessons so made sure that her own children had that opportunity, and even arranged for a piano teacher to drive from Liverpool to teach the Greenfield children on Saturdays.
A master of innuendo, she loved to have fun and relished a saucy joke, often entertaining the Jolly Ponoquers Seniors Club with a silly skit, a reading, or a humorous poem that she had composed for a special event. Harry was so proud of Freda's talents; he had first set eyes on her as a 14-year-old performing "You are My Sunshine" in a variety concert. He would often sing that song to her during their marriage, and his pride of Freda's abilities never waned.
In addition to the Jolly Ponoquers, Freda volunteered for and supported many community activities that made Greenfield a vibrant community, including the Women's Institute, the Ladies Auxiliary of the Fire Department, the Greenfield Recreation Association, and Sewing Circle fundraisers. Her baked beans were a particular favourite at community suppers. She started several groups in Greenfield, a Silhouette weight loss group (a healthy diet was important to her), a craft group, a walking group and until the last few years, she exercised and socialized regularly at the Greenfield Fitness Centre. She and the Greenfield Golden Girls (Fern Leaman, Jeanette Bowers, Liz Marryatt, and Betty Noel) enjoyed meeting for lunch and to play Mexican Trains. These ladies brought endless joy and mischief into her life as did friend Margie Joudrey.
Freda often said that she considered herself fortunate: she never expected to have such a good life, coming from such humble beginnings. She did not want us to grieve as she had lived a good long life. One of her lasting regrets was that the Government of Canada could apologize to a seemingly endless number of ethnicities yet failed to acknowledge its complicity in the injustices and atrocities the British Home Children suffered in Canada.
Freda is survived by five children, Charalyn (Jerry) Kriz, Whistler, BC; Heather (Sam) Arthur, Chilliwack, BC; Charlie (Linda), Greenfield; Marianne (George) Morrison, Fall River, NS; and Richard (Annette) Greenfield; dear friends, Kevin and Marsha Freeman, Bangs Falls, NS; 12 grandchildren, 4 chosen grandsons and 15 great grandchildren. She was predeceased by her beloved husband Harry in 2007; one grandson, and all of her siblings and in-laws. She was the last of her generation.
The family wishes to acknowledge the exceptional care provided by homecare workers Susan Fisher, Belinda Delong and Kim Hynick-Rogers over the past two years, and more recently, by Carolyn Hudson, Stephanie Weagle and Linda Barker; to thank Dr. Carmen O'Neill for her care over the years, and Dr Michelle Barrington for accepting Freda as a patient and providing care in recent months; and to recognize the care and consideration shown by the Medical First Responders of the Greenfield Fire Department.
A Celebration of Life will be held 2 p.m., Thursday, September 9 in Greenfield United Baptist Church, Greenfield with Rev. Janet Baker officiating. A private family interment will take place in the Pine Rest Cemetery, Greenfield. In lieu of flowers, memorial donations may be made if desired to the Greenfield Fire Department, Greenfield United Baptist Church Operating Fund, Greenfield Recreation Association, Greenfield First Settlers Place or a charity of your choice.
Arrangements entrusted to Sweeny's Funeral Home, Bridgewater where on-line condolences and tributes may be made by visiting www.sweenysfuneralhome.com.
Proudly Serving the Communities of Bridgewater, New Germany and surrounding areas.