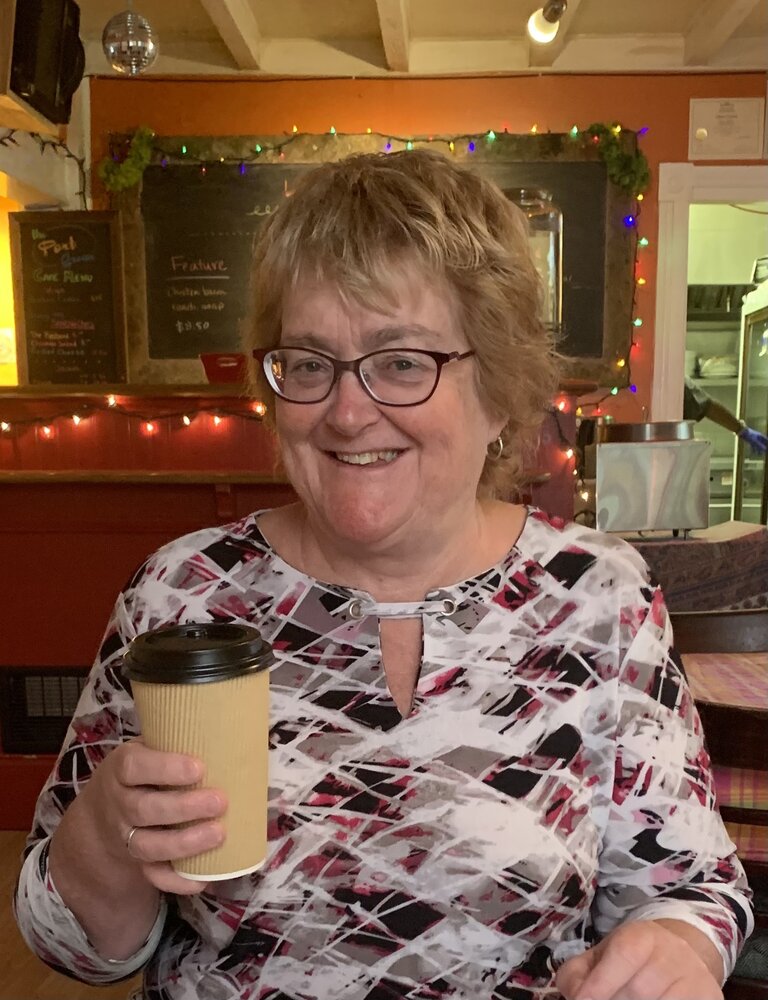 Obituary of Brenda Helen Lee-Richard
Please share a memory of Brenda to include in a keepsake book for family and friends.
Brenda Helen Lee-Richard
Age 59, of Bridgewater, passed away on January 21st, 2022, peacefully in the arms of her husband and surrounded by her immediate family. She came into this world in the arms of someone who loved her and left this world in the same manner. Daughter of Ross Lee and the late Maxine Lee. She was born on December 12th, 1962, in Corner Brook, NFLD. Brenda grew up in Bridgewater, Nova Scotia and met her loving husband, Tony Richard, when she started working at William's Brothers Limited in Barney's River, Nova Scotia.
Brenda was kind, compassionate, selfless, soft spoken and considerate. She showed unconditional love to everyone and was unaware of how special she was to so many people.
Brenda's number one priority was her family, making sure that all others were cared for before herself. She was so many things to so many people; daughter, sister, mother, friend, confidant, anchor, and the list could go on. Some might say she flew under the radar, but those who knew her knew that that was anything but the case. Brenda lit up any room she was in with her contagious smile and wit and always said yes to an adventure! Brenda enjoyed travelling and created many memories in places such as Dominican Republic, Mexico, Greece, New Orleans and many family reunions in Newfoundland and Pictou County.
She is cherished and remembered by many in the Bridgewater community because she never hesitated to help other families out and drive kids to school or practice while raising her own. She was an active member of Bridgewater Kinettes for many years, volunteered at the Bridgewater Holy Trinity Anglican Church and annual Pudding Factory. She thoroughly enjoyed being a billet Mom for the South Shore Lumberjacks and her quiet demeanour quickly changed when watching one of their games. She was very dedicated and enjoyed her career at South Shore Regional Centre for Education where she made many incredible friends.
Brenda is survived by her loving husband of 31 years Tony Richard; her daughters, Nicole (Jamie), Heidi (Ryan), and Mallory; her father, Ross; sisters, Stephanie, and Kelly (Keith); brothers, Peter (Stephanie) and Mark (Sheila); nieces, Vanessa (Tommy), Megan, Madi and Makenna; nephews, Justin, Austin, Carter, Tristen (Maria); and great-niece, Summer.
In lieu of flowers memorial donations may be made to South Shore Hospice Palliative Care Society at https://southshorehospice.ca/ or by Cheque/Money Order (no cash) mailed to 100 High Street, Box 159, Bridgewater NS, B4V 1V9 or Bridgewater Holy Trinity Anglican Church mailed to 78 Alexandra Avenue, NS B4V 1H1.
Cremation has taken place under the direction of Sweeny's Funeral Home, Bridgewater and Celebration of life will be announced at a later date. Online condolences and messages may be made by visiting: www.sweenysfuneralhome.com
"A Mother is she who can take the place of all others but whose place no one else can take"