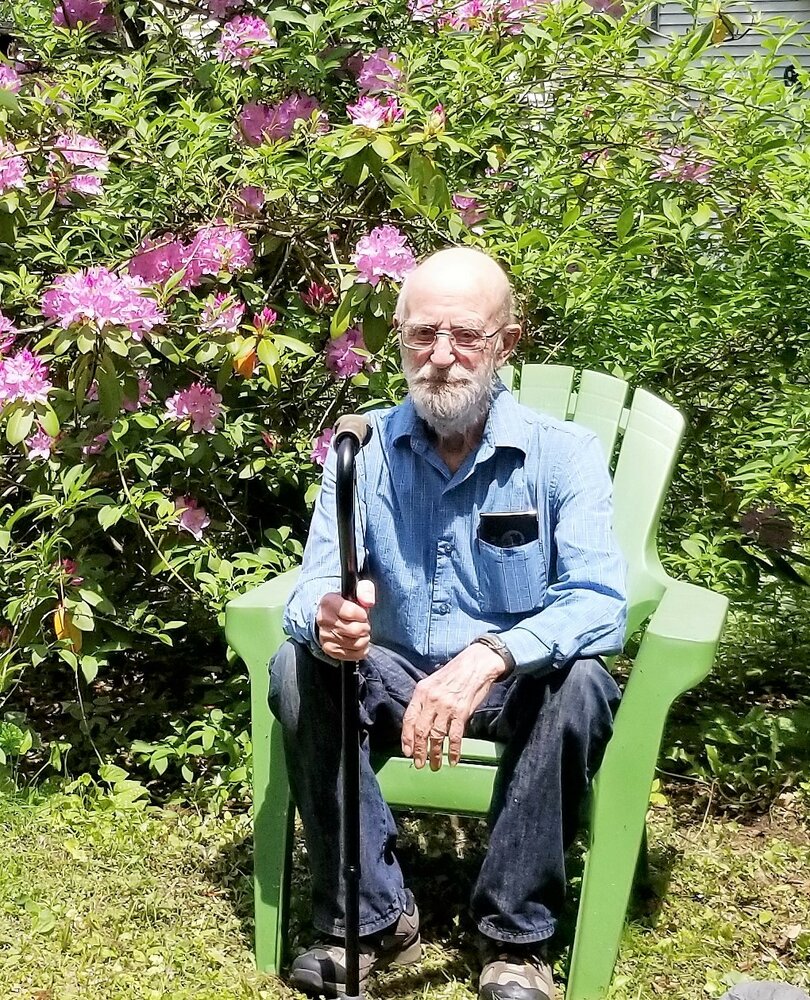 Obituary of Gary Charles Smith
SMITH, Gary Charles - Age 85, of Bridgewater NS, passed away peacefully and with family at his side on April 27, 2022. Born in Canterbury NB, Gary was the son of John and Winnifred (Boone) Smith, and the stepson of Helen (Grant) Smith.
Gary was an Honorary (retired) member of the Bridgewater Fire Department where he served from 1979-1996, he was a member of the Royal Canadian Legion Branch 24 Bridgewater, and a member of the Canadian Forces Primary Reserve – Militia (from 1961 until Honourably Released in 1992 with the rank of Major).
Gary loved working with wood, and was a skilled craftsman. Many members of his family have treasured personalized pieces that he created and gifted over the years. He also spent a great many hours helping his children and their spouses with home renovations and repairs.
In his younger years, Gary enjoyed trout fishing with his daughters, and hunting with his Dad, brothers, son-in-law, and other family members. He spent many years training militia cadets for future military service – with the Nova Scotia Highlanders and the West Nova Scotia Regiment. Family camping trips were always an adventure in the old school bus Gary converted to a camper in 1969/70. He was a founding member and first president of the District 13 Recreation and Planning Commission in Thorburn NS and was one of the leading forces behind the building of the Ivor MacDonald Memorial Arena. Gary enjoyed working on the annual Poppy Campaign with the Bridgewater Legion, and various Bridgewater Fire Department activities including the Firemen's Breakfast.
Most of Gary's working years were as an independent Insurance Adjuster, the last nine as owner of his own company. In 2004, he came out of retirement to work for Napa Auto Parts as a delivery driver, a job that he thoroughly enjoyed.
Gary was predeceased by both of his parents, his stepmother, his youngest daughter Kelli, and younger brothers, Hedley and Jackie.
He is survived by his wife, Barbara; daughters, Shelli (Jack) and Kim (Bruce); grandchildren, Brian, Amanda, Adam, Hannah and Cicely; seven great grandchildren; six great great grandchildren; brother, Dean (Carol); sisters, Brenda (Hayward), Hilda (Steve), Emily (Tony), and Patsy (Rick), and a huge extended family.
When asked .... "If I could live my life over again, I would".... Gary responded .... "Do exactly as I did the first time around". His unfinished work? ... "various woodworking projects – I got lazy!" Gary wants his family to remember him for his ability to create something meaningful from a simple piece of lumber. We will indeed!
Funeral arrangements are under the care and direction of Sweeny's Funeral Home, Bridgewater. As per Gary's wishes, there will be no funeral service. A family graveside service will be held at a later date. In lieu of flowers, donations may be made to the Canadian Cancer Society or to the charity of one's choice. On-line condolences may be made by visiting www.sweenysfuneralhome.com