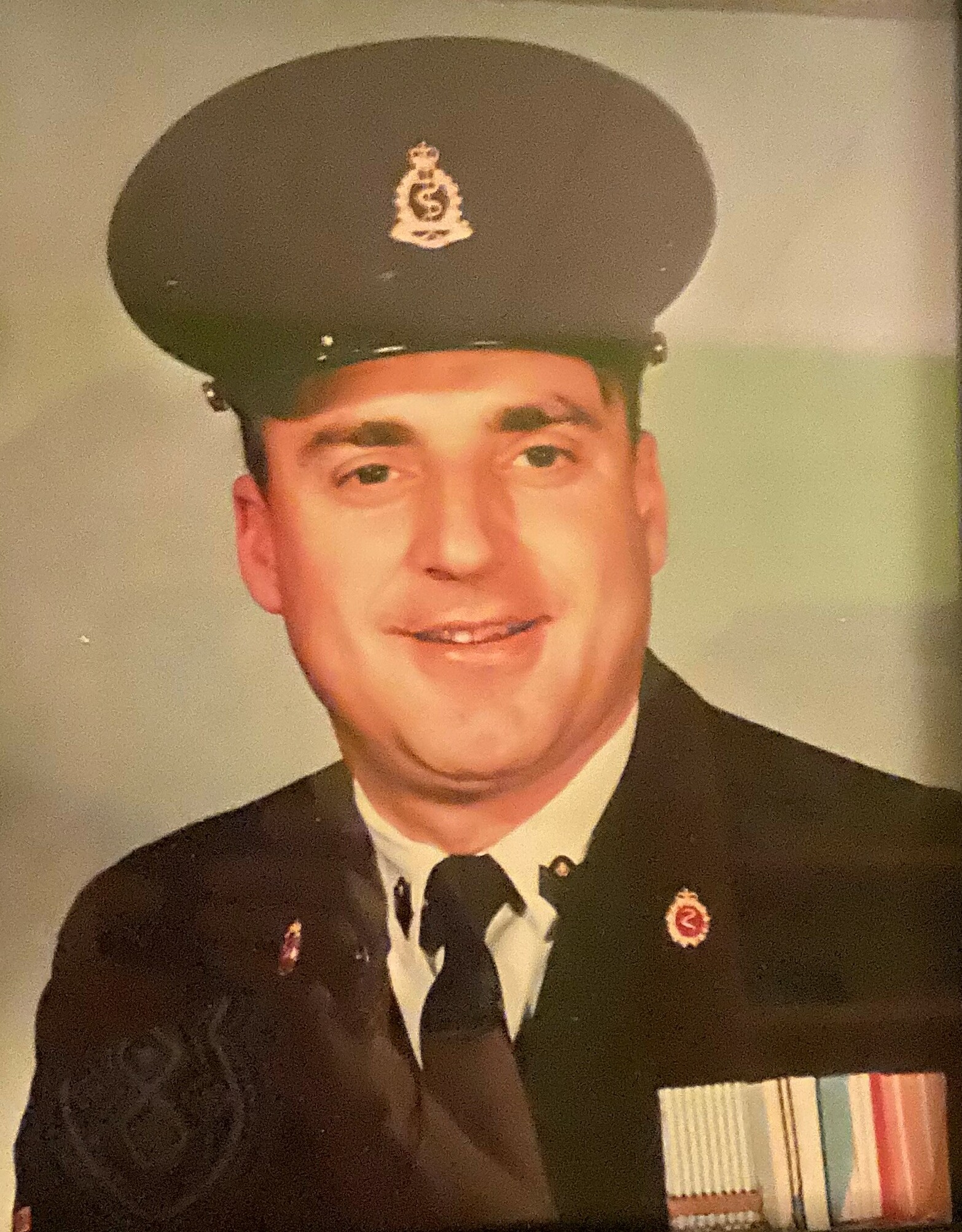 Obituary of Thomas Joseph Jaques
It is with heavy hearts we announce the passing of our loving husband, father, grandfather, and great grandfather Thomas Joseph Jaques- age 89, of North River, Lunenburg County formerly of Sydney Mines, Cape Breton who passed away peacefully surrounded by his family on Monday, December 19, 2022 at home. Although we will miss him, we celebrate the peace he now has and the life he lived.
Born in Halifax, Nova Scotia he was the son of the late Joseph Jaques and the late Leona Thompson.
Sergeant Thomas Joseph Jaques C.D., spent 23 years in the Canadian Army Medical Corps and 14 years offshore as an oil rig medic. He also worked at the Canadian Corps of Commissionaires and retired January 4, 1998, as a Commissioner at National Sea Products, Battery Point, Lunenburg.
While serving in the army, he spent many years with the United Nations in South Korea, Egypt, and Cyprus. He also served with NATO in Germany. His service included 14 years as a medic with the 1st Bn. Black Watch at Camp Aldershot, Camp Gagetown, Cyprus, and Germany.
As an offshore rig medic, he worked on oil rigs in Scotland, Ireland, Brazil, Newfoundland, and Nova Scotia.
He is survived by his wife of 66 years, the former Myrtle Robar; three daughters, Elaine (George) Wagner, Timberlea; Valarie (Kevin) Wilding, North River; Angela (Dana) Eagles, North River; six grandchildren, Alicia, Tyler (Nina), Julie, Thomas, Jennifer (Kale), Kyle (Christine), one great grandchild- Charity; many nieces, nephews, and very close friends, Daisy Robar, Wayne Cossey, Cynthia Cossey, and Marshall Johnston.
Besides his parents, he was predeceased by a sister, Shirley Burke.
The family would like to thank his family doctor Dr. Dwight Klippenstine, Kentville for his compassionate loving care of dad over the many years he was his patient.
As dad always said when things didn't work out as planned, "it is what it is".
At dad's request there will be no service, cremation has taken place.
In lieu of flowers, donations may be made to the Nova Scotia Kidney Foundation or the Canadian Diabetes Association.
A cluster of precious memories,
Sprayed with a million tears,
Wishing God had spared you,
If only for a few more years.
You left a special memory,
And a sorrow too great to hold,
To us who loved and lost you,
Your memory will never grow old.
Thanks for the years we had,
Thanks for the memories we shared,
We only pray that when you left us,
You know how much we cared.
Love always, your family.
Proudly Serving the Communities of Bridgewater, New Germany and surrounding areas.