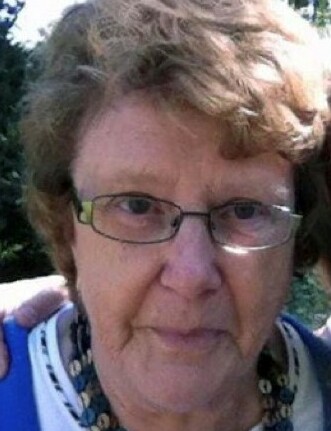 Obituary of Joan Kathleen Mary Urquhart
In Loving Memory of Joan Kathleen Urquhart
November 18, 1941, to December 29, 2022
Dear mama, we will forever hold you close to our hearts and in our memories pay tribute to the generous, patient, kind, creative and loving soul you were.
West LaHave -age 81.
With heavy hearts, we need to announce, the passing of our mother, Joan Kathleen (Stillman) Urquhart on December 29th, 2022. Joan was the daughter of George and Winnifred Stillman of Wallace Bay. Joan was a loving wife, mother, grandmother, aunt, sister, and friend. Joan is survived by her children, Cheryl (Urquhart) Frauzel (Arthur) of Pine Grove and Chris Urquhart (Sharon) of Ottawa. As well as grandchildren, Benjamin Frauzel (Sarah), Sarah Frauzel (Dan) and Olivia Urquhart (Colin), also her precious cats. Joan is also survived by her brother, George Stillman (Barb), Quispamsis; sisters, Juanita Dueck (H.Terry), Gulf Shore; Susan Stillman, Vancouver; Cathy Boates (Bob) Lower Sackville; Debbie (Joey) Lawless Pugwash junction. She was predeceased by spouse, Gordon Urquhart, husband of 43 years; sister, Olive d'Entroment; brother, Nelson Stillman.
Joan was born in Halifax at the Infirmary, Nov 18, 1941, and grew up Wallace Bay. Joan started working after high school at the BNS in Pugwash. Joan then moved to Halifax where she met Gordon, a member of the RCAF. They were married in 1963, and then lived in several locations in NS and NL, with Hillsvale being the last home base. Joan worked at the BNS in Windsor then transferred to the BNS in Hantsport and stayed there until she retired, then moved "south" to the South Shore, and West LaHave became her home. Joan enjoyed her hobbies and crafts, but knitting was her passion, followed by paper quilling.
A private service was held Jan 1, 2023, and interment was at St. Peter's Cemetery.
Special mention to Dr Robertson and the amazing nursing team of the 4th floor medical unit of South Shore Regional Hospital. Also, to Angels, Marge and Haley.
Memorial donations may be made to the Heart and Stroke Foundation.
"God saw you getting tired, and a cure was not to be. So, He put His arms around you and whispered "Come to Me" ~ Author Unknown
Proudly Serving the Communities of Bridgewater, New Germany and surrounding areas.