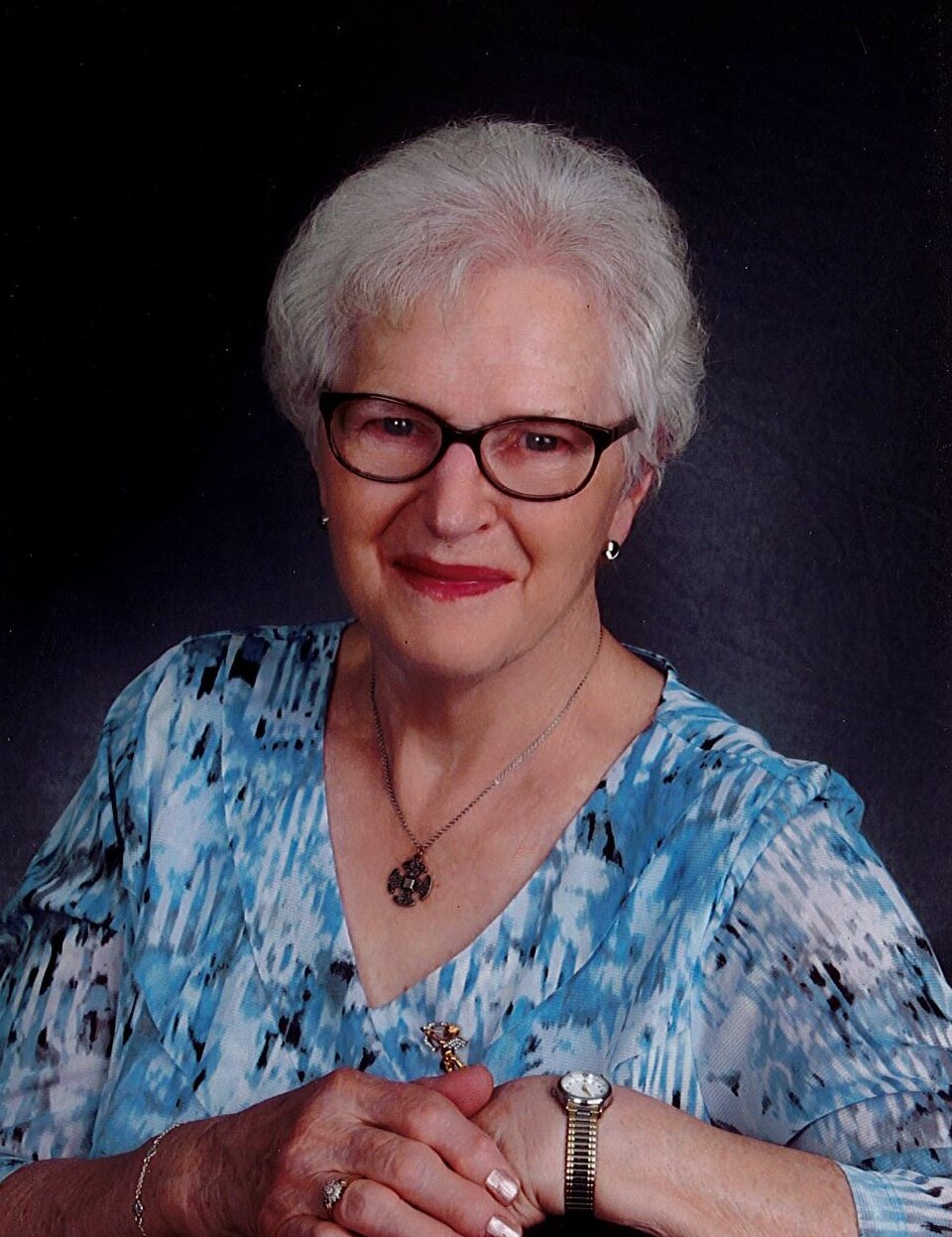 Obituary of Nina Ruth LeGay
LEGAY, Nina Ruth - Age 84, of Conquerall Bank, Lunenburg Co., and formerly of Rhodes Corner, passed away on Friday, December 30, 2022 in Harbour View Haven Nursing Home, Lunenburg, where she had been residing. Born July 23, 1938, in Italy Cross, she was a daughter of the late Elliott Eugene and Loretta Albertha (Phalen) Nauss.
She was a member of Holy Trinity Anglican Church, Bridgewater where she served with the ACW and Altar Guild for many years. During her working years, she was a care assistant at the former Dawson Memorial Hospital, Bridgewater and Harbour View Haven Nursing Home, Lunenburg as well as a short time where she worked retail in Bridgewater. Along with her husband, Marcus, they spent many weekends at their cabin on Wallace Lake, with their girls, family and good friends. Later she enjoyed staying at local campgrounds in their motor home. She took part in fundraisers for Muscular Dystrophy for her grandson Alex; she would do anything for all five of her grandchildren. She enjoyed cooking and baking and her beans, brown bread, biscuits, date squares, and desserts were sought after by family, friends, and at local functions; she always had chocolate chip cookies on hand for the grandchildren. She enjoyed sewing, reading, shopping, having coffee at the mall, crossword puzzles and word search games. Mama had a good heart and a strong will. Those who knew her will remember her for so much more in her 84 years, than what the past few years took away from her. We will love you always and forever.
Surviving are her daughters, Darlene Langille (Allen), Walden; Shelley (Brian) Peeler, Conquerall Bank; grandchildren, Megan (Michael) Krall, Ontario; Alyson (Anthony) Fitzgerald, Kentville; Alyssa Peeler, Yellowknife; Anthony Peeler, Ottawa; great grandchildren, Jaxon Fitzgerald and Mayve Fitzgerald, both of Kentville; sister, Beulah Hirtle Italy Cross; brothers, Earl (Vanna) Nauss, Ontario; Lee (Margaret) Nauss, Conquerall Bank; numerous nieces and nephews.
Besides her parents, she was predeceased by her husband, Marcus Herbert LeGay; sisters, Florence in infancy, Violet Nauss and Margie Lohnes; brothers, Carl Nauss and Glen Nauss; grandson, Alexander Peeler; son-in-law, Larry Langille; and several nieces and nephews.
Special thanks to Lunenburg County Home Support Team and also caregiver, Brittany Garber. Thank you to the 1st floor Harbour View Haven staff for the kindness and care over the past few months; and thank you to family, friends and church family who reached out during the past years, it meant a lot.
Visitation will be held 6-8 p.m., Saturday, January 7, 2023 in Sweeny's Funeral Home, 35 York Street, Bridgewater. Funeral service will be held 2 p.m., Sunday, January 8, in Holy Trinity Anglican Church, 68 Alexandra Street, Bridgewater. Rev. Simon Davies officiating with a private interment to follow in the Maple Leaf Cemetery, Conquerall Bank. Flowers accepted, memorial donations may be made to Holy Trinity Anglican Church, Muscular Dystrophy Canada or a charity of your choice. On-line condolences and tributes may be made by visiting www.sweenysfuneralhome.com.
'We remember their love when they can no longer remember.' (Author unknown)
Proudly Serving the Communities of Bridgewater, New Germany and surrounding areas.