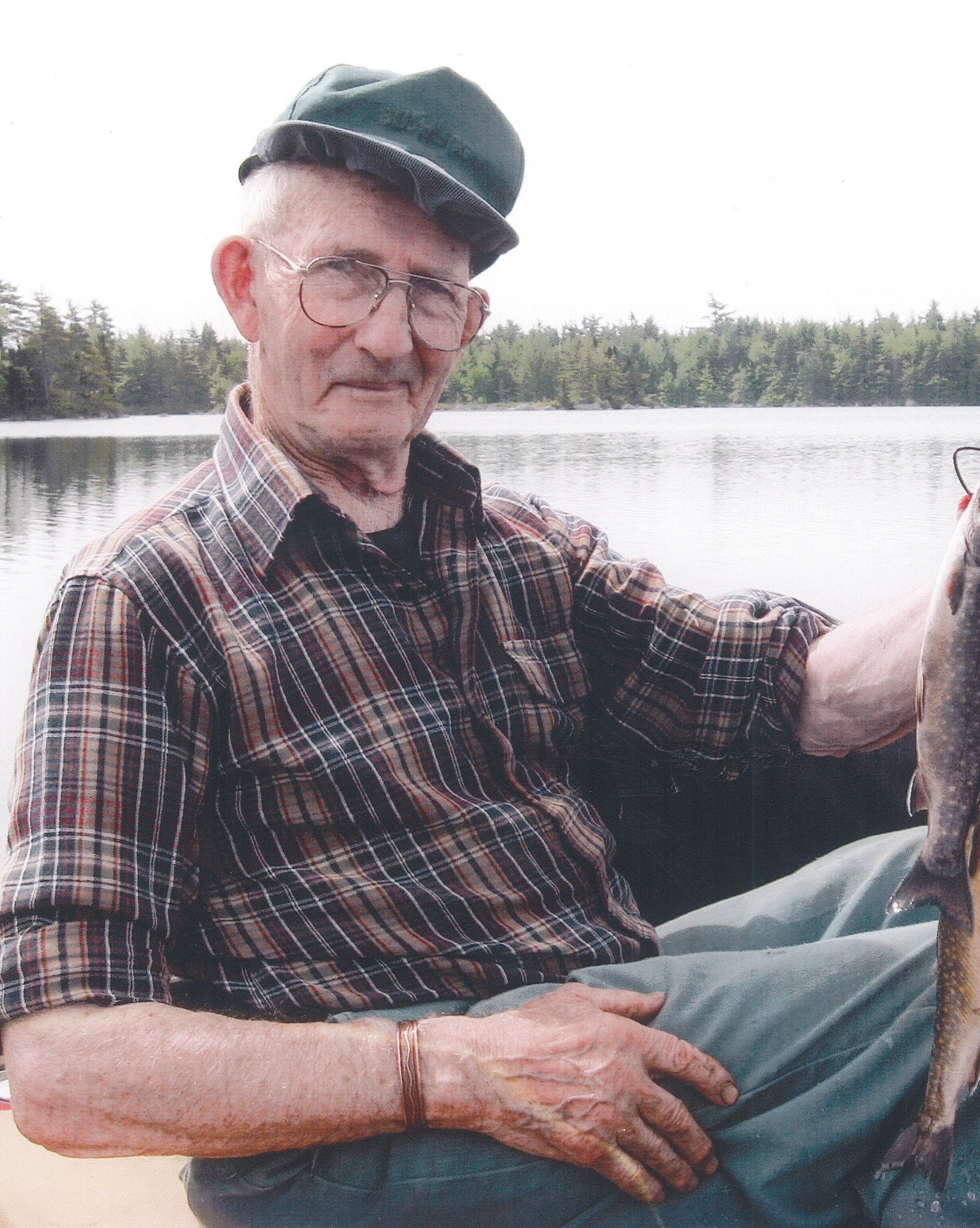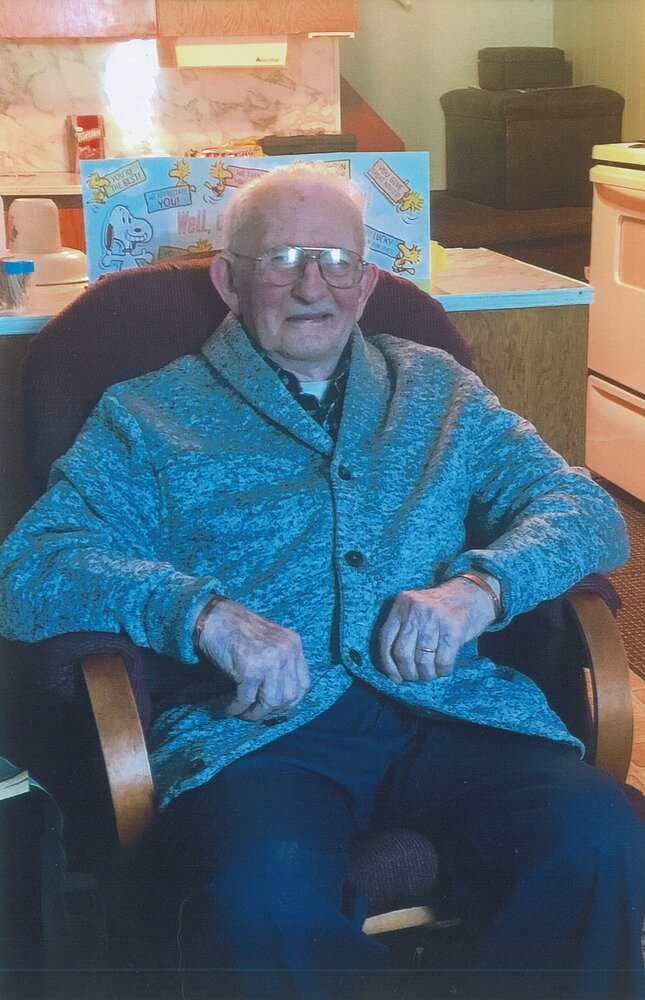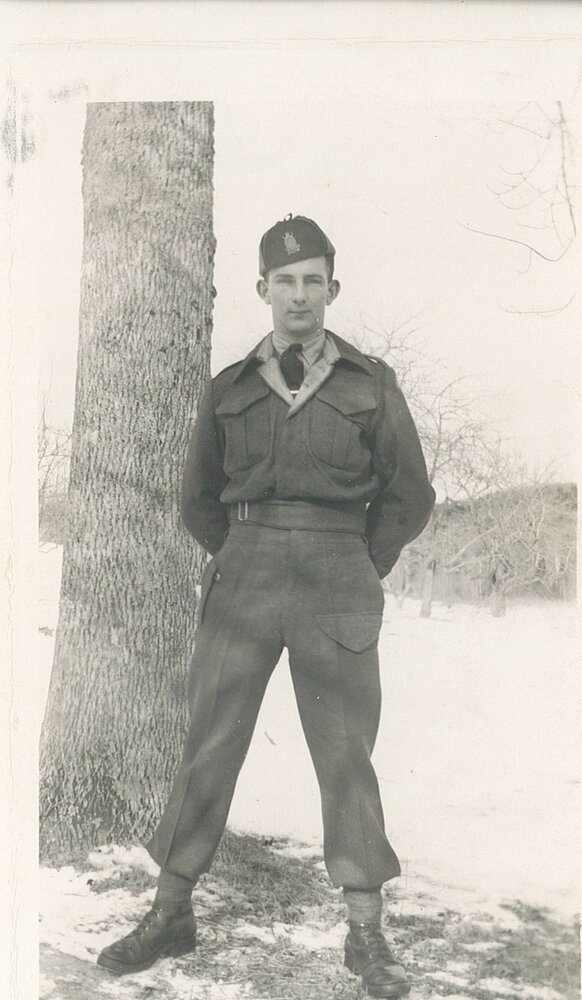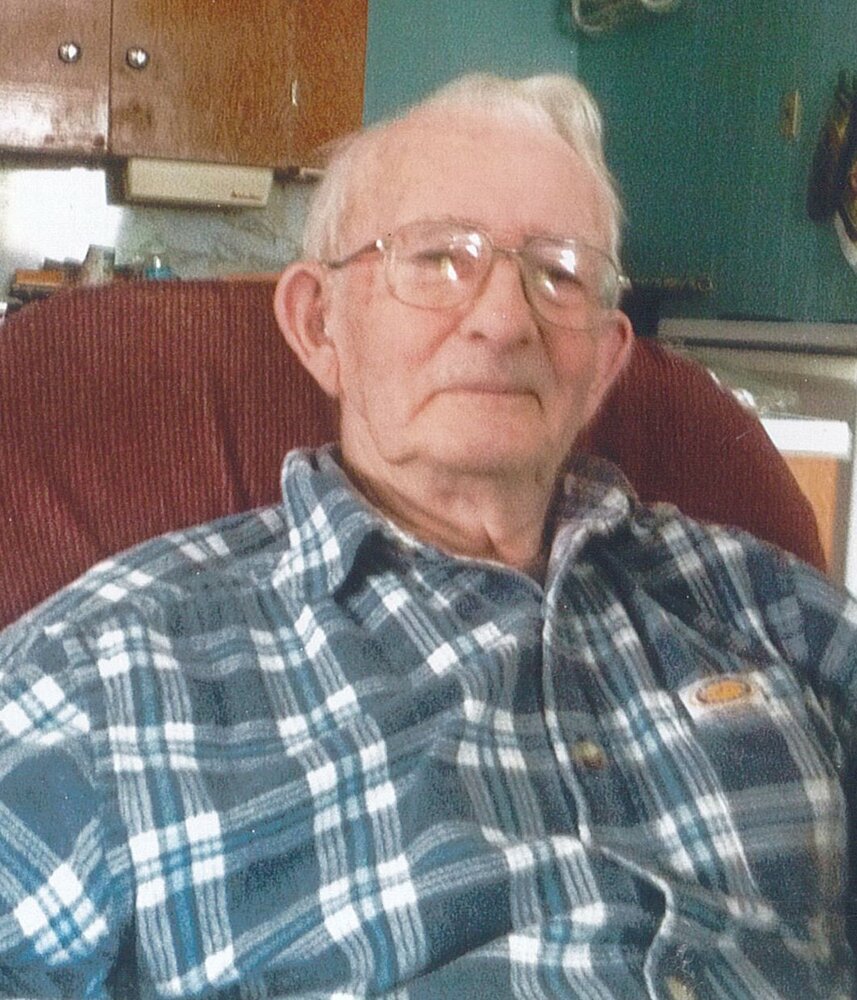 Obituary of Garth Solomon Stewart
It is with great sadness that we announce that Garth Solomon Stewart, age 100 passed away January 12, 2023, in Hillside Pines, Home for Special Care, Bridgewater. Born in Hebbs Cross on December 5, 1922, he was a son of the late Calvin and Evelina (Crouse) Stewart. He is survived by son, Ricky (Renee) Stewart, Greenfield; stepdaughters, Violet Stewart, Hebbs Cross; Dianne (Boyd) Zwicker, Bridgewater; Donna (John) Sutton, Wentzell Lake; many nieces and nephews, step-grandchildren, and great step-grandchildren. He was predeceased by his wife, Helen (Dorey) Stewart; stepson, David Eisner; brothers, Clary, Eldred, Leland, and Edward; sisters, Gladys (Mrs. Joe Mandiaggo), Dorothy (Mrs. Murray Veinot), Lillian (Mrs. Charles Stewart), Tessie (Mrs. Charles Stewart) and an infant sister.
Garth loved hunting, fishing and of course, playing his guitar. As a young boy, he spent many happy hours listening to Wilf Carter records, eventually learning to play, sing and even yodel like Wilf Carter. He also loved to cook and bake pies. He served in the Canadian Army, worked on the railroad, but most of his working life was in the forestry industry which he loved, retiring from Bowater Mercey. Garth lived at his home in Bridgewater until he was 97. At 98, after recovering from a broken leg, he became a resident of Hillside Pines, Home for Special Care in Bridgewater.
The tremendous care and comfort he received from the staff was always rewarded with a heartfelt "Thank you", "Honey Bunch", and "Sweetheart", but his favorite saying was "Thank you, Darling". The family would like to thank the staff of Hillside Pines for all their love and support they have given Garth, he loved you all.
Garth will be sadly missed from our lives, but he will be remembered for all the love, memories, good times, and stories he shared will us all. Sincere thanks to Dr. Weagle and Matt Naugler for all the special care extended to Garth.
Visitation will be from 7-9 p.m., Tuesday, January 17 in Sweeny's Funeral Home, 35 York Street, Bridgewater. Service of remembrance will be 2 p.m., Wednesday, January 18 in Sweeny's Funeral Home, Rev. Catherine Robar officiating. Private family burial to follow in Brookside Cemetery, Bridgewater. Immediate family flowers only, please. Memorial donations may be made to a charity of choice, and online condolences may be made by visiting www.sweenysfuneralhome.com
He left us quietly
His thoughts unknown
But he left us a memory
We are proud to own
So treasure him Lord
In your garden of rest
For when on earth
He was one of the best