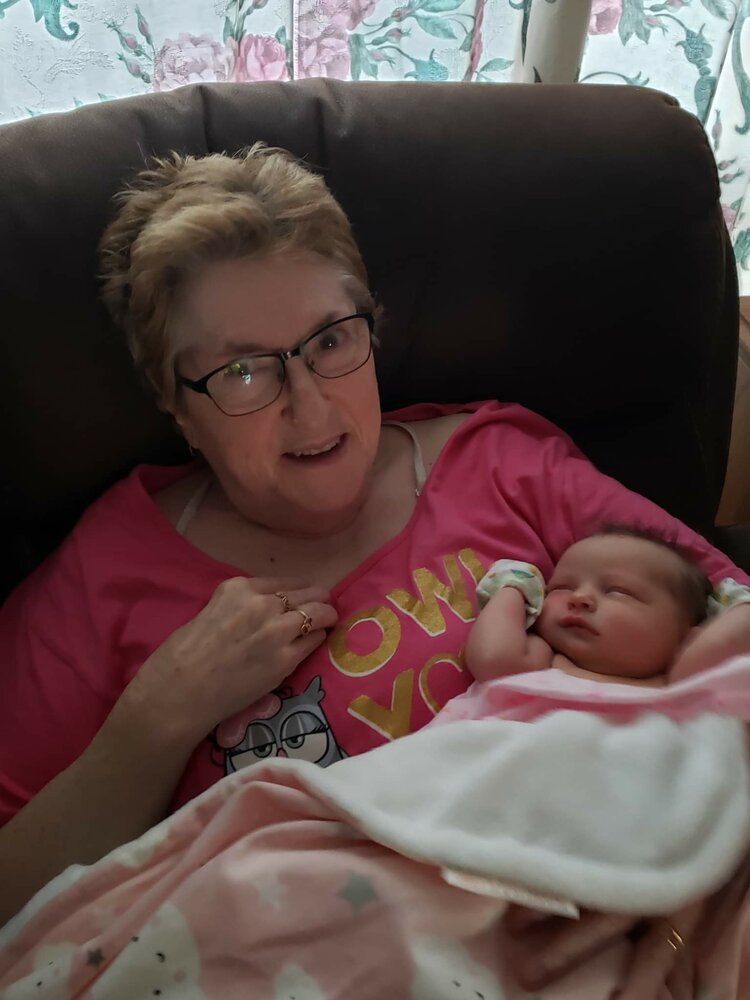 Obituary of Carolyn Arlene Fancy
FANCY, Carolyn Arlene – Age 76, of Camperdown. It is with very heavy and broken hearts we announce the passing of a beloved wife and devoted, loving and nurturing mother and grandmother, Carolyn Arlene, on February 22, 2023.
Born December 9, 1946, to the late Ellis and Betty (Crouse) Wile. Carolyn had three brothers, Michael, Mark, and the late Gary Wile, whom she cared for very much. Carolyn married Keith Fancy from Camperdown, on August 3, 1973, and they had three children, Daniel, Amanda, and Janelle. Her children will always remember and cherish the loving, kind, caring, and giving mother that she was, who put they're needs first before her own.
She loved gardening, baking, sewing, and crocheting. She was a woman of strong faith and instilled the importance of family, hard work, and doing what is right. Carolyn was a role model to so many through her volunteer work with the local Sunday School, and as a 4-H leader. Her true passion in life was her family, and she lived for her grandchildren, Colby, Courtney, Makaliegh, Keisha, Bree, and Charlotte. She was a strong woman, a true leader, who faced every challenge in her life with courage, dignity and grace. She was an incredible woman and an inspiration to all of us. Carolyn will be forever deeply missed by everyone whose life she touched.
"Mom, you will always be in our hearts and we will never forget you. We will love you forever and always. Rest in peace."
The family would like to thank the nurses and staff at the South Shore Regional Hospital for their excellent care they provided Carolyn.
A public visitation will be held Friday, March 3, 2023, at 7 p.m., in Sweeny's Funeral Home, Bridgewater. Funeral service will be held Saturday, March 4, 2023, at 2 p.m., Sweeny's Funeral Home, Bridgewater, Pas. Sam Jess officiating. The family requests that masks be worn by the public while attending the visitation and/or the funeral service. Private family burial will be held in the Lone Pine Cemetery, Lapland, immediately following the funeral. In lieu of flowers, memorial donations may be made to the Health Foundation of the South Shore, S.H.A.I.D.Tree Animal Shelter, Canadian Cancer Society, or a charity of choice.
Arrangements entrusted to Sweeny's Funeral Home, 35 York Street, Bridgewater where on-line condolences and donations may be made by visiting www.sweenysfuneralhome.com.
Proudly Serving the Communities of Bridgewater, New Germany and surrounding areas.