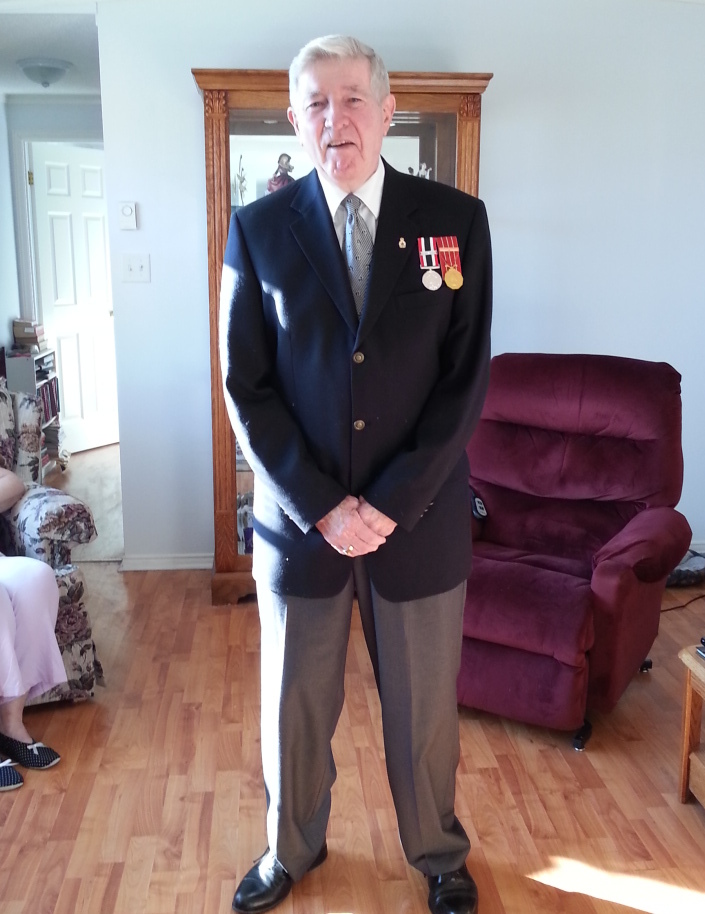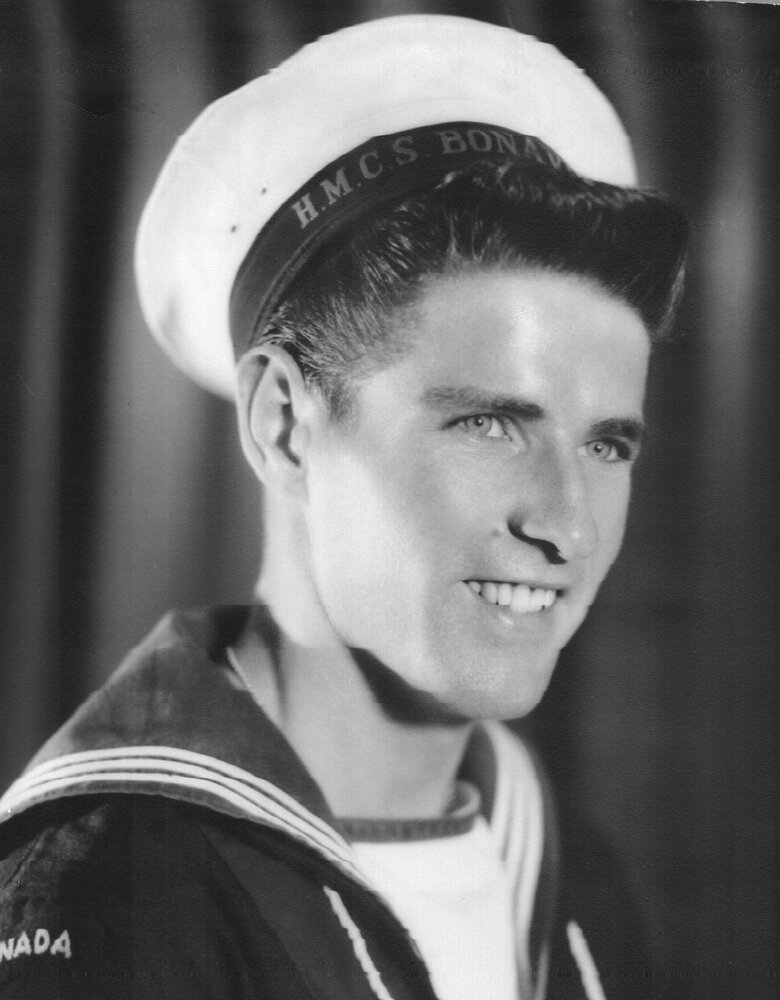 Obituary of Noel Black
Noel Black
December 29th 1937 – April 11th 2023
Dad passed away comfortably after suffering a stroke. He is predeceased by his parents, Paul and Kathleen, wife Beverlee and son Chris. Noel is survived by sons Michael (Eveline), Boyd, daughter-in-law Robin, five grandchildren and two great grandchildren and a very special person in his life, Marland Kinney.
Noel was born in Renfrew, Scotland and immigrated to Toronto after the Second World War. His Canadian citizenship paperwork cost $10 and he jokingly called himself a "$10 Canadian". He was proud to be Canadian! Noel joined the Royal Canadian Navy at 18 as an Aeroengine/Airframe technician. He was posted to a Shearwater but spent most of his time sailing on various ships. The Bonaventure (Bonnie) was always his favorite. He spent sixteen years in the Halifax area, got married to Mom and had three sons. He played many sports as a young man including football, fastball and even boxed but transitioned to coaching his boys once they started playing sports. Dad always worked hard. He took second jobs so his sons could have good skates to play hockey or have a special treat of pizza on a Saturday night watching Hockey Night in Canada. Noel also went to night school to complete his high school diploma, something he felt was important to do. Then in 1972 his career took the family to Germany for seven years. We had many great times there playing sports and travelling around Europe towing a trailer. One of the crazier things that happened to us was when a buddy of Dads from Belgium gave us a rusty old grenade launcher (panzerfaust) from WW II. Dad put it in the trunk of the car to take home. Once home he found out it was still live, and it could have exploded at any time. Mom was not impressed! Living in Germany was a chance for the whole family to learn to golf. Dad loved to golf and enjoyed playing for the rest of his life. While in Germany Noel became a Free Mason. He was passionate about being a Mason and had the distinction of being a Past Master at the time of his death. Returning from Germany Dad was posted to CFB Borden where he taught at and then ran part of CFSAOE training school. He retired in the early 80's as a Master Warrant Officer. After the military, Noel then worked on special projects for Spar Aerospace, DAF-Indal and Honeywell. These projects included the Military helicopter haul down system (Bear Trap), Tow Fish Sonar Array and the Canada Space Arm. When he finally retired, Mom and he moved to Bridgewater, N.S. in 2002. Once retired Noel got to follow his favorite teams all the time. He was a huge Leaf's fan. That was because as a young man he traded for a cool looking ring that turned out to be a Stanley Cup ring that a Chicago Blackhawks player lost. Dad tracked down the owner who gave him seasons tickets at Maple Leaf Gardens for a year as a thank you. A Leaf fan for life, every year he said this was the year they were going to win it all. Noel also loved the Blue Jays and never missed a game on the TV. He diagnosed the games like the manager and coach that he was.
Noel was well liked by everyone that he met. He always and a good story or a funny joke to tell. He also loved to do his Donald Duck impression. Stubborn to the end. He will be truly missed. Love you Dad.
We want to give our heartfelt thanks to the emergency staff and fourth floor staff at South Shore Regional Hospital. You were amazing during that difficult time.
Arrangements have been entrusted to Sweeny's Funeral Home, 35 York Street, Bridgewater. As per his wishes, Dad was cremated and will be laid to rest with Mom in the Brookside Cemetery Bridgewater. A private service will be held at a later date. Online condolences may be made by visiting www.sweenysfuneralhome.com.
Proudly Serving the Communities of Bridgewater, New Germany and surrounding areas.