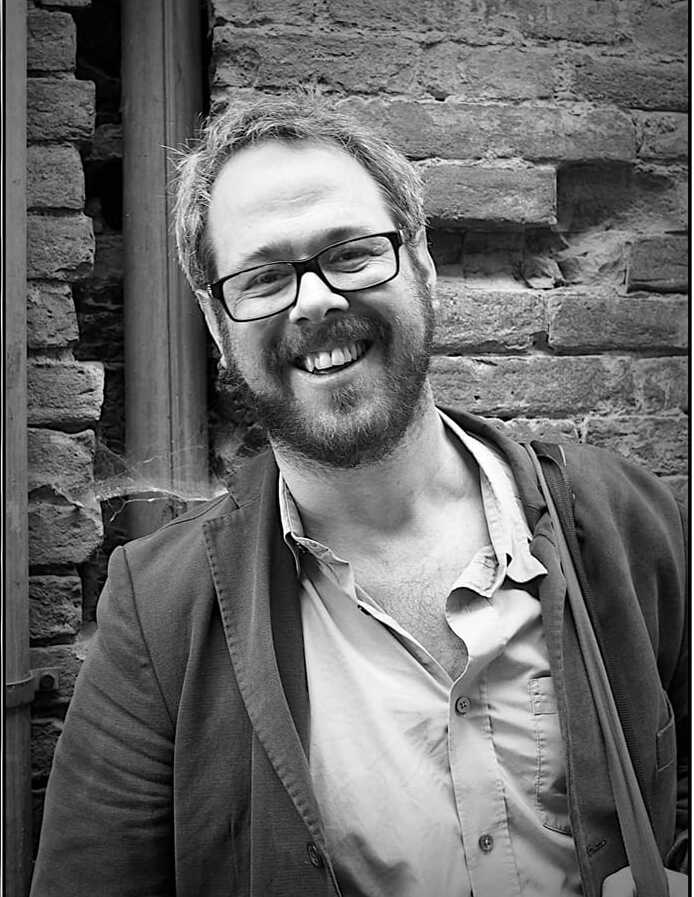 Obituary of Dr. Peter Lyell Cullen
Dr. Peter Lyell Cullen - Age 51, of Parkdale, Nova Scotia, passed away on Tuesday, April 18, 2023 of sudden heart failure.
Pete was born on January 17, 1972, to Barb Cullen (Wallis) and Rob Tiarks in Lunenburg. His early years were spent at the family farm in Union Square, Lunenburg County, where at a very young age he developed a love for farming during several years of subsistence farming with his mother and brother Dave, further stoked by visits to Ross Farm Museum. From the start he approached challenges and opportunities with fearless enthusiasm and physical vigour. With Barb, older brother Dave, stepfather John and younger brothers Mike and Joe, Pete charged through adventurous years of the 1980's in Port Aransas, Texas and mid-coast Maine, returning to study in Nova Scotia with a zest for life and a love for learning — especially history. He graduated from Dalhousie University with a Bachelor's degree in History, then a Master's Degree in 1995. He later completed his Doctorate at the University of Bari, Italy.
In 2000 Pete married Shelley Beairsto, in Urbino Italy who he had known from elementary schooldays in New Germany. After marriage they spent the next nearly 20 years living in the Urbino area, raising sons Samuel Beairsto and Iain Beairsto and enjoying a loving, busy and rich life in central Italy. Pete enjoyed the outdoor life there, and with his wife and dogs spent much time hiking and camping through the hills, valleys and mountains of Italy. His love of outdoor adventure stemmed in part from early childhood canoe and camping trips with his father and stepmother. His passion for photography also developed during this time in Urbino.
For many years Pete was an English lecturer at the University of Urbino as well as Director of the Villanova University Business and Culture in the Italian Context Program, until leaving Italy in 2019. He was well known and admired by many and considered many people there, dear friends. One could hardly walk down a street in Urbino with Pete without being stopped by passersby who knew him and wanted to greet him, have a coffee with him, or just a laugh. Pete and Shelley decided though to move back to Nova Scotia for a new adventure, where they had another 4 years together before Pete's passing.
In 2019 Pete took on the role of Executive Director of Ross Farm Museum, in New Ross Nova Scotia, the position he held until his death. Pete felt fortunate to work at Ross Farm and took inspiration from the talented people he worked with there and at the Association of Nova Scotia Museums. His conviction of the value and potential of museums could be contagious. In 2019 as well Pete and his wife purchased an old homestead in Parkdale, Lunenburg Country, and began renovations, repairs and gardening. Pete had plans to build up this land and create a working farm. His connection to that piece of land although brief, was a large part of the person he was becoming, a farmer in his own right. He once again got back to canoeing and walks in the woods as often as he could. At the end of his life, Pete was happiest at home creating his future farm together with his wife whom he loved greatly and who loved and cherished him in return.
Pete's love and dedication for his family was clear to those who knew him. For his family, across countries and cultures Pete was a solid source of support and love, and he was in turn deeply loved. The recent move back to Nova Scotia gave him more time with his parents and three brothers with whom he always felt a very deep bond, as well as his family-in-law whom he cared for very much. He loved his sons dearly, who both also recently moved back to Canada, and spoke of them and was proud of them every single day. Laughter and the easy conversation shared with them were a great source of joy to him.
Pete is survived by his wife Shelley Beairsto; stepsons, Samuel Beairsto and Iain Beairsto; mother, Barb Cullen (stepfather John); father, Rob Tiarks; and brothers, Dave Cullen, Mike Cullen and Joe Cullen (Mareike).
A Celebration of Life event will be from 2-4 p.m., Friday, August 18 at the Oak Island Resort & Conference Centre, 36 Treasure Dr, Western Shore, Lunenburg County. In lieu of flowers, the family requests donations be made to the Nova Scotia Nature Trust. Cremation has taken place under the direction of Sweeny's Funeral Home, New Germany.
Proudly Serving the Communities of Bridgewater, New Germany and surrounding areas.