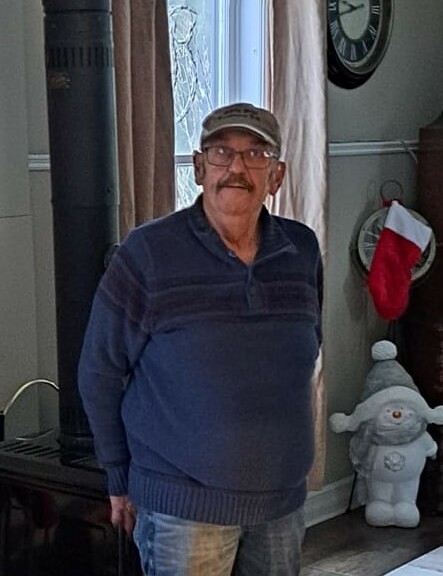 Obituary of David Wayne Zwicker
ZWICKER, David Wayne - Age 64, of Bridgewater passed away suddenly Monday, May 8, 2023. David was born November 18, 1958, in Bridgewater, NS. He was the son of the late Raymond Sr. and Gala (Llewellyn) Zwicker, formerly of Conquerall Mills.
David worked for many years as a carpenter before he retired a short time ago. Over the decades of doing carpentry, he had a keen eye for details, and he knew how to do anything carpentry related. He was a "Jack-of-all-Trades". David's hobbies included fishing, concerts, BBQ's, cooking, and morning coffee with the boys, but his biggest hobby was his carpentry work. Even though he was retired, he never put his tools away. He was always doing what he could for anyone that needed a hand.
He would do his chores, and didn't mind doing dishes, laundry, or cooking. He also enjoyed spending time with his family and friends, who he loved very much. He was a wonderful husband, father, grandfather, brother, uncle, and friend.
David is survived by three brothers, Raymond Zwicker Jr., Conquerall Mills, James Zwicker (Verna), Camperdown, Timothy Zwicker (Donna), Conquerall Mills; sister, Angela Herman (Greg), Conquerall Mills; stepdaughter, Meghan Nowe (Jeromy), Bridgewater; granddaughter, Kaydence Weagle, Bridgewater; father-in-law, John Rose (Karen), Bridgewater; sister-in-law, Denise Printz (Bill), Wileville; nieces, Bethany, Emma (Robb), Courtney (Findley), Sarah (Kyran), Deborah (Dennis), Jennifer (Stephen), and Angelique (Dana); nephews, Adam and Devin; his best friends, Terry Llewellyn (Tina), and their daughters, Laura and Melissa, Italy Cross, Bill Swim (Denise), Wileville, and Vanessa Hubley(Derick), Calgary, Ab; also, numerous other aunts, uncles, cousins, family & friends.
Besides his parents, he was predeceased by his wife, Jacqueline (Jackie) Nowe; and his stepdaughter, Allison Nowe.
Family and friends of David's are invited to a visitation that will be held from 6-8 p.m., Friday, May 19, 2023 in Sweeny's Funeral Home, #35 York Street, Bridgewater, and where a memorial service to Celebrate David's life will be held 11 a.m., Saturday, May 20, 2023, Pastor Paul Jensen officiating. Everyone is welcome to remain at the funeral home following the service for a reception. Public interment will be held 1 p.m. in Brookside Cemetery, Bridgewater. Memorial donations may be made to Heart and Stroke Foundation of Nova Scotia or the Canadian Cancer Society. On-line condolences and to light a candle may be made by visiting www.sweenysfuneralhome.com.
"David, we will surely miss you, but you will always be in our hearts, and we will never forget you. We will love you forever and always. Rest in peace."
His Journey's Just Begun
By Ellen Brenneman
Don't think of him as gone away
his journey's just begun,
life holds so many facets
this earth is only one.
Just think of him as resting
from the sorrows and the tears
in a place of warmth and comfort
where there are no days and years.
Think how he must be wishing
that we could know today
how nothing but our sadness
can really pass away.
And think of him as living
in the hearts of those he touched…
for nothing loved is ever lost
and he was loved so much.
Proudly Serving the Communities of Bridgewater, New Germany and surrounding areas.