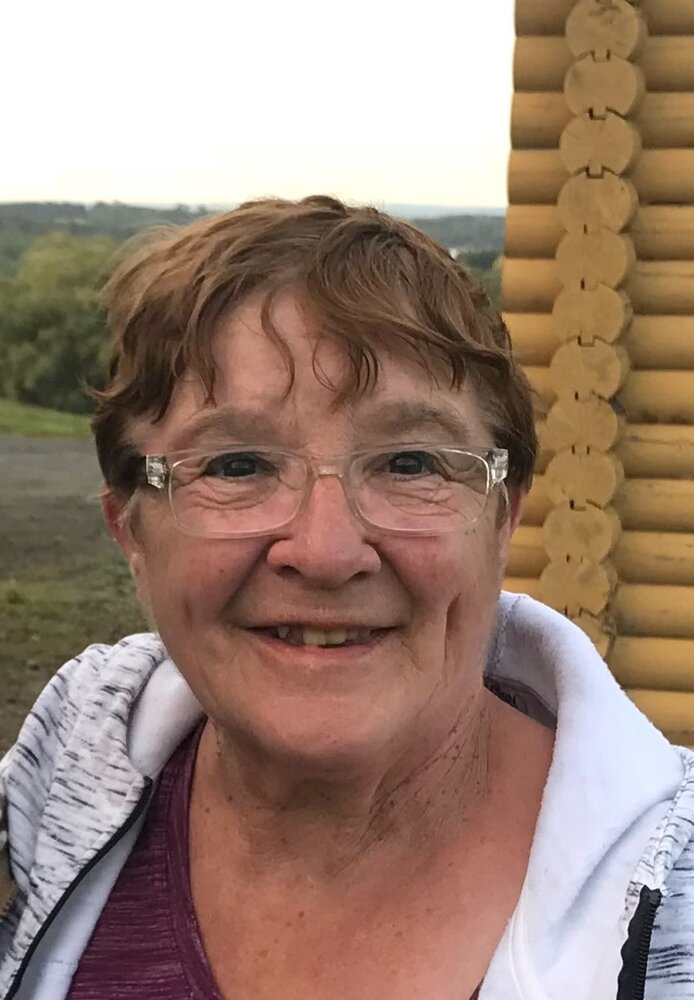 Obituary of Fern Alena Abram
ABRAM, Fern Alena (Fisher) – Age 75, of Wileville, NS. Passed away peacefully after a short but fierce battle with cancer, on Saturday, October 28, 2023, in Queen's General Hospital, Liverpool, NS, surrounded by her loving family.
Throughout her life, Fern fought for what was right, exhibiting immense strength and courage. She was both a little cutie and a force of nature. Fern spent her adult years raising a family in Kingston, Ontario and was devoted to her nursing work at Hotel Dieu Hospital, in Kingston. In the summer of 2019, she finally fulfilled her lifelong dream of retiring and moving back home to Nova Scotia. She embraced the beauty of her surroundings and cherished the moments spent in her beloved home, welcoming in her many friends and family members. She looked forward to gardening season, and to the annual visits by her hummingbirds who came to drink the sugar water she provided, on her porch.
Fern is survived by her beloved sisters, Charlotte Geldart and Crystal (April) Smithers; and brother, Danny. Fern's love for her children and grandchildren knew no bounds. She poured her heart into their lives, creating cherished memories, spoiling them with homemade quilts and ice cream for breakfast. Her love and devotion will forever be etched in their hearts. Her first child, Juanita Brooks (Lewis) was blessed with four daughters, Elizabeth (Kristen), Rachel, Beatrice, Miriam, and a son, Zebulon. Her second child, Cheryl Ames (Lewis) and husband, Andy, were blessed with two sons, Kaito and Tomi. Her third child, Robin Golla (Abram) and husband Pete, were blessed with a daughter, Alena. Her fourth child, Robert "Bobby" Abram and his wife, Shannon, were blessed with two daughters, Shiar and Miley. Besides her parents, William and Beatrice (Stewart) Fisher, Fern was predeceased by her brothers, William and Johnny.
Cremation has taken place under the direction of Sweeny's Funeral Home, Bridgewater. A Memorial Service to celebrate Fern's life will be held Saturday, November 4, 2023, at 11 AM, in the Christ's Lutheran Church, Camperdown. In lieu of flowers, memorial donations may be made to Christ's Lutheran Church, Camperdown, or the Canadian Cancer Society. Online messages of condolence may be made to the family by visiting www.sweenysfuneralhome.com.
Proudly Serving the Communities of Bridgewater, New Germany and surrounding areas.