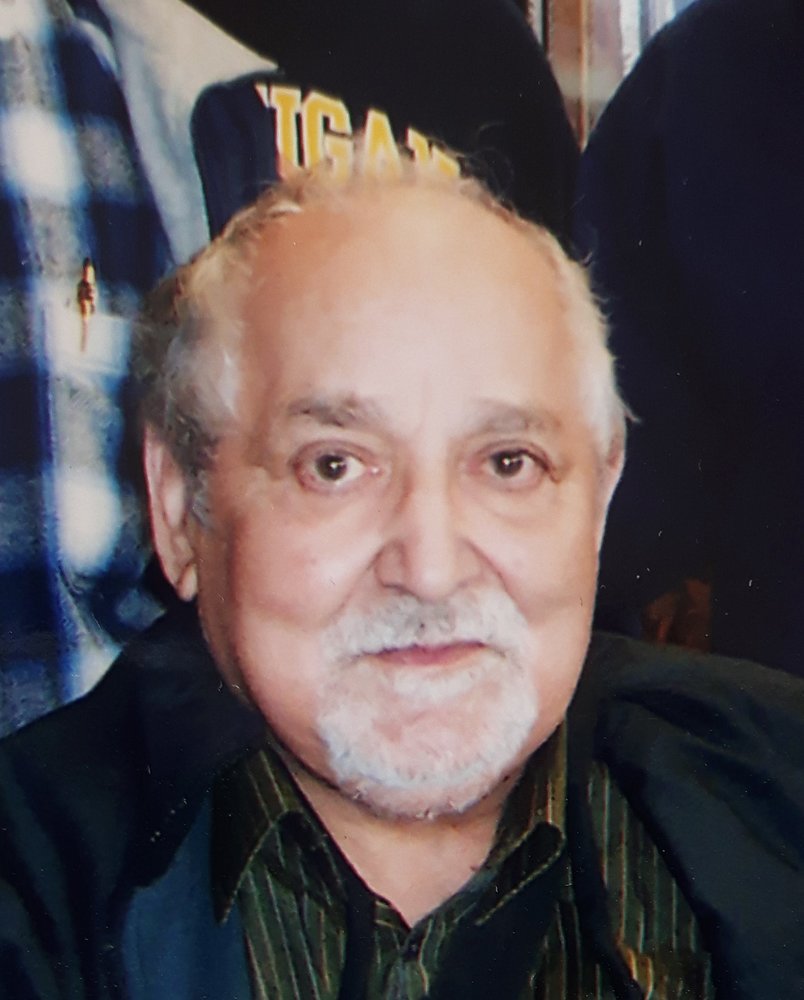 In Memory of
Neiff Joseph
1937 - 2018
Obituary of Neiff Joseph
Neiff Joseph, 81, passed away March 8th, 2018, in Bridgewater, Nova Scotia. The New Yorker published a short story about Neiff, part fiction, considerably true. It begins: "Cousin, you're a rough diamond - you're diamond-hard, hard to follow. Even for me it's not easy to keep up." The story is called "Cousin," written in 1990 by his cousin, Rick Rofihe. Look it up. It's breathtaking. As was our Neiff. Owner of a surveying company. Volunteer bus driver for seniors. Ardent member of the Friends of Crescent Beach Society. Critical thinker. Quick to be hurt, even easier to be brought around. Our family historian. Our rock. Our eccentric. He had a backyard full of old cars and piles of lumber for forgotten projects. But his mind was sharp and lateral. His love was constant. He ached, if we were in trouble. If in need, call Neiff - Husband, Father, Uncle, Cousin, Friend. You had a problem with heartbreak; need a new septic system dug; going to a hospital appointment alone; car got stuck at low tide on Crescent Beach during a romantic encounter (actually his car, he was generous with his stuff); parent too unwell to love you, call Neiff. And if you didn't call, he would. Now he's gone. And we are bereft.
Neiff wasn't afraid to die, saying in his final days: "I miss Suzie," his late wife of 46 years. It was if, despite giving up on religion in 1967, after the death of his sister Audrey, Neiff knew he would be, somehow tangibly, with Suzie again. We promised to surround his son, Allan, now a man, with love. To answer his calls, as Neiff did for us. Some cried at his bedside during visits in his final month. Uncle Neiff didn't welcome pity. Still, he forgave those tears and accepted our grief sentiments with gentle nods, tilting those beautiful, thick-lashed Arabic eyes downward with a gentle, closed smile. He's a hard loss, because he was a good man. I think that's why he wasn't afraid. The good die, not always young, but with less regret.
Neiff Joseph was predeceased by his mother Dehbieh - big of life, flesh and abilities - and his father Charlie (Mahfoath) - quiet, kind; a peddler who took horse and wagon up and down the South Shore. Lebanese Muslim immigrants who came to Bridgewater in the early 1900s. Their name was changed from el-Rafair to Joseph by immigration officials. Others passed before him: Lailia (first born, died in infancy at Pier 21 in Halifax), Yuseph, Ahmed, Sarah Lynk, Audrey McCall and Mohammed (last born, died at childbirth in 1945). And the love of his life, Suzanne Plunkett - a tall, lanky, Irish Catholic from Montreal, who fiercely loved the written word almost as much as her family and friends. Neiff leaves behind his son, Allan Joseph (Denise) and sister, Lailia Houssian (Edward). Special thanks to his dear friend Carol Lord, his nephews Garry Joseph, Andrew and Michael Lynk and niece Mary Lynk. A memorial service will be held in West Dublin on Sunday, August 12th, 2018. "Cousin, I see you, and rough or not, you're a diamond. I see you and see through you…"
Proudly Serving the Communities of Bridgewater, New Germany and surrounding areas.
Contact

P.O. Box 248

51 Phoenix Street

Bridgewater, NS
B4V 2W9

New Germany:

P.O. Box 40
4895 Highway 10
New Germany , NS
B0R 1E0

Explore


Refresh
Please enter the letters you see in the image.
*
:
There are some invalid fields.
Please wait...

Looking for something you can't find? We make it easy to get the answers you need. Please feel free to contact us at anytime